These blondies are ready to party, chock full of all the fun stuff: chocolate sandwich cookies, both white and dark chocolate chips, and a bevy of colorful rainbow sprinkles.
The saying is true… blondes really do have more fun (when it comes to baked goods at least), and these sprinkle party blondies are quite possibly the funnest.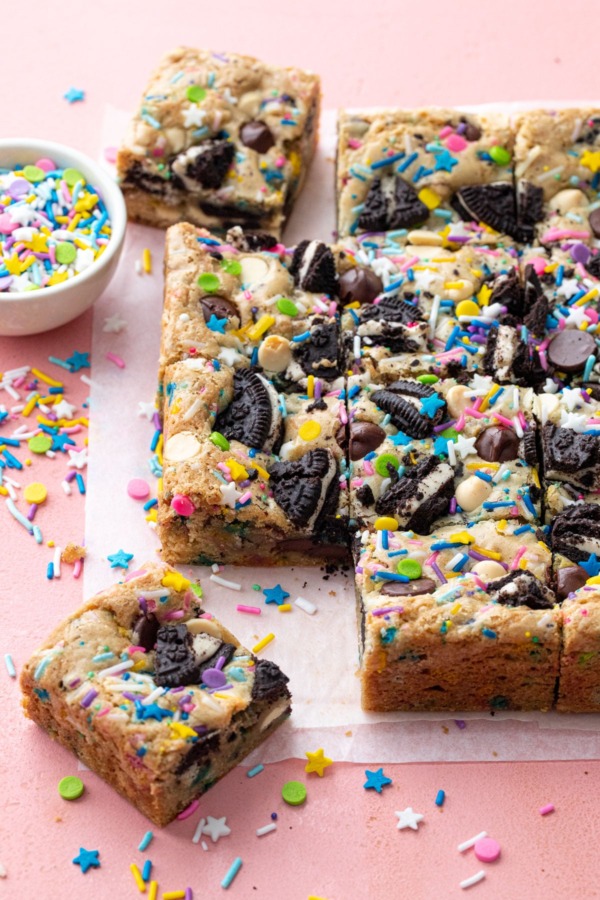 Talk about cheerful, I dare you to take one look (let alone one bite) of these fun-filled blondies without smiling.
I was torn at what to call these celebratory treats. Double chocolate chip cookies 'n cream confetti blondies is a mouthful even before you take a bite. They're definitely more fun than funfetti, more colorful than cookies and cream. Party-something seemed appropriate, but I couldn't decide between sprinkle party blondies, cookie party blondies, or house party blondies.
These blondies have so much going on you think it would be too much, but in this case… too much of a good thing? Even better.
They truly are a party in every bite.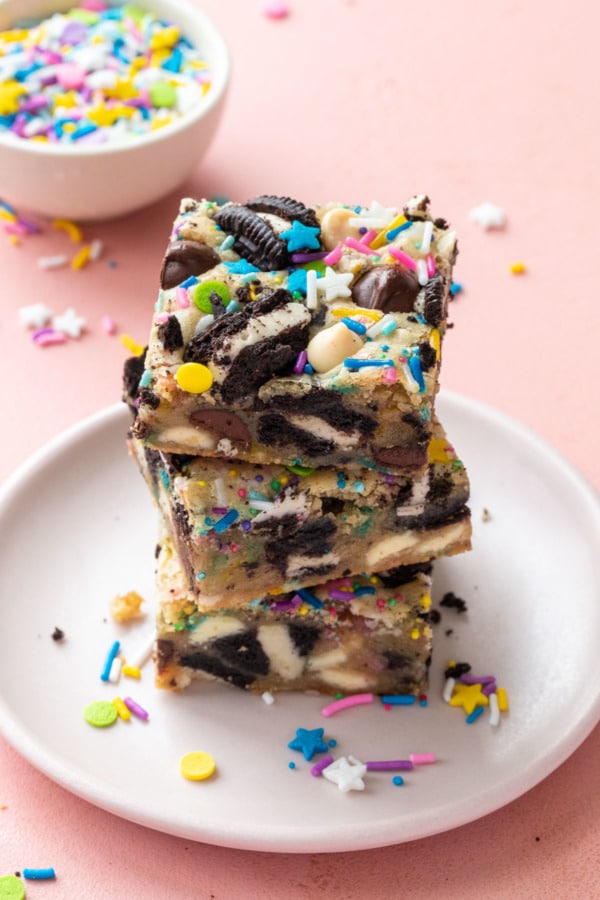 The blondie base is very similar to my stuffed nutella blondies, though I reduced the scale since the mix-ins bump up the volume by quite a bit (the first batch I made was downright THICK), and skipped the brown butter since the focus of these blondies is on the flavorful mix-ins more than anything.
That said, you could easily substitute different mix-ins to suit your current cravings; the basic blondie recipe used here is a great foundation for just about any mix-in you can think of, from nuts to dried fruit to bits of chocolate or even toffee.