One of the first books that made me fall in love with France and French cuisine was Roger Vergé's Entertaining in the French Style. Vergé was the chef and owner of Moulin de Mougins, his world-famous restaurant on the Côte d'Azur, near Cannes. I never went, but used to page through the book, admiring the relaxed, friendly lifestyle that always seemed to revolve around a table, laden with good food and plenty of local wine. It made me want to go and be a part of it all. In fact, there are two empty seats at that table, and I'd like one of them.
Unlike a lot of chef books, this isn't "aspirational" cooking, that is, pictures and recipes of foods that you could never hope to make. I recently got a book by a much-admired chef and I wanted to share a recipe. But there was only one recipe in the book that could be made in less than a day, and each recipe had at least one ingredient that I had no idea where I would get it. Don't get me wrong. I liked the book a lot and his restaurant looks amazing, but it didn't make me want to run to the kitchen. So I admired the book, and the food, from afar.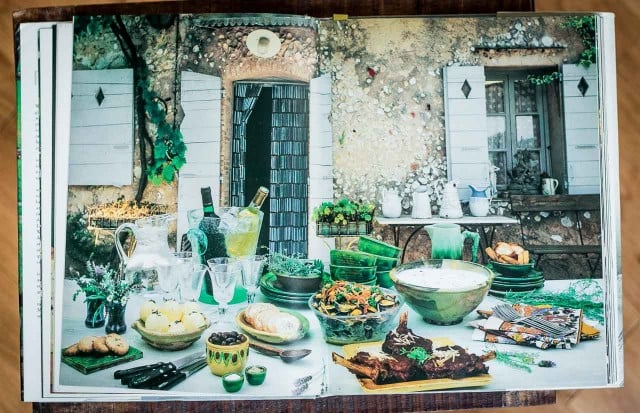 There are so many pictures in Chef Vergé's book that made me flash back to my past, decades ago, when I was learning more about French cuisine while cooking in Northern California, which shares a similar climate – and ingredients – with Provence. He had dubbed it "Cuisine of the Sun." The much-loved chef recently passed away and I revisited the book, to relive what excited me about French cuisine, way-back-when.
Continue Reading Cherry Clafoutis...