All you need are 3 ingredients to make my favorite margarita recipe!  Instructions included for how to make a single serving margarita or pitcher margaritas for a crowd.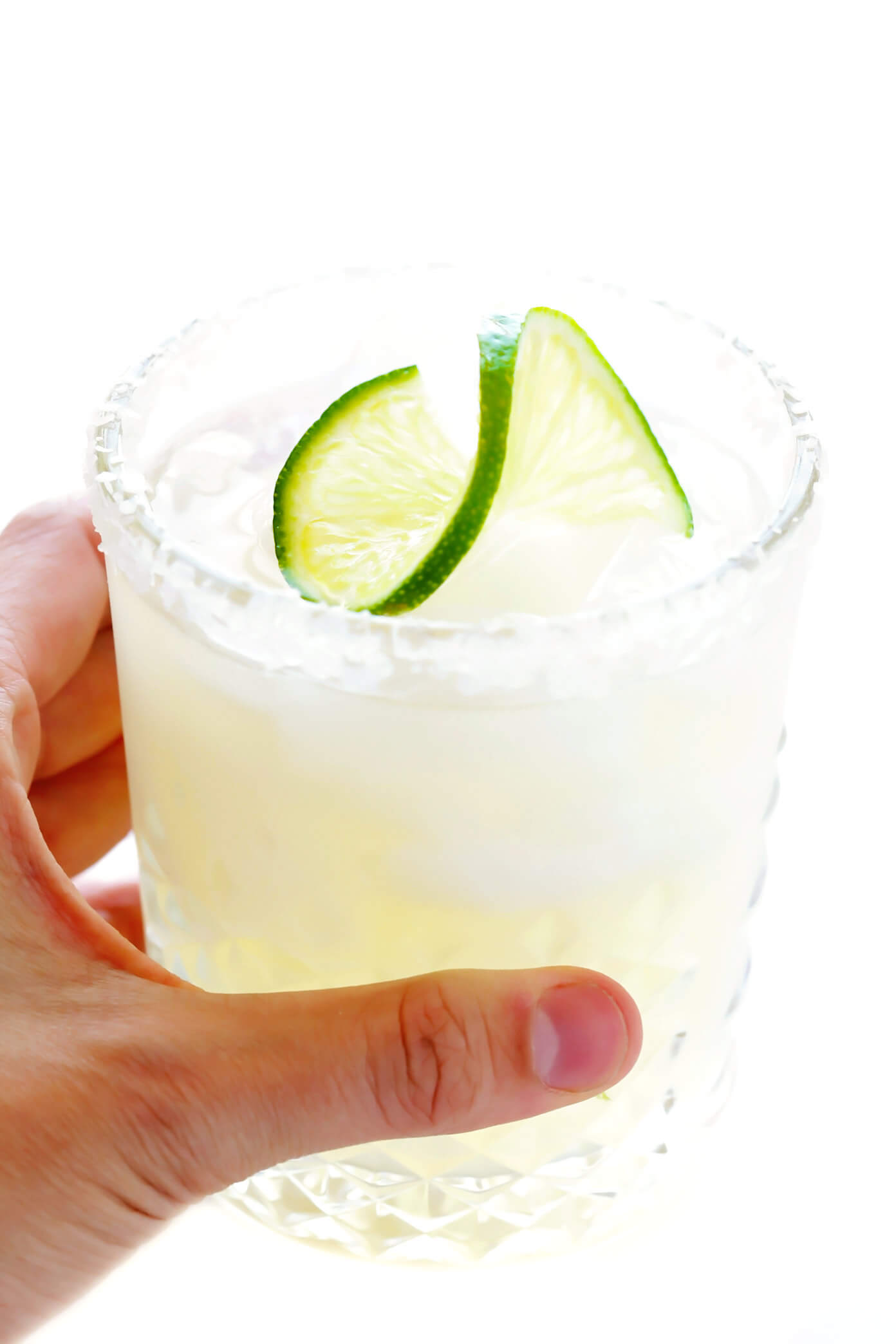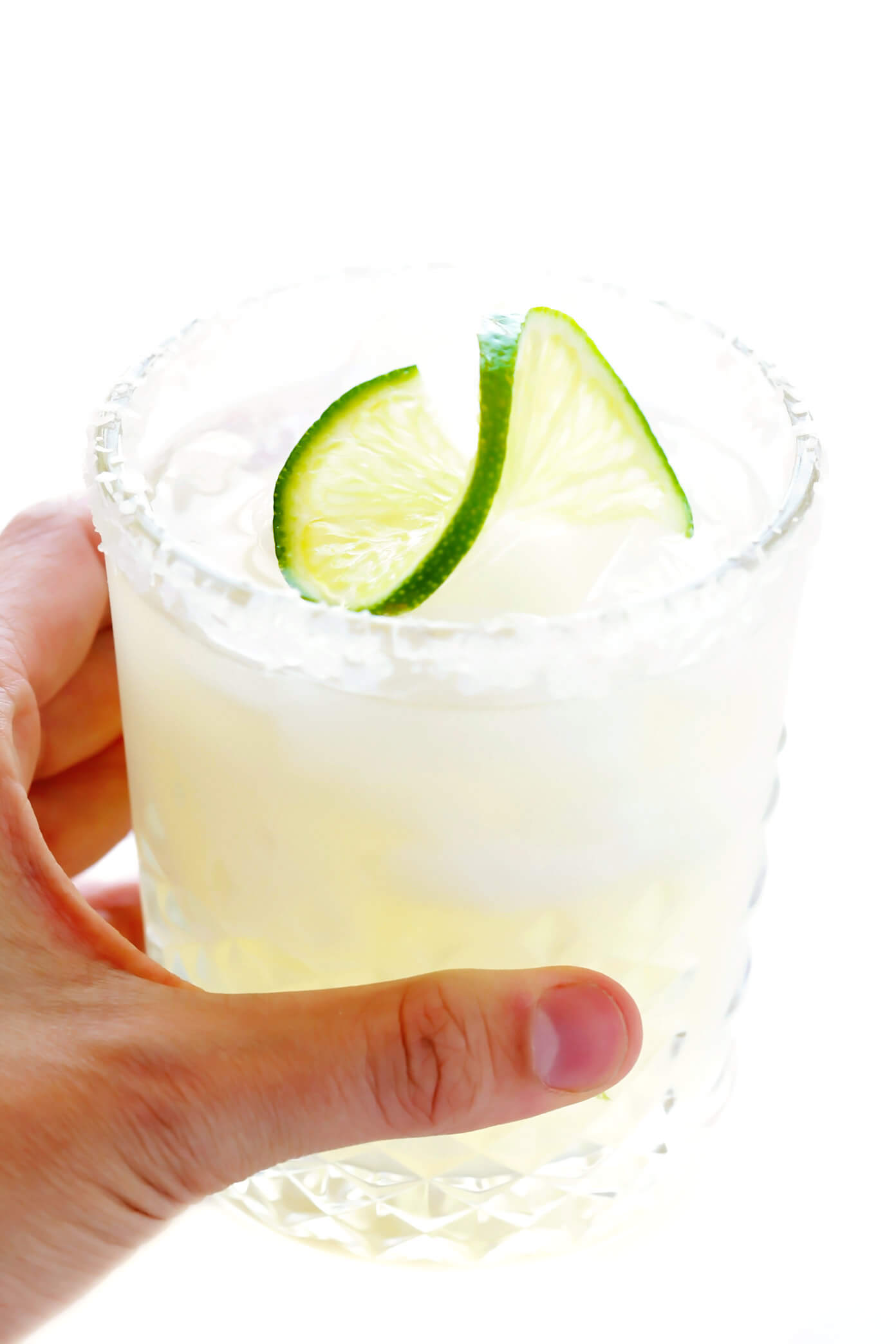 Raise your hand if you love a good margarita! ♡
This famously sweet, sour and salty drink will forever and always be my all-time favorite cocktail. But while I adore just about any kind of margarita — frozen or on the rocks, tequila or mezcal, fruity or spicy or fizzy or creamy, you name it — a classic margarita cocktail in my book simply cannot be beat.
By contrast to many of the diluted, super-sweet, and sometimes fizzy huge mugs of margaritas that are often served in restaurants around the world nowadays, a traditional margarita is actually a strong, tart cocktail made with three simple ingredients — good-quality tequila, orange liqueur, and freshly-squeezed lime juice. This simple margarita mix is incredibly quick and easy to make, either for a single serving or a larger batch for a crowd. And it is downright delicious served on the rocks, with or without a salted rim.
I have become quite partial over the years to making margaritas with mezcal instead of tequila, which I highly recommend if you love a good smoky cocktail. And if you feel like spicing your drink up a bit, I've also included tips below for how to make a spicy salted rim or muddle a few chile peppers into your drink — so good!
Bottom line, if you love margaritas as much as I do, take a moment to read through my tips below and memorize this simple 3:2:1 ingredient ratio. Then let's make a round of margaritas together. Cheers!