My favorite whole wheat pizza dough recipe is easy to make by hand or with a stand mixer, it's naturally sweetened with a hint of honey, and it's always perfectly chewy and delicious.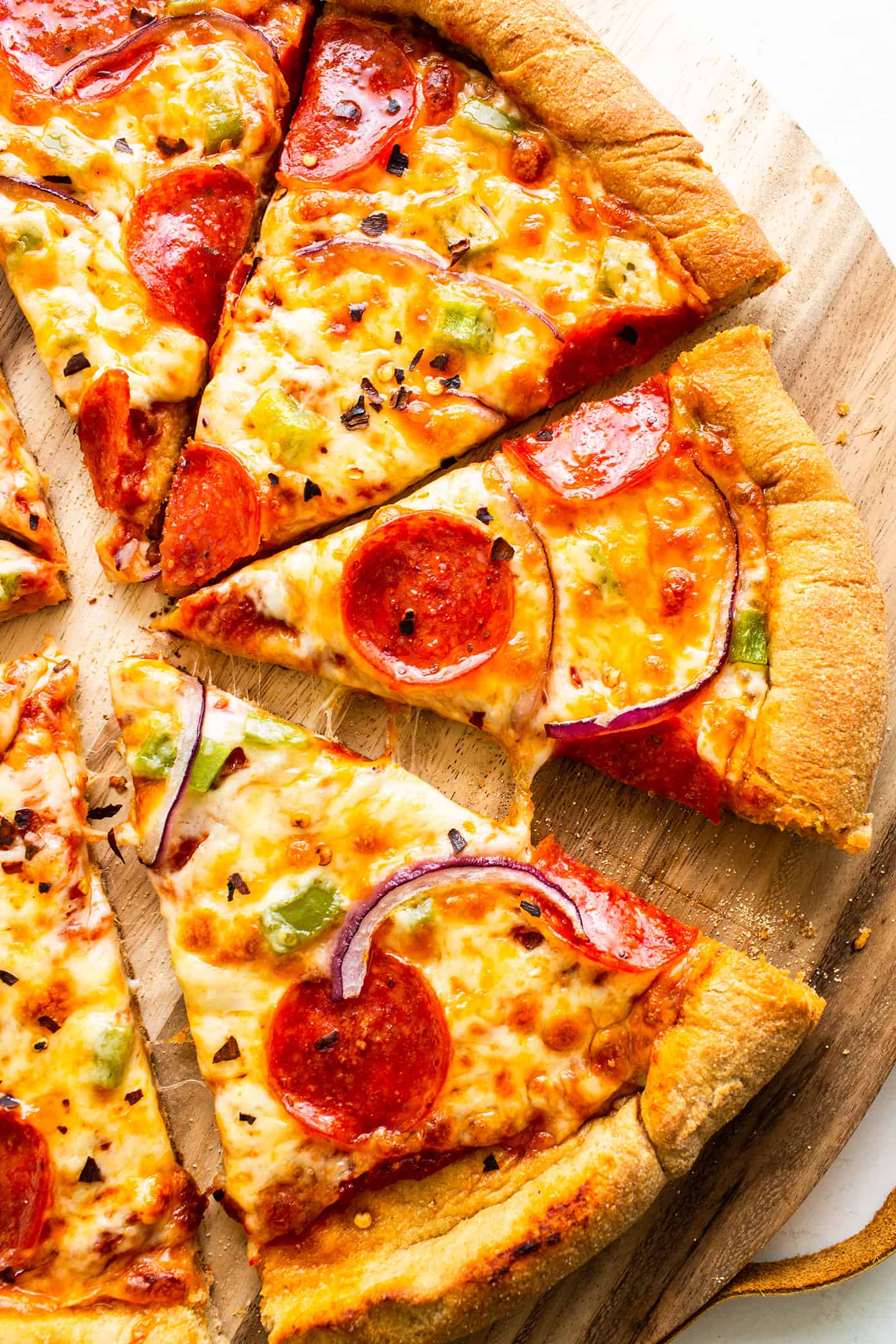 Say hello to my favorite whole wheat pizza dough! ♡
This recipe has been my go-to for homemade pizza nights for many, many years now and has become one of our readers' favorite recipes here too! It's surprisingly easy to make either by hand or with the help of a stand mixer, and only requires one 30-45 minute rise (conveniently the same amount of time it usually takes to prepare toppings plus maybe a side salad). Thanks to the use of white whole wheat flour, this crust bakes up to be wonderfully soft and chewy with a mild (not overpowering) whole wheat flavor. And best of all, our friends and family always absolutely love it!
I always use a hint of honey in the dough to give it a touch of sweetness. And if you'd like, you're welcome to experiment with adding in some Italian seasonings, garlic or Parmesan to the crust too.
Everyone needs to have a great homemade pizza dough recipe in their back pockets. So if you're looking for a healthier one to add to your repertoire, bring home a bag of white whole wheat flour and gather up your favorite pizza toppings. And let's make some homemade pizzas together!