You've made your share of bread and biscuits, pancakes and crackers… but here's a brand new way to use up that discard: sourdough pasta dough. In fact, it's so good you might find yourself feeding your starter a little bit extra, just so you have enough left over for a batch.
Usually, the bulk of the flavor in any pasta dish comes from the sauce. But throw a little bit of your sourdough starter into your pasta dough, and what you'll get is a uniquely flavorful homemade pasta with a hint of tang that will elevate any recipe.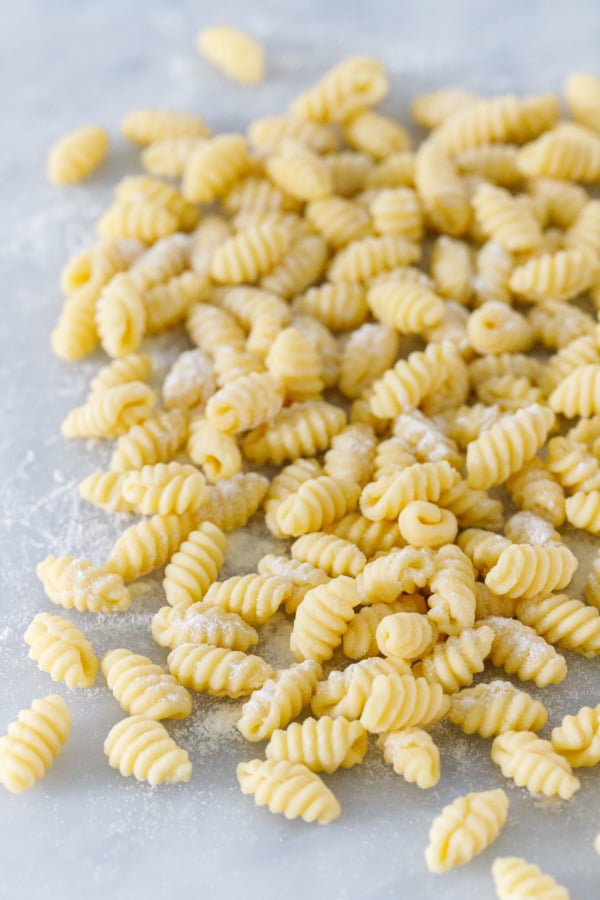 Seeing as sourdough starter is simply flour and water, it makes sense that any recipe calling for both flour and water could make use of sourdough starter instead.
This holds true for this sourdough pasta dough recipe, which replaces about a third of the flour/water content with sourdough starter. Mixed with a bit of pasta flour and a single egg, the result is a delightfully chewy pasta with a bit of underlying tang that brings worlds of flavor to your favorite pasta sauce.
(more…)