Ambrosia Salad is a creamy fruit salad loaded with pineapple, mandarin oranges, coconut and miniature fruit-flavored marshmallows.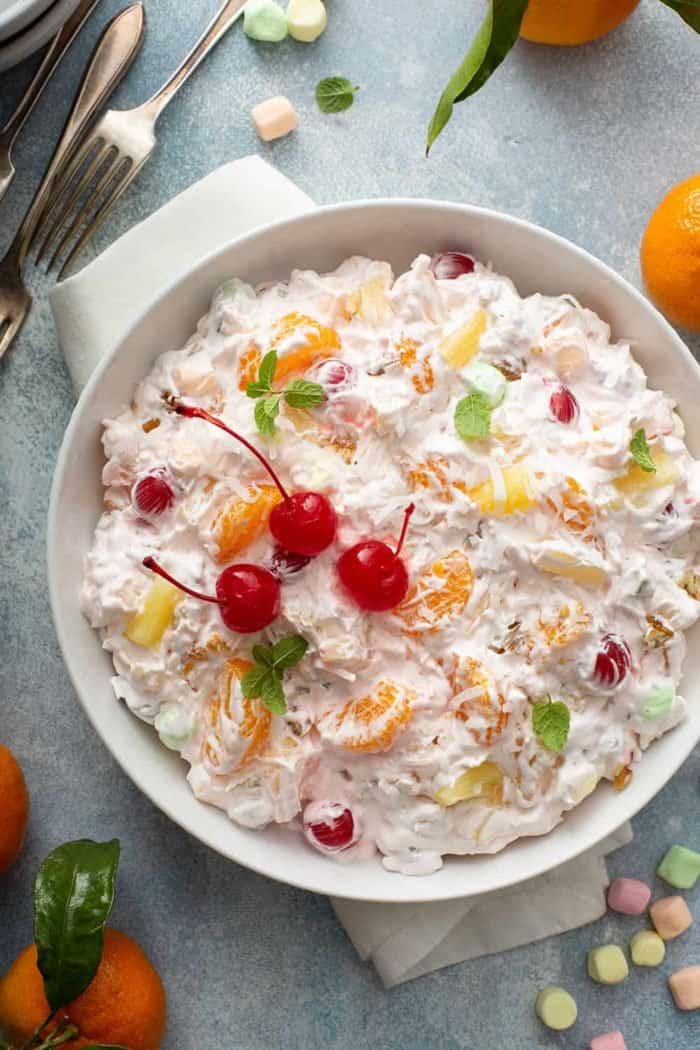 You guys, December is seriously flying by. My to-do list is a mile long and just seems to keep increasing.

But for some reason, I'm really not that stressed out about the holidays.
Maybe because 30 people won't be crammed in our house and there aren't any games to plan or menus to coordinate. While I have all the feelings about Christmas 2020, it's sort of refreshing not to feel the stress creeping in.
But that's pretty much how I'm feeling in the moment. Ask me again in a few days and I'll probably be all kinds of sad eating Oreos dipped in peanut butter, or hopped on cold brew wrapping gifts at midnight. Who really knows?
One thing I do know is that this simple Ambrosia Salad is one of my fave dishes during the holidays and it's still happening even if our typical Christmas dinner is not.
Also, don't @ me about this not being a salad. I get it. There's no lettuce, but there's a bunch of stuff tossed together in a bowl and that's salad enough for me.
(more…)
The post Ambrosia Salad appeared first on My Baking Addiction.