This easy Zuppa Toscana recipe, inspired by the Olive Garden version, uses store-bought gnocchi as a shortcut to bring this creamy sausage and kale soup together in just 30 minutes.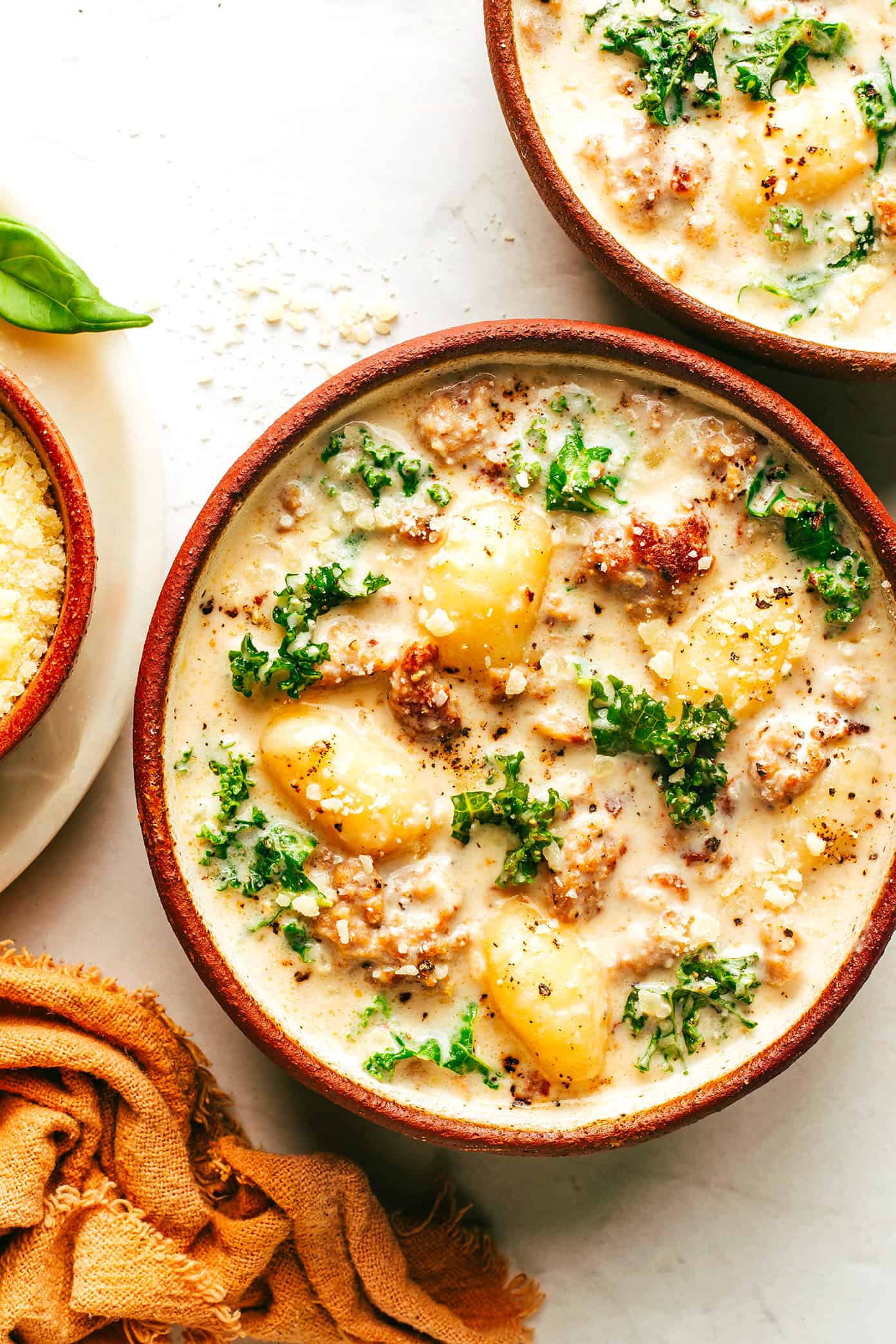 Raise your hand if you grew up loving the Olive Garden's famous zuppa toscana! Well if you happen to have a nostalgic craving for this cozy soup, but are perhaps a bit pressed for time, here is my "shortcut" version that I honestly love just as much. ♡
It's made with store-bought potato gnocchi that only take a few minutes to cook to pillowy perfection, saving us the step of having to dice and boil the traditional pound of potatoes. And when combined with the classic combination of zesty Italian sausage, creamy garlic broth, and loads of fresh kale, this delicious soup tastes as cozy and comforting as ever. Plus it can be ready to go in just 30 minutes using just 7 main ingredients!
Feel free, of course, to customize this recipe by adding in any extra veggies, tomatoes, beans, bacon, or other add-ins that happen to sound good. And if you prefer to make this soup vegetarian, we often make ours nowadays using plant-based Italian sausage (either sliced or ground) which works just as well. I recommend serving it with a simple arugula salad and maybe a quick batch of roasted veggies on the side. And especially on chilly nights, a warm bowl of this zuppa is sure to warm you right up.
Let's make a quick batch together!