Don't be fooled by their cheerful exterior, because these chocolate brownie cookies have a dark secret: a hidden core of rich and creamy chocolate ganache.
Cosmic brownies: cookie-fied! Your favorite nostalgic childhood treat is now in cookie form, with the traditional milk chocolate ganache topping stuffed inside a chewy brownie cookie.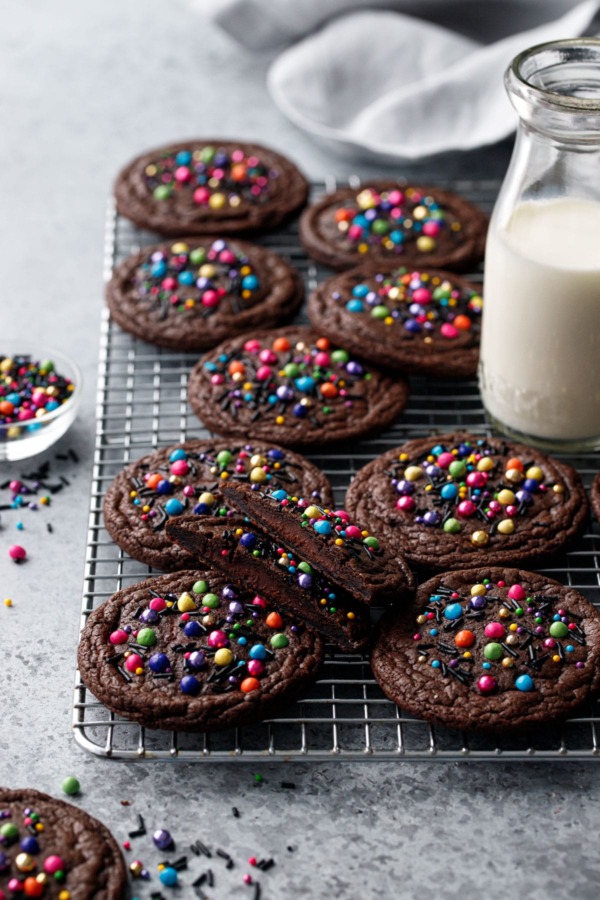 Another day, another stuffed cookie recipe, and these ganache-stuffed brownie cookies (aka "Cosmic" brownie cookies) are fan-freaking-tastic.
I mean, the brownie cookie alone would be worth sharing, with its perfectly crinkly exterior and rich, chocolatey flavor. But with the hidden ganache filling? Well, these cookies take the cake.
The cheerful sprinkles on top only add to the appeal (it's the truth that rainbow sprinkles make everything better).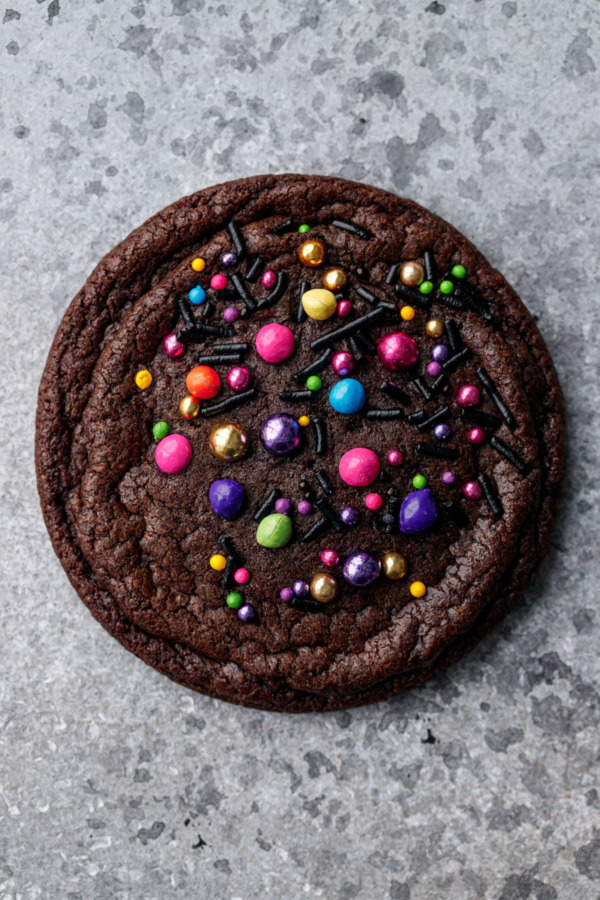 I originally set out to recreate my Out of This World Brownies, aka knock-off Cosmic Brownies, in cookie form.
I debated between a stuffed cookie or a sandwich cookie, but you all know how much I love my stuffed cookies, so I really didn't debate long (and really, if you think about it, a stuffed cookie is just a one-piece-sandwich-cookie so… it's a win win all around).
And folks… this recipe really is a winner. I'm beyond thrilled with how these came out and strongly (strongly) encourage you to make them ASAP.