This classic old fashioned recipe is easy to make with bourbon, bitters, orange peel and your choice of sweetener.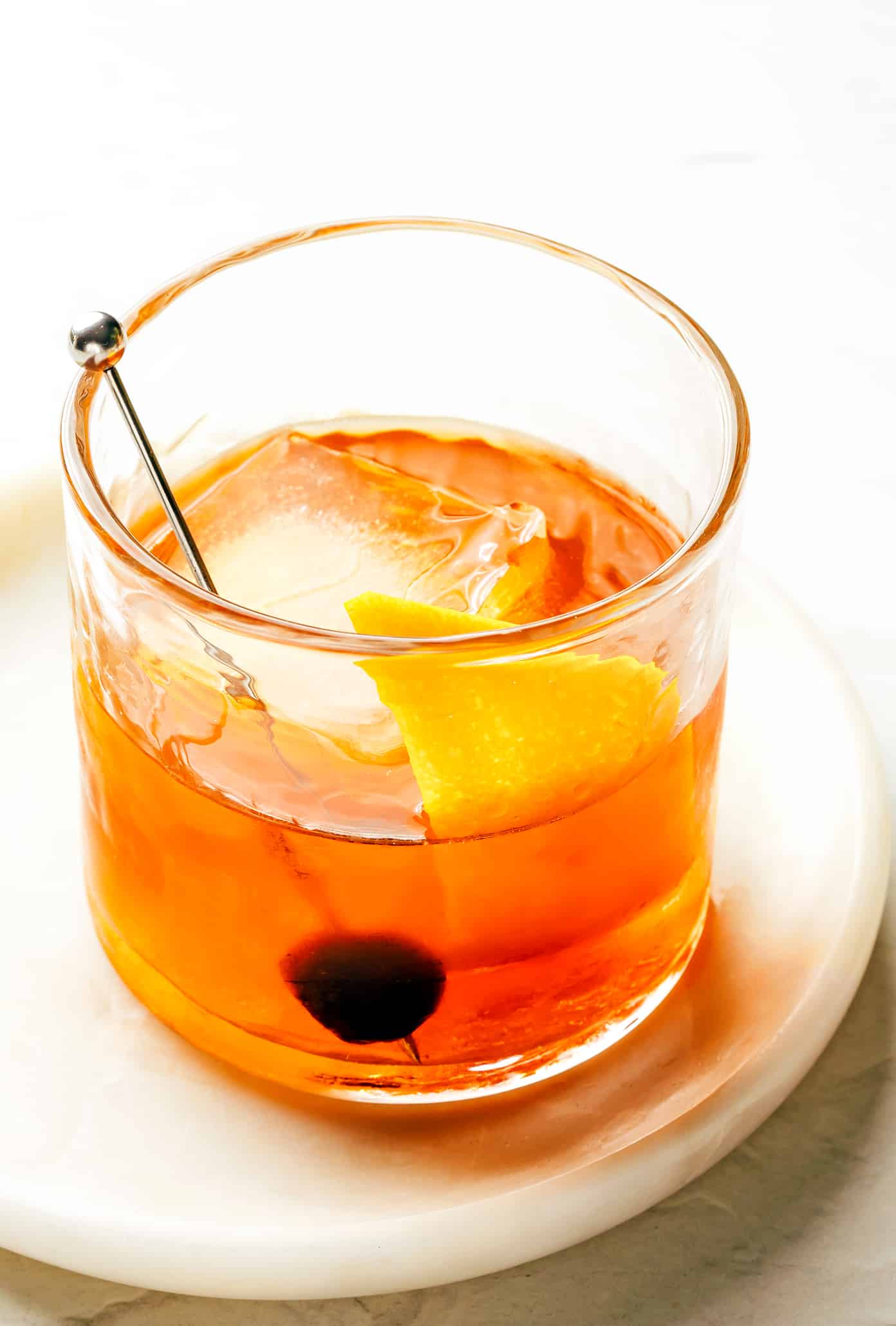 Let's hear it for the most classic of classic cocktails — the old fashioned. ♡
This simple whiskey cocktail will forever and always be a favorite. Made simply with your choice of whiskey, bitters, sweetener, and an orange peel, this drink is easy to craft in just a few minutes. And it's one of those satisfying, swanky cocktails that never goes out of style.
I'm partial to adding an orange twist, a chunky ice cube, and a Luxardo cherry to my old fashioned cocktails. But you're welcome, of course, to garnish and serve yours however you please. I've included various options below for various types of whiskey and sweeteners that you can use. But I have to say that the classic bourbon and sugar cube combo will never let you down.
So grab a glass and let's craft a delicious old fashioned together.