Clothespin cookies are an old-fashioned favorite that your family will love! Tubes of pastry are filled with buttercream frosting and dusted with powdered sugar for a sweet, tender holiday cookie.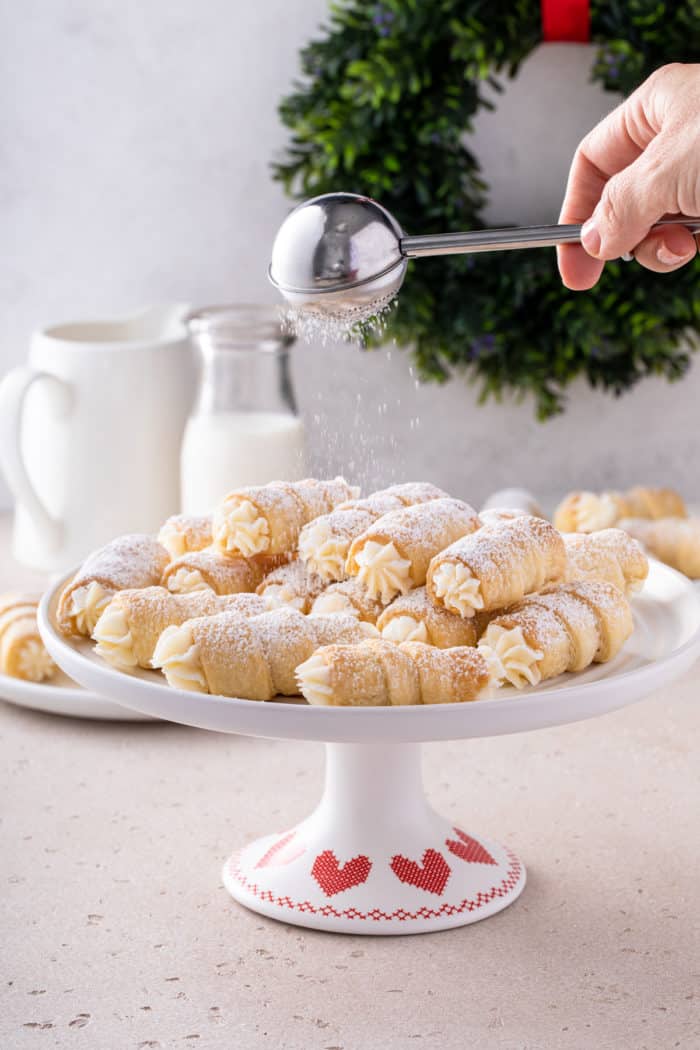 This post contains affiliate links.
There are some holiday cookies that are simple enough, sometimes I make them at other times of the year as a special treat.
We're talking recipes like peanut butter blossoms, chocolate crinkle cookies, spritz cookies, and orange cranberry cookies.
And then there are a handful of holiday treats that take a little more time and effort that I only make once a year at most, but everyone is glad when I do.
Clothespin cookies are one of those recipes. They definitely take a little more patience to make than some of my other recipes, but they're an old-fashioned Midwestern favorite that our family loves.
(more…)
The post Clothespin Cookies appeared first on My Baking Addiction.