Enjoy a coffeehouse favorite at home with this iced shaken espresso. Flavored with brown sugar and finished with your favorite milk, this is an easy and delicious way to enjoy your morning coffee or an afternoon pick-me-up.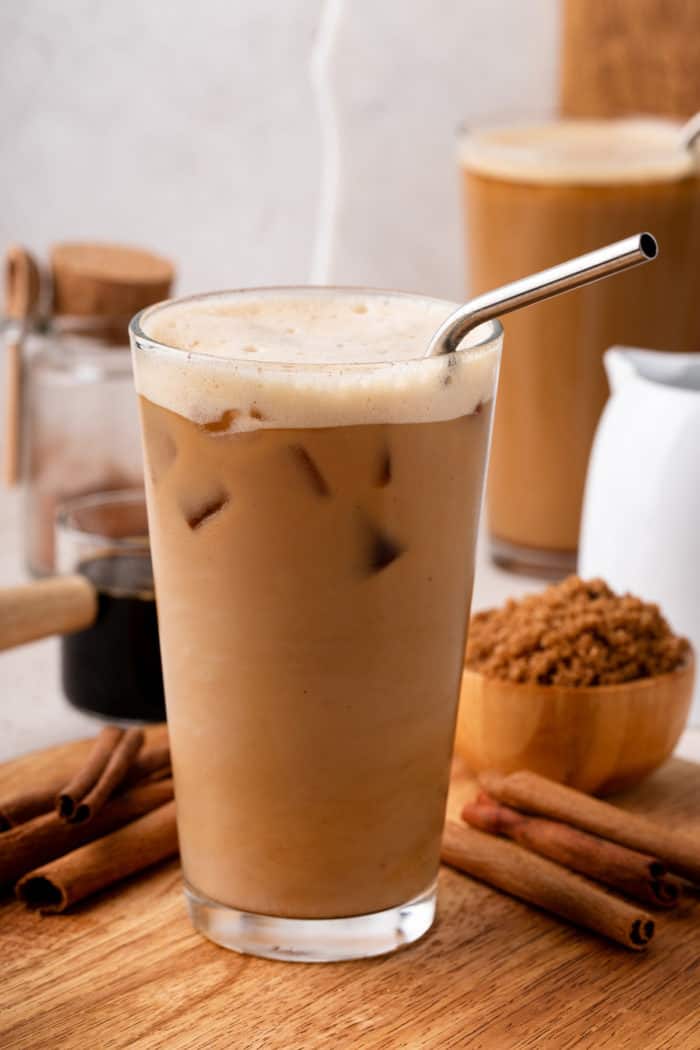 I probably should have called this "Starbucks at home" week, because that's what it has become.
Earlier this week I showed you how to make homemade versions of the brown sugar syrup and vanilla sweet cream cold foam. Today, we're going to talk about making your own iced shaken espresso.
This drink has become super popular and I totally get why. As a iced coffee girl myself, it's totally the type of coffee drink I love.
So even though I'll still swing through the drive thru every now and then, it's great to know how to make this at home for those days when I want to save money (or save myself a trip outside of the house).
(more…)
The post Iced Shaken Espresso appeared first on My Baking Addiction.