I don't do desserts too often, and when I do they're usually made with simple pantry staples that I know I'm already going to have on hand. These super easy Raspberry Oatmeal Bars are the perfect example. They're just flour, oats, sugar, baking soda, butter, and whatever jam you happen to have (in this case raspberry). This is the perfect fun weekend baking project for when you don't want to go out to get more ingredients and you don't want to make anything that is too difficult, but you definitely want something sweet. 😉
Originally posted 5-23-2010, updated 8-25-2021.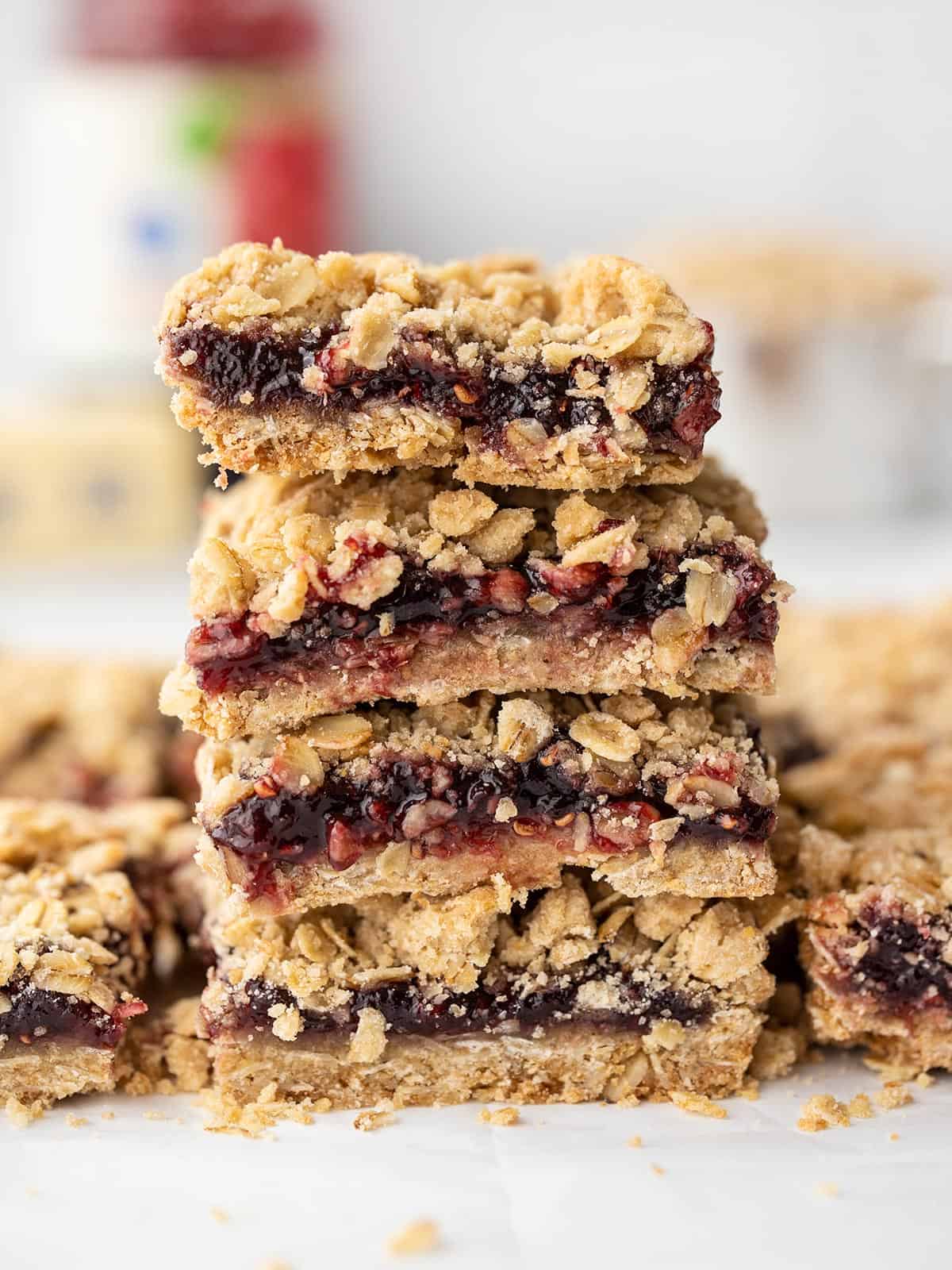 What Do They Taste Like?
These raspberry oatmeal bars are basically made out of the same mix that you'd use as a crumb topping for a pie. It's rich, buttery, and has a good amount of texture, thanks to the rolled oats. When you compress this mix into a baking dish it becomes more solid and provides a base layer for the bars, but when you sprinkle it over top, it acts more like a loose crumb topping. And then you can put whatever flavor jam you like in the center!
Do Raspberry Oatmeal Bars Need to Be Refrigerated?
While you don't need to store the baked oatmeal bars in a refrigerator, they hold their shape better when chilled, so I do prefer to keep mine refrigerated. Make sure they're in an air-tight container to prevent them from absorbing odor and moisture.
Can I Use Quick Oats?
I used old-fashioned rolled oats for this recipe because they provide a lot more texture to the crumble mixture. You can use quick oats, which as smaller, softer pieces, in place of the rolled oats if needed.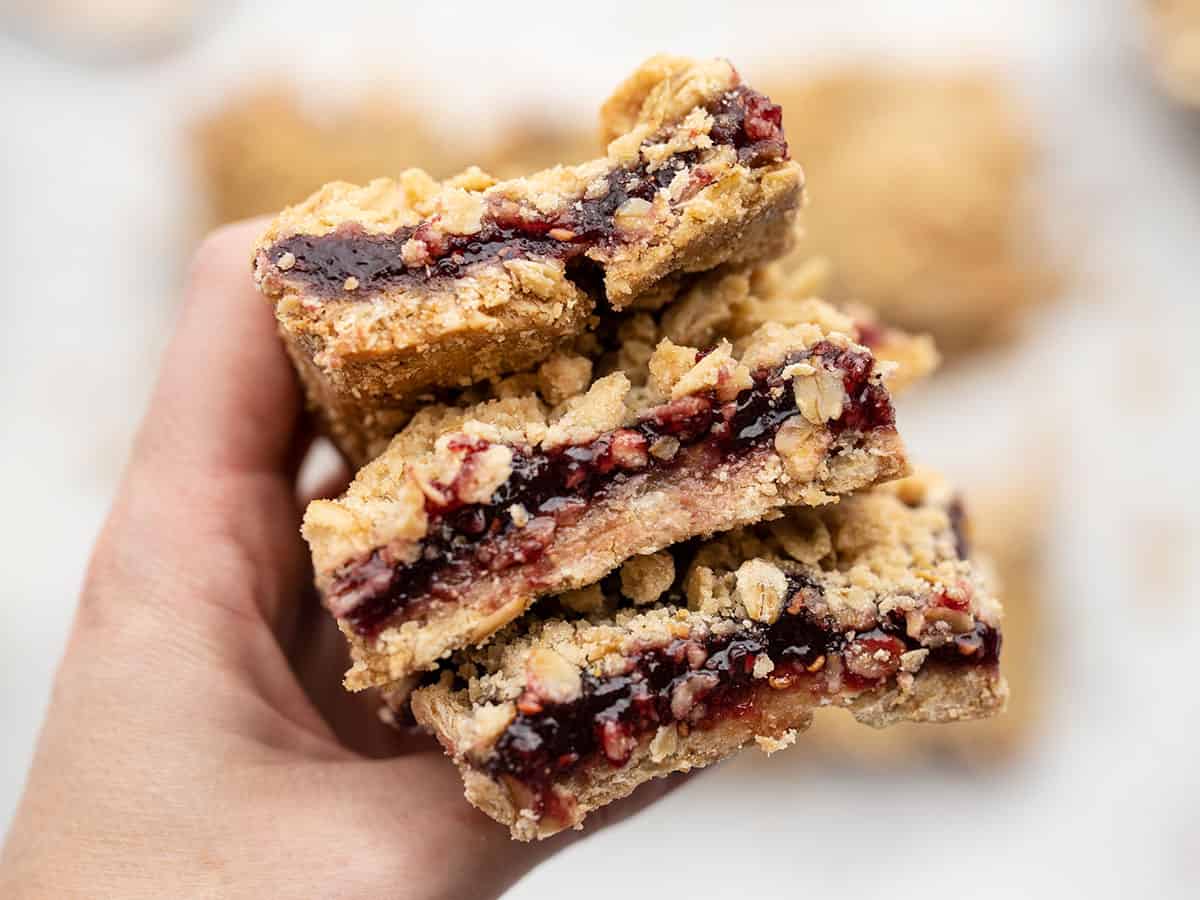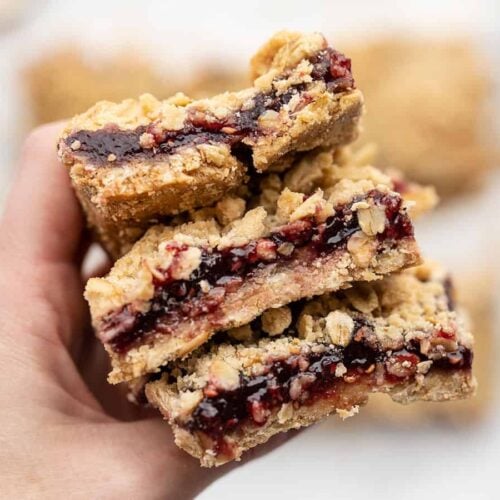 Raspberry Oatmeal Bars
These easy Raspberry Oatmeal bars are a fast fix for your sweet tooth and they only require a few pantry staples plus your favorite jam!
Ingredients
8

Tbsp

Butter

$0.88

1

cup

all-purpose flour

$0.10

1

cup

rolled oats

$0.18

1/2

cup

brown sugar

$0.32

1/4

tsp

baking soda

$0.02

1/8

tsp

salt

$0.01

1

cup

raspberry jam

$1.35
Instructions
Preheat the oven to 350ºF. Use a ½ tsp of the butter to grease the inside of an 8x8-inch baking dish.

In a large bowl, combine the flour, oats, brown sugar, baking soda, and salt.

Cut the remaining butter into chunks, add it to the bowl with the flour and oat mixture, and use your hands to work the butter into the mixture until everything looks sort of crumbly or like damp sand, and no large lumps of butter remain.

Pour half of the oat mixture into the baking dish and press it down until it forms a solid layer.

Stir the jam to break up any clumps, then drop the jam in small spoonfuls onto the pressed oat mixture in the baking dish. Try to stay away from adding the jam too close to the edges. It's okay if the jam doesn't form a solid layer. Do not try to spread it with a spoon or knife.

Once all of the jam has been added on top of the bottom oat layer, sprinkle the remaining oat mixture on top, leaving it loose and crumbly.

Bake the oat bars for about 30 minutes or until the top is nicely golden. Remove the bars from the oven, allow them to cool, then cut into nine squares and serve.
Nutrition
Serving:
1
square
|
Calories:
325
kcal
|
Carbohydrates:
55
g
|
Protein:
3
g
|
Fat:
11
g
|
Sodium:
168
mg
|
Fiber:
2
g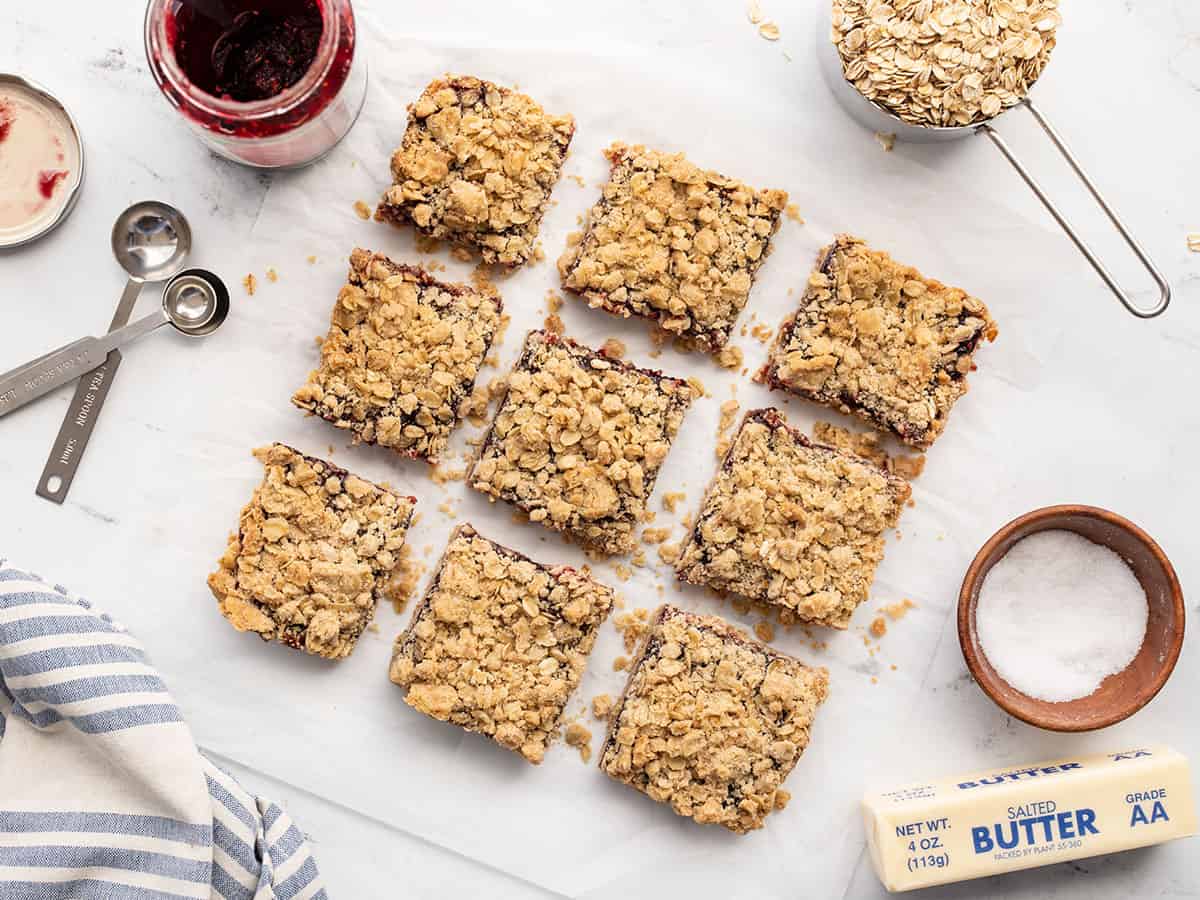 How to Make Raspberry Oatmeal Bars – Step by Step Photos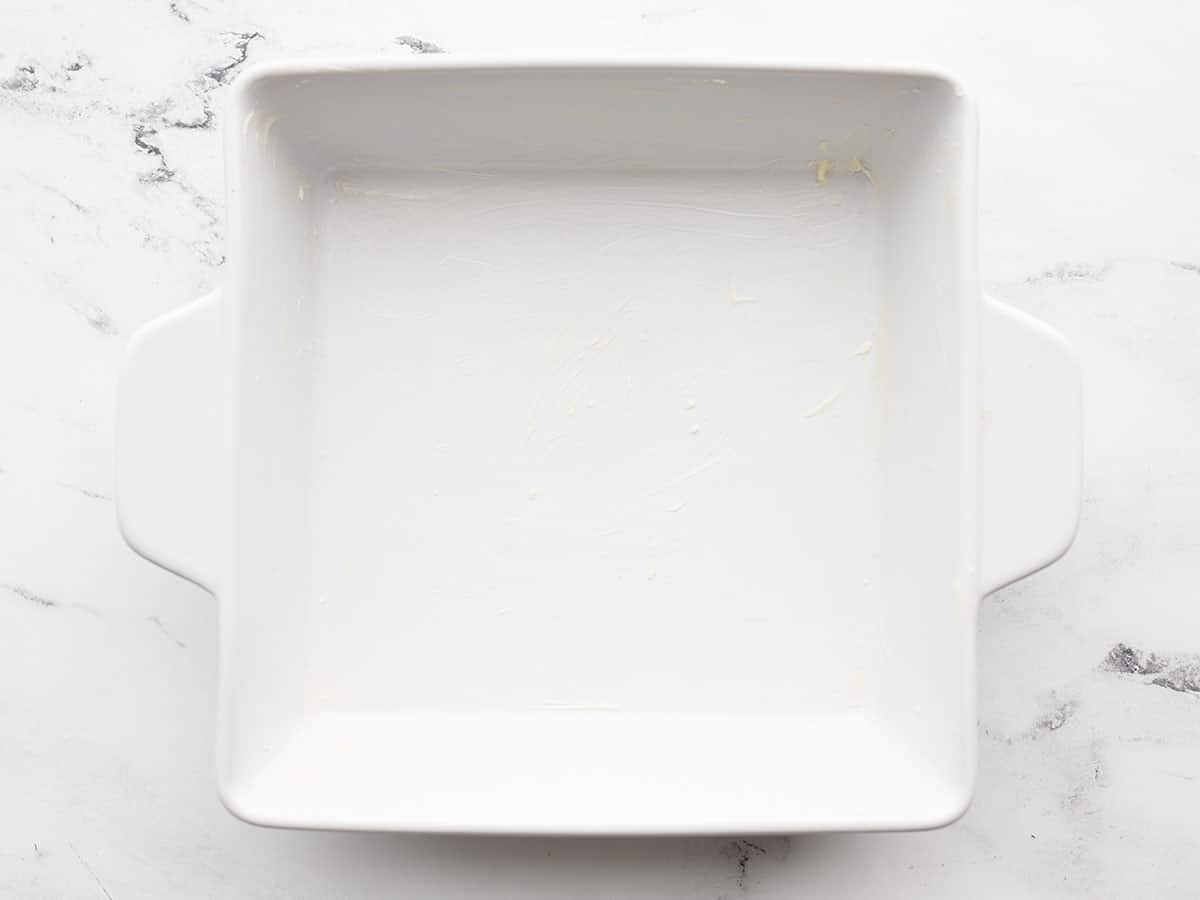 Preheat the oven to 350ºF. Use about ½ tsp of butter to grease the inside of an 8×8-inch baking dish.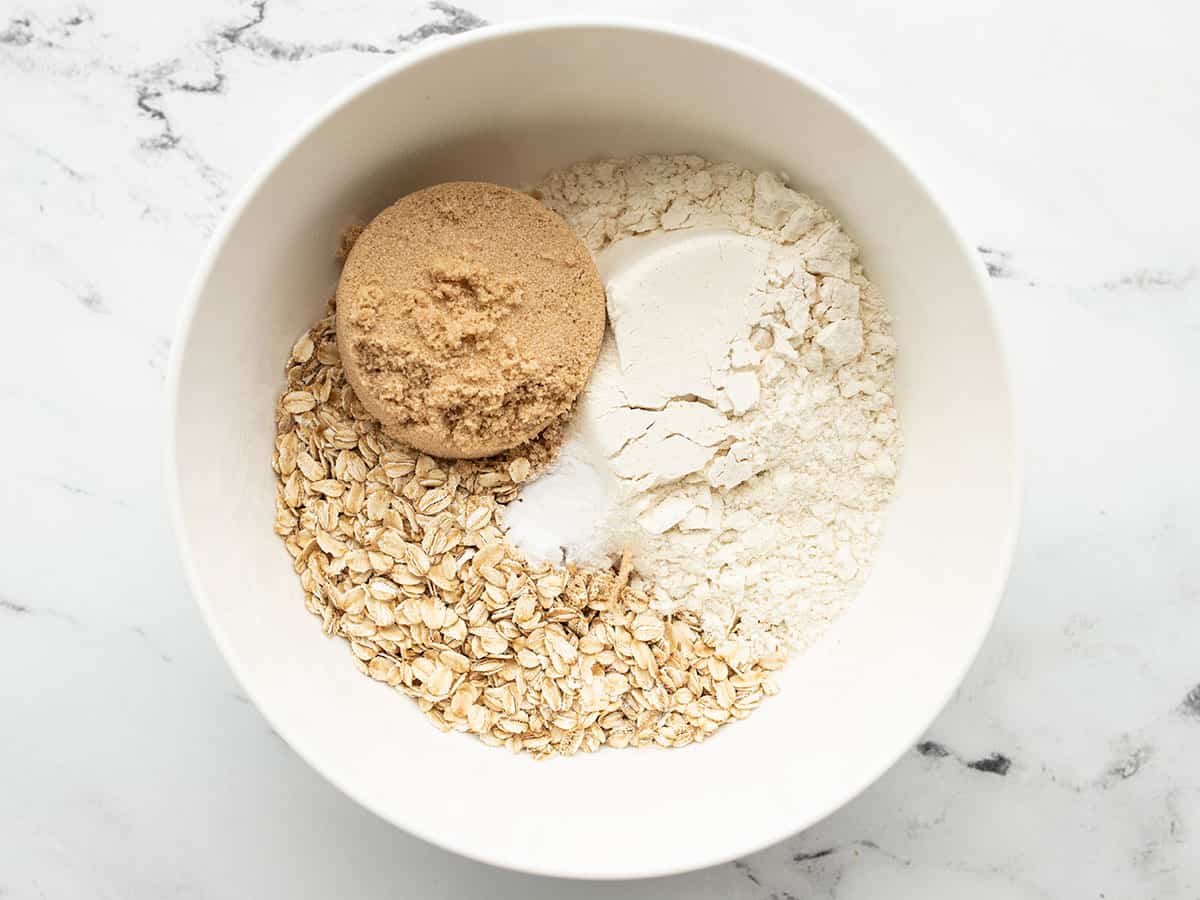 In a large bowl, combine 1 cup all-purpose flour, 1 cup rolled oats, ½ cup brown sugar, ¼ tsp baking soda, and ⅛ tsp salt. Stir until everything is very well combined.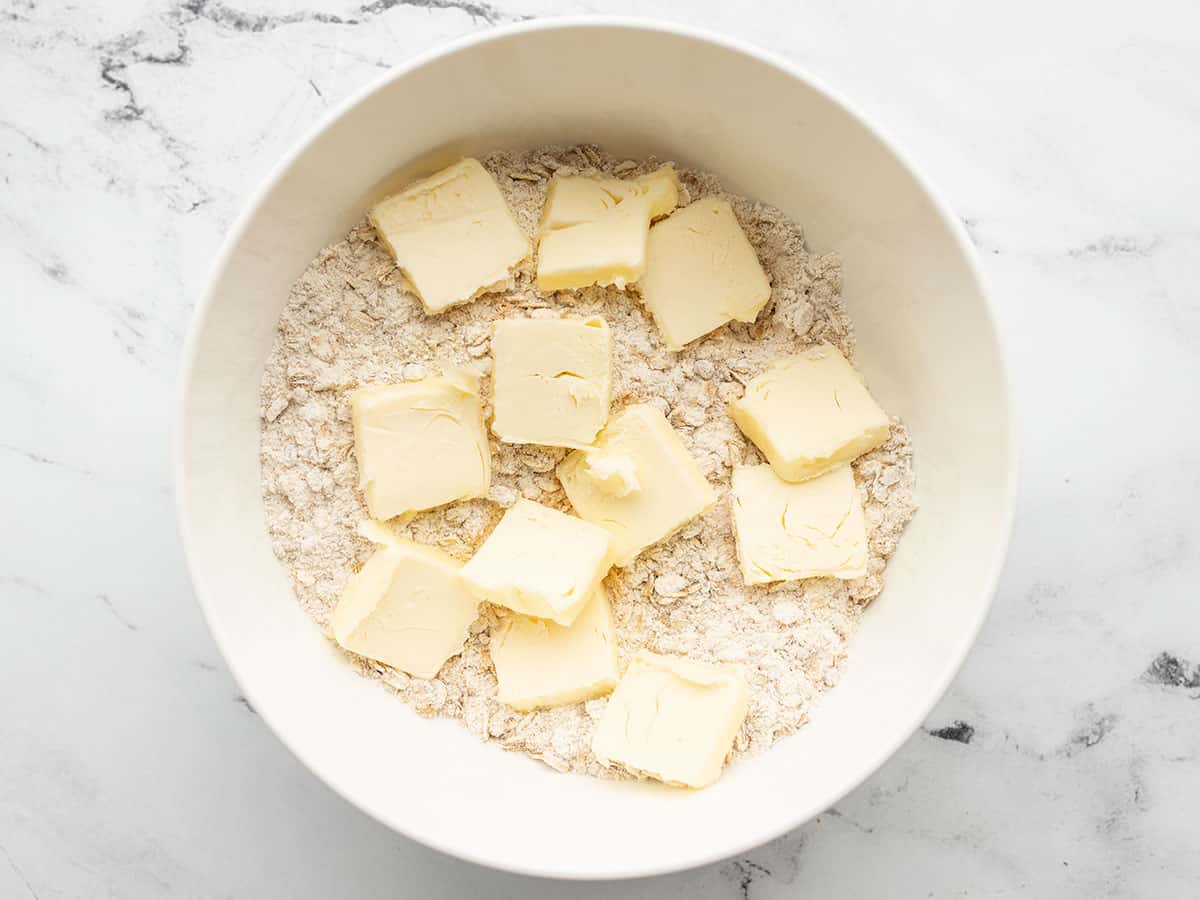 Add 8 Tbsp butter (minus the ½ tsp used to butter the dish) to the bowl with the flour, oats, and sugar.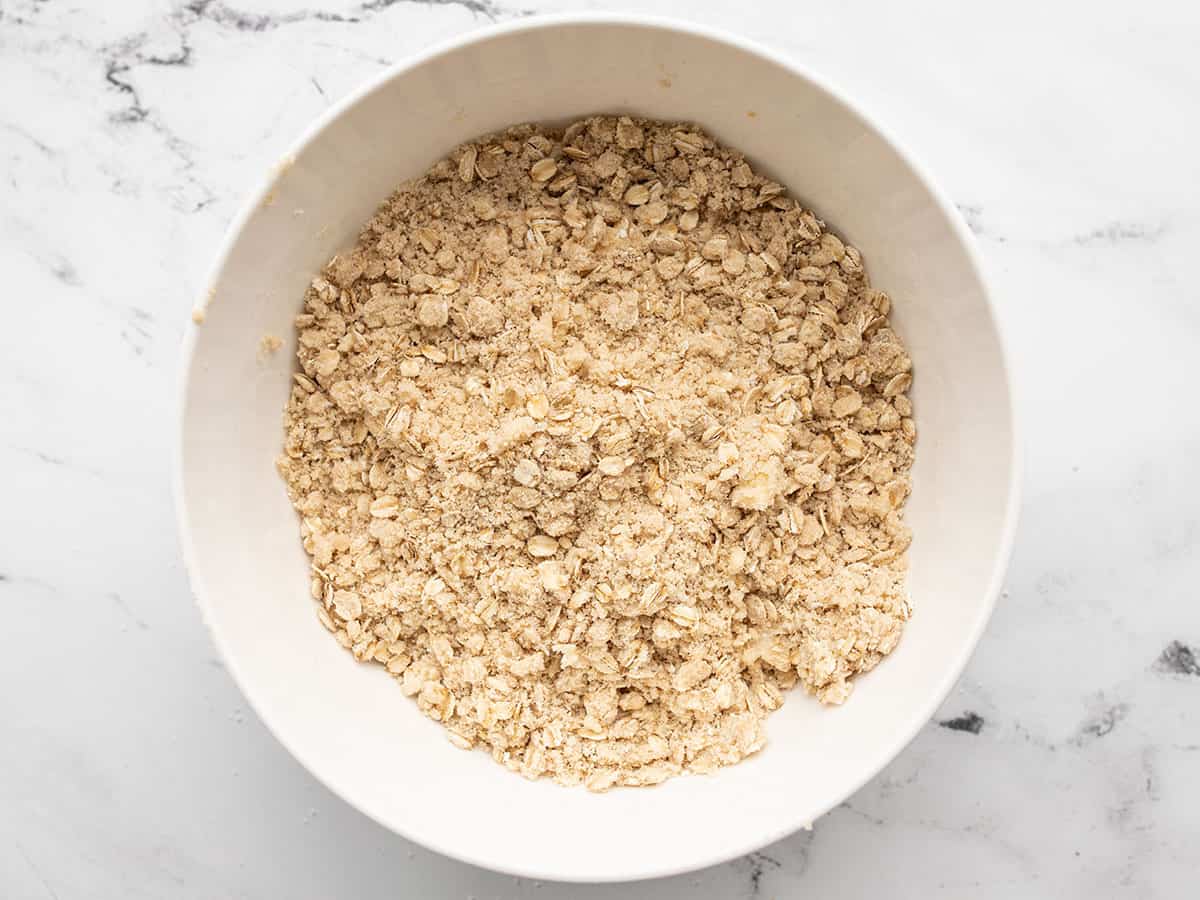 Work the butter into the flour and oats until the mixture looks a bit crumbly or damp. No large lumps of butter should remain.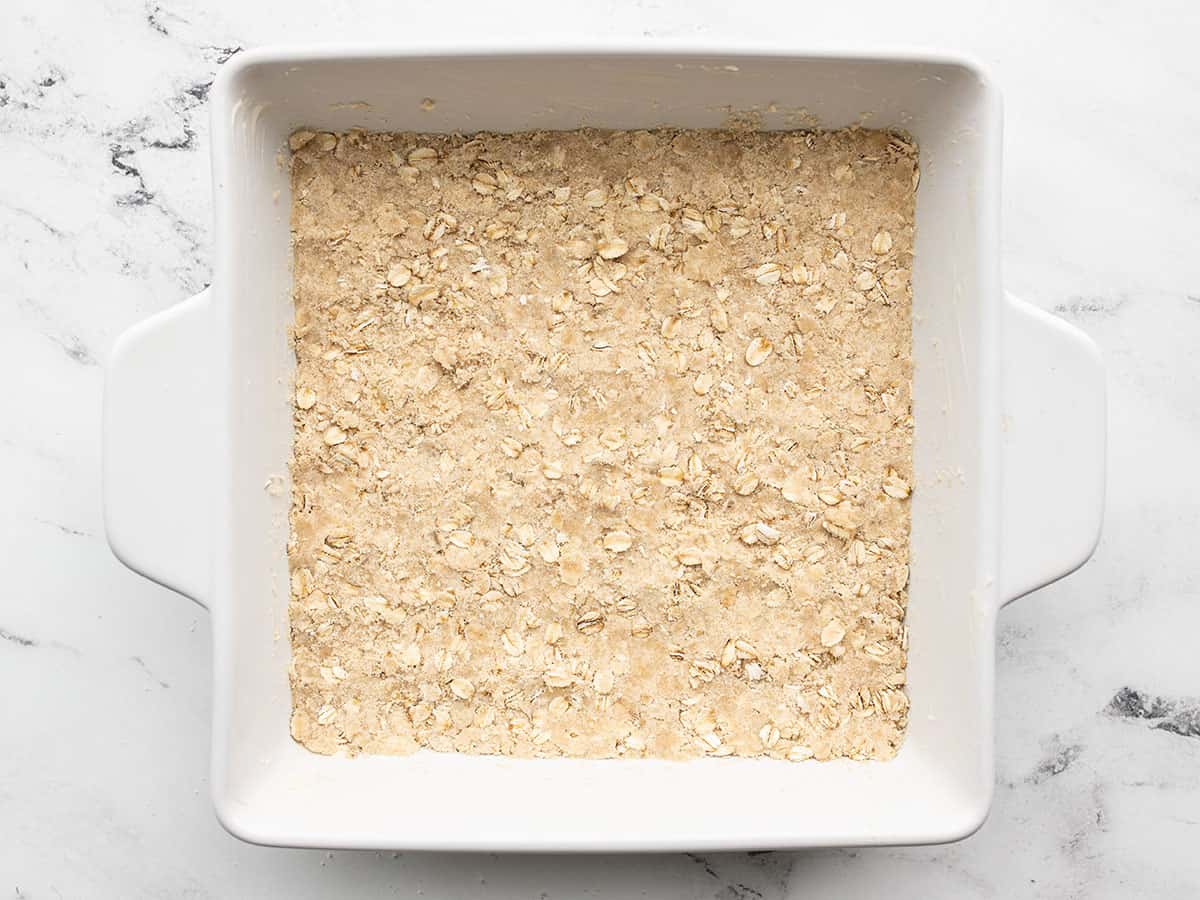 Pour half of the oat mixture into the baking dish, spread it out evenly, and then press it down until it is in a solid layer.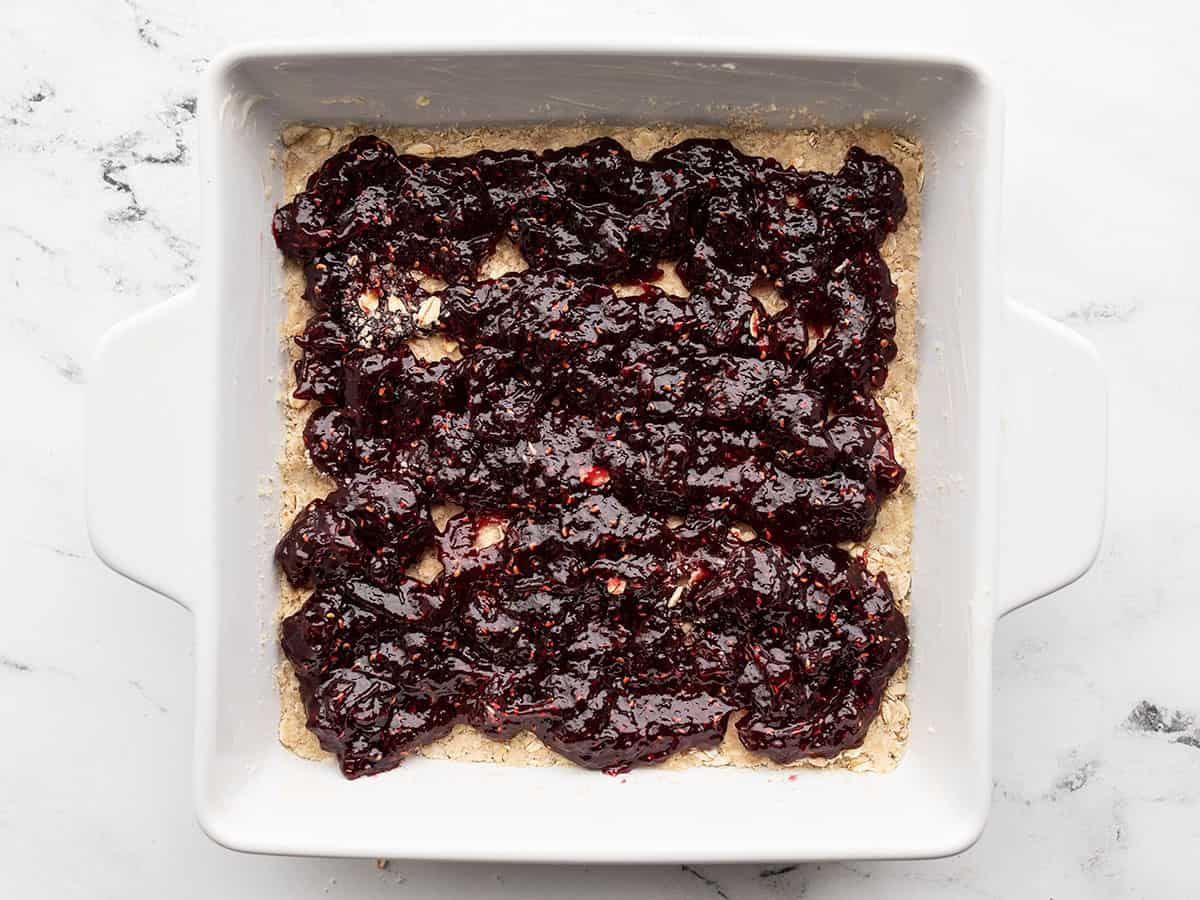 Drop 1 cup raspberry jam (or your favorite flavor) onto the oat mixture, avoiding placing the jam right up against the baking dish (this makes it harder to remove the bars after baking). It helps if you stir the jam well first to break up any clumps, then you can drop small dollops onto the oat mixture to create a fairly even layer. Don't try to spread the jam with a spoon or knife, as it will pull up the oat mixture.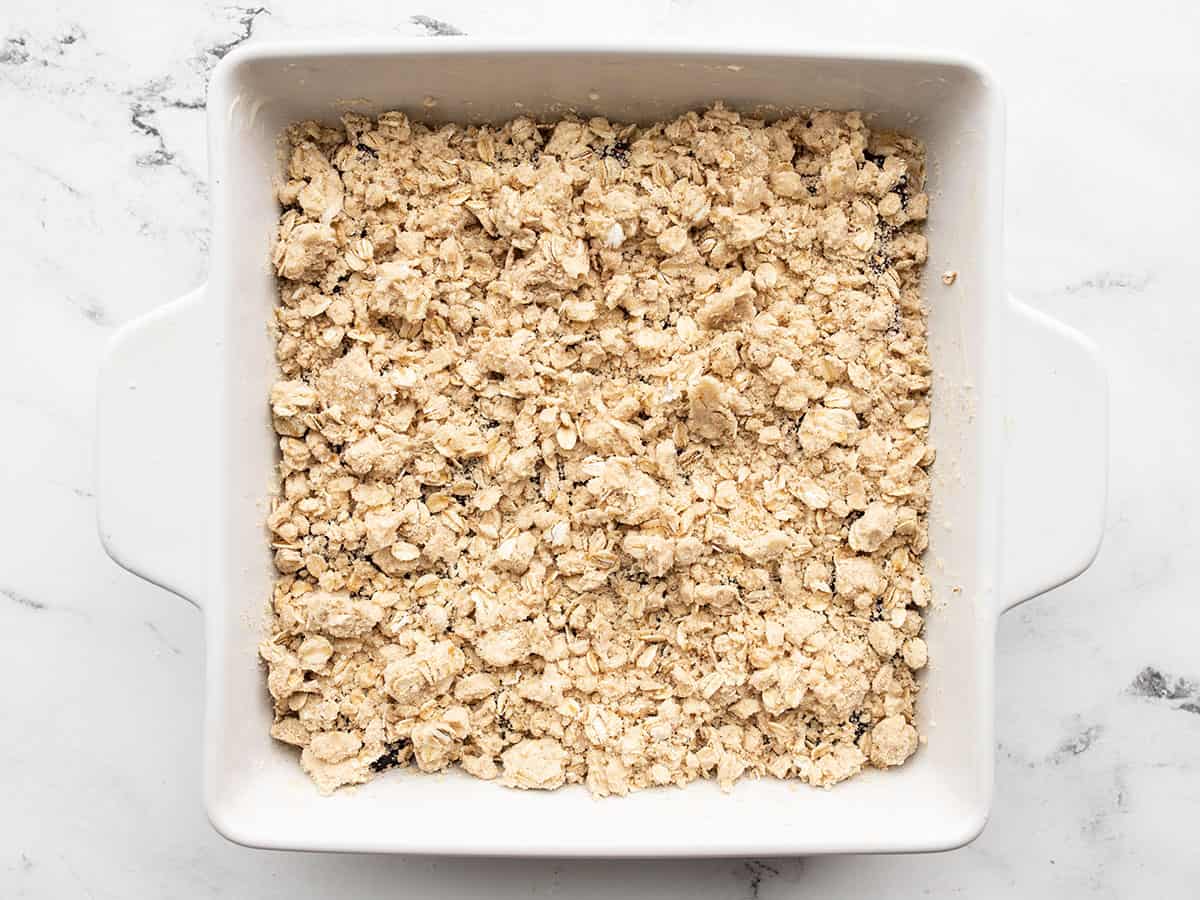 Sprinkle the remaining oat mixture over top of the jam. Leave this layer loose, do not try to press it into a solid layer.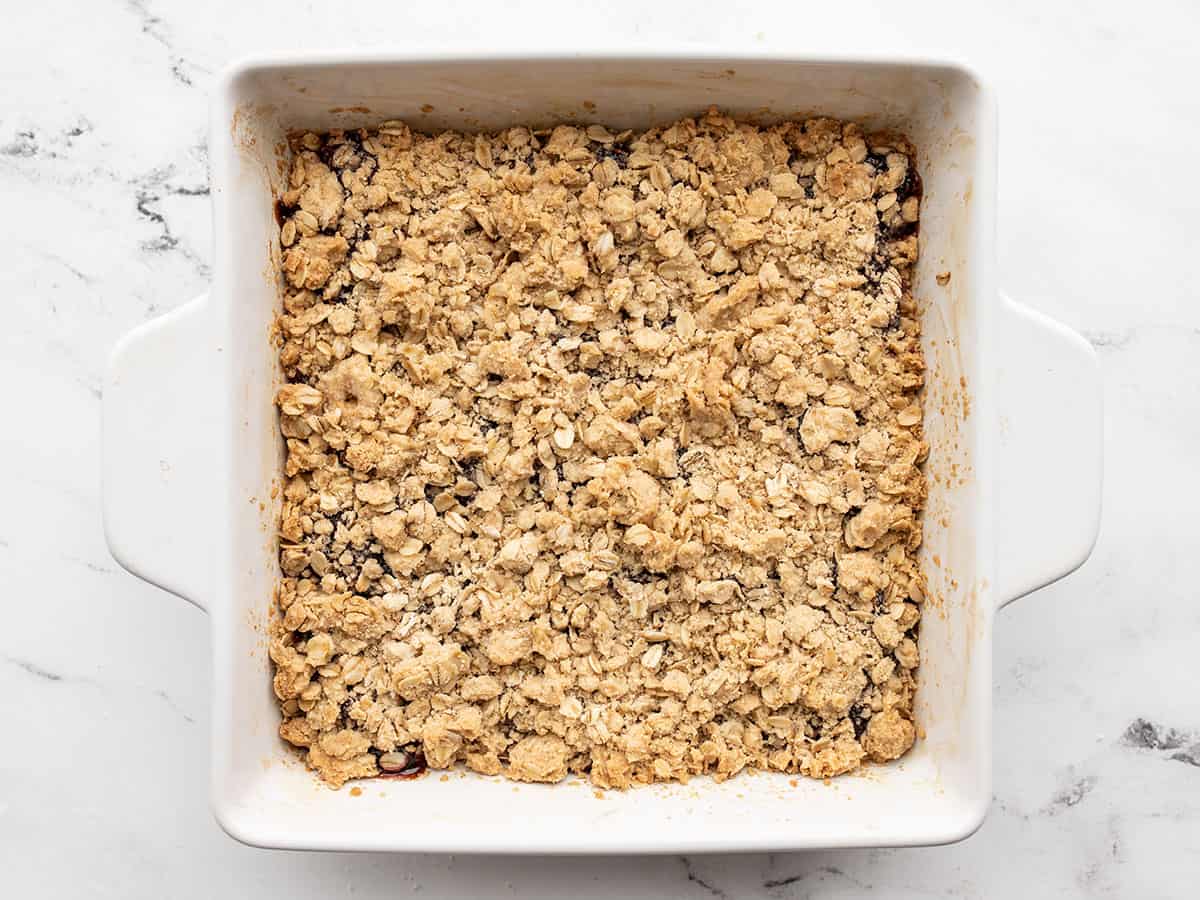 Bake the raspberry oat bars in the preheated 350ºF oven for 30 minutes, or until the topping is nicely golden brown. Allow the bars to cool completely before cutting it into nine squares and serving. Running a knife around the edge to loosen any jam that may have baked onto the dish helps when removing the squares from the dish.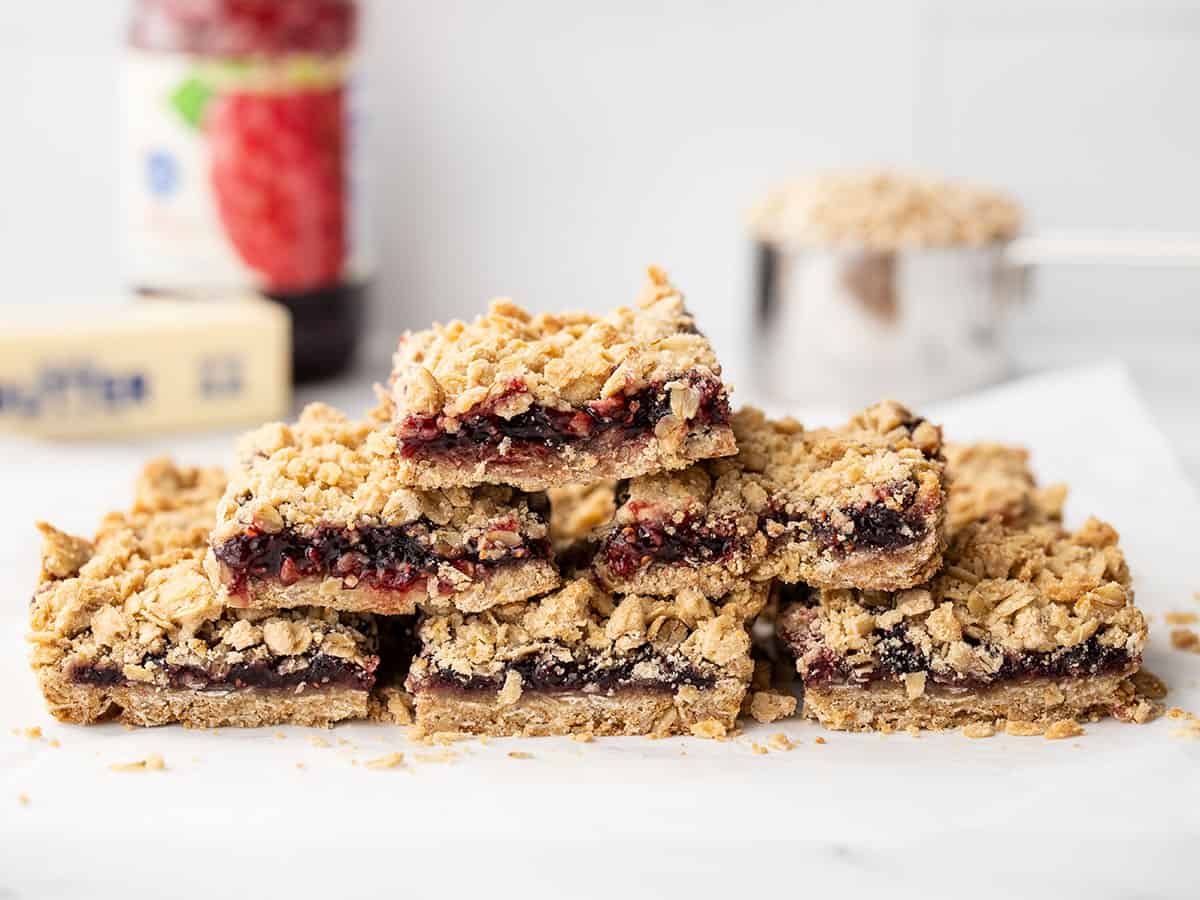 Enjoy the buttery, crumbly, oat goodness!
The post Raspberry Oatmeal Bars appeared first on Budget Bytes.