Lemon lovers, this one's for you! These bright and sunny entrement cakes feature a core of Meyer lemon curd nestled inside a fluffy lemon and vanilla mousse, with a base of crisp and nutty pistachio dacquoise, all enrobed in a beautifully shiny yellow mirror glaze.
Lemon and pistachio is a match made for springtime. With a tangy lemon curd center and a light and airy lemon mousse, these gorgeous Meyer lemon and pistachio mini mousse cakes are dressed to impress with a shiny yellow mirror glaze and bright green pistachio accents.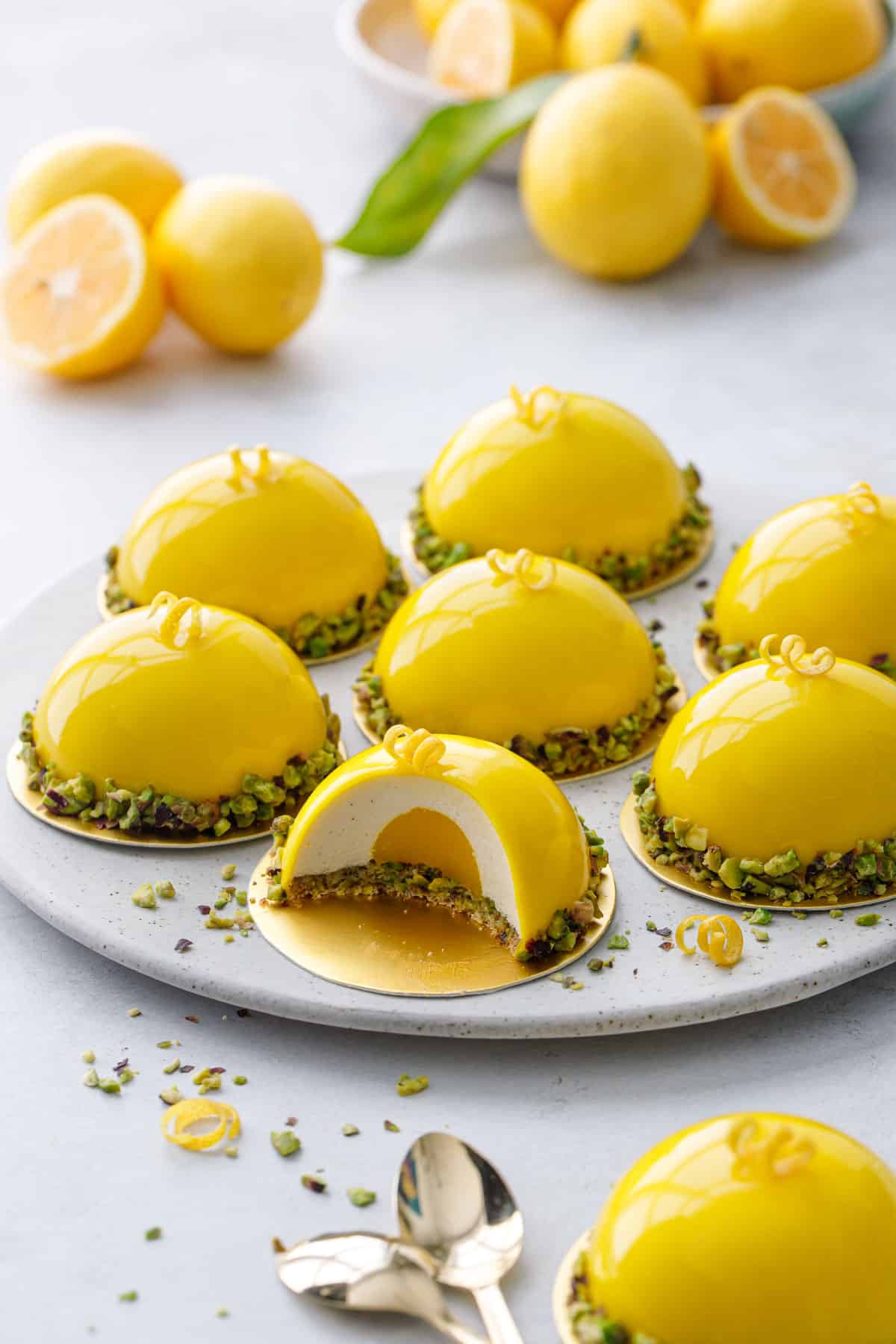 Spring means lemons, and while I'm not usually one for lemon desserts, these gorgeous little mousse cakes are most definitely an exception.
I mean, just look at them! What's not to love? A joyful combination of lemon, vanilla, and pistachio flavors, they're like little pops of sunshine… for your tastebuds.
I was the lucky recipient of a box of Meyer lemons from my aunt's tree in California. Such a delivery always makes me very, very happy, moreso than shoes or clothes or books even. I dedicated about half the lemons for more homemade limoncello (I hope to update the post with more info later this year), but the rest were just sitting in the box, begging me to use them in something unique and delicious.
These lemon and pistachio entremet cakes are certainly that!