Watergate Salad is loaded with pistachio pudding, crushed pineapple, miniature marshmallows, and pecans. It's perfect for a Spring get-together or mid-week dessert.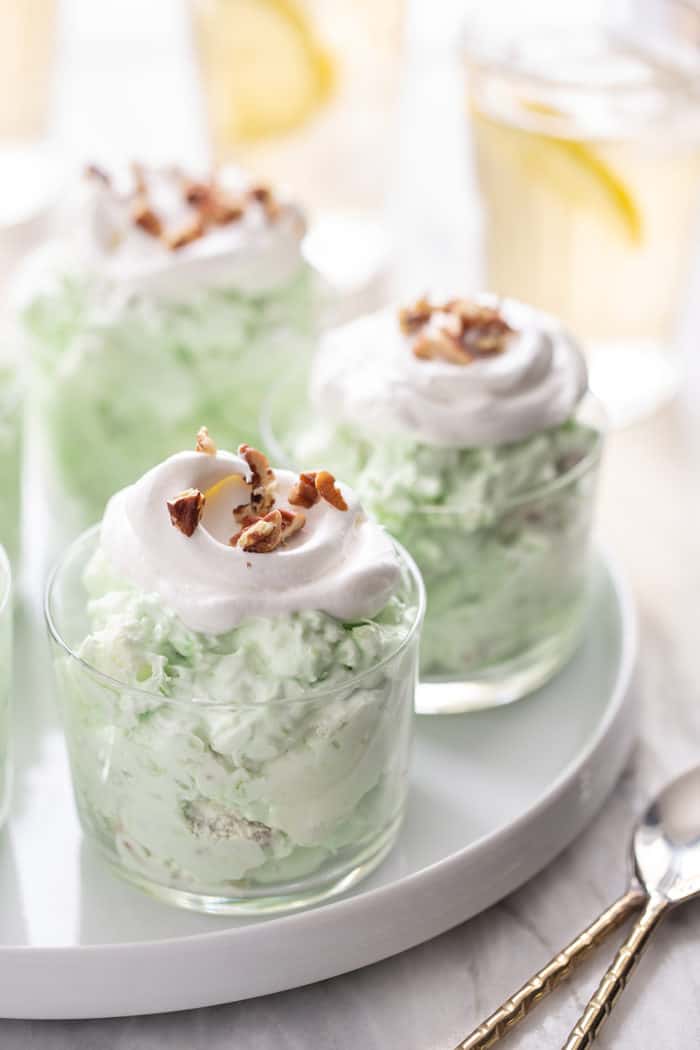 Growing up, salads that weren't really salads were a staple at my Nana's house. From Ambrosia Salad to Strawberry Pretzel Salad – these were the salads that I looked forward to at family gatherings, and Watergate Salad was no exception.
Nana and her friends always had their go-to recipes that they were famous for and could whip them up in no time flat for a church function, ailing friend, or family get-together.
Nana was known for her cheesecake – usually cherry cheesecake, but switched up with other pie fillings depending on the season. Strawberries during spring, and lemon during the summer months.
Nana's friend, Anita, always made an amazingly fluffy pistachio "salad" known as Watergate Salad. We come from a family that loves anything with pistachio pudding, from pudding pie to Pistachio Pudding Parfaits, so naturally, I was obsessed with the stuff as a kid.
(more…)
The post Watergate Salad appeared first on My Baking Addiction.