Think that mousses are difficult to make? Think again! This easy white chocolate mousse is made with cream cheese and without eggs for an amazingly delicious treat that's perfect for any day.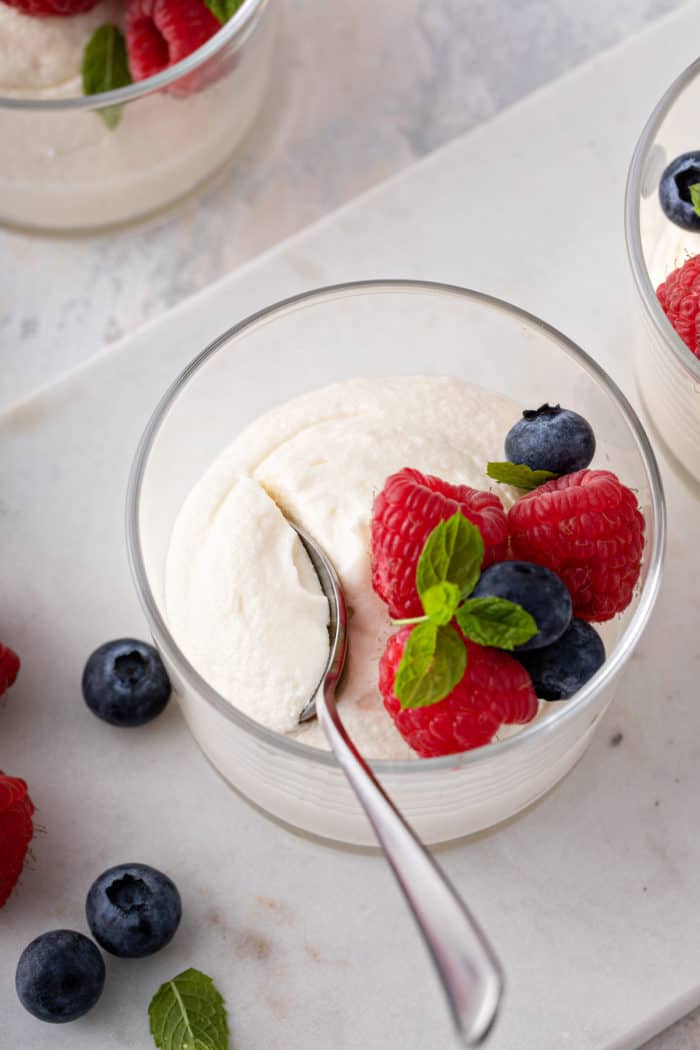 I love discovering that things I thought were complicated to make are actually super easy.
Remember how I taught you all how to brown butter and we discovered that just because a food is French doesn't have to mean it's hard to make?
The same thing applies to this white chocolate mousse!
This recipe came from my friend Erin from Texanerin Baking. We originally brought you this recipe several years back, but I decided it was time to remind everyone of how simple and delicious it is.
(more…)
The post Easy White Chocolate Mousse appeared first on My Baking Addiction.