This vegan brownies recipe is quick and easy to make with a handful of everyday ingredients. Simple, fudgy and so delicious!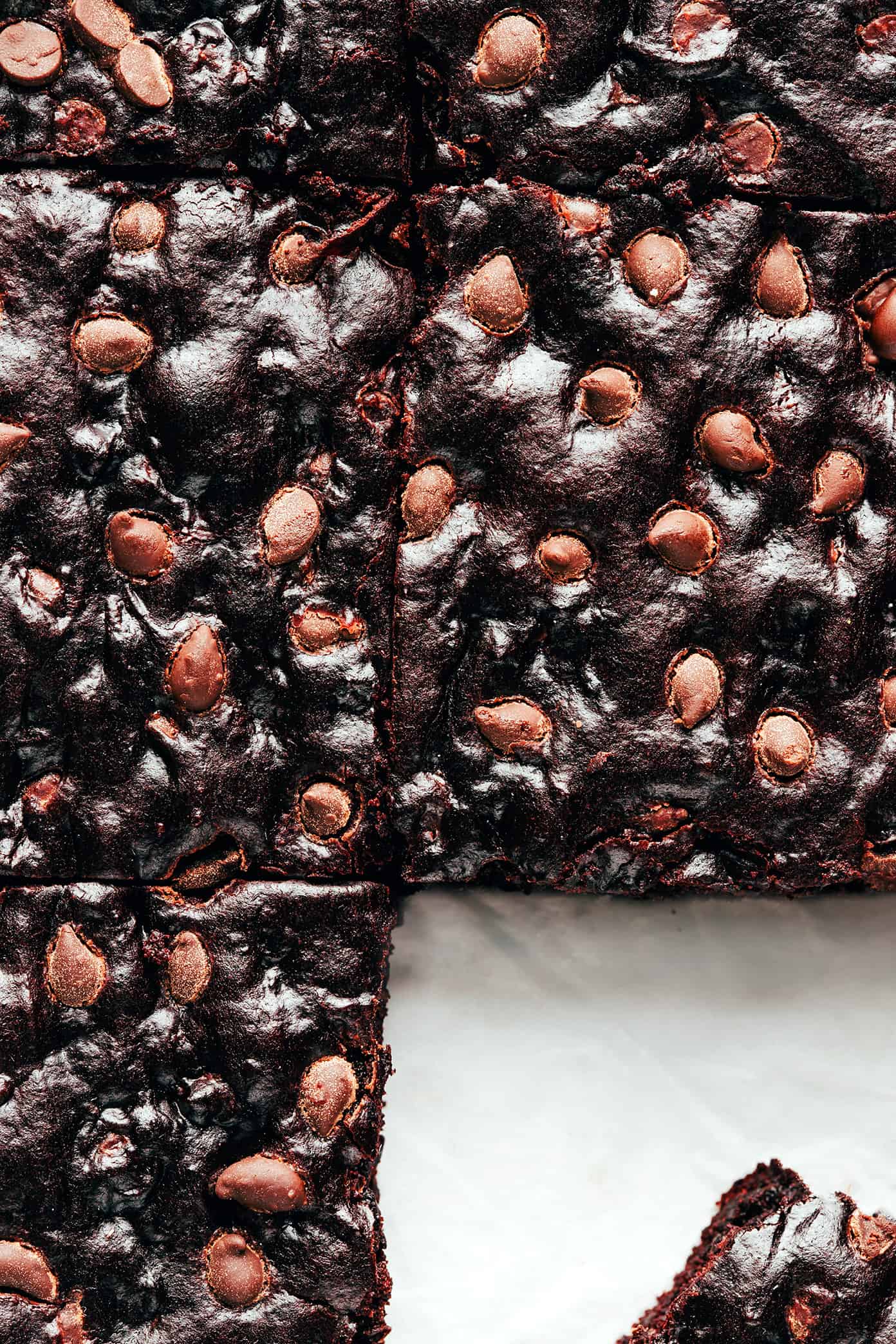 I've been making and bringing these vegan brownies to gatherings for nearly a decade now. And my friends — vegans and non-vegans alike — always adore them!
I've honestly found myself returning to these brownies so often because it's one of those back-pocket recipes that only takes about 30 minutes to whip up and calls for basic pantry ingredients that I almost always have on hand. Plus it also sneaks half of a fresh avocado into the batter, whose healthy fats stand in for part of the oil needed and whose flavor is (at least in my opinion) completely undetectable in these brownies. People are always surprised to learn that they're eating avocado brownies and give them rave reviews!
The most important thing you need to know about these brownies is that they're rich and very chocolate-y and fudgy. And they are downright heavenly when served warm out of the pan with a cool scoop of vanilla ice cream. If you're into the salty-sweet thing, I also highly recommend a pinch of flaky sea salt on top. Yum.
Let's make some homemade brownies together! ♡