Heat up a batch of spiced apple cider to serve this holiday season. Whether you spike it with bourbon, add a dollop of whipped cream, or enjoy it as-is, this is a drink that will warm you from the inside out.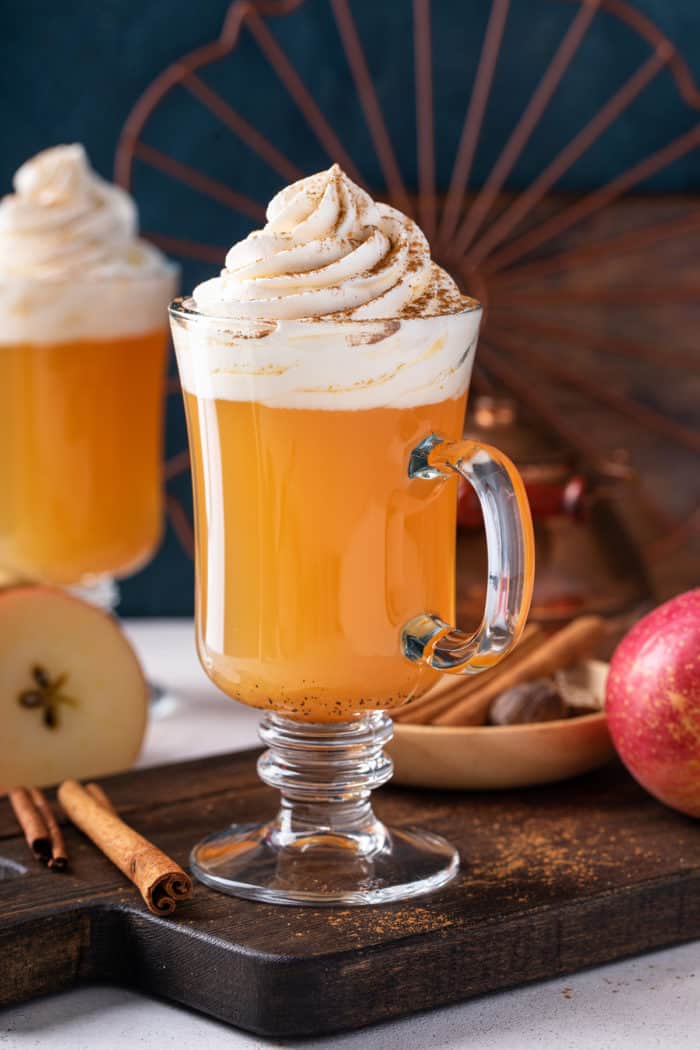 This post contains affiliate links.
Want to know a really simple way to impress guests at any gathering?
Make your own drinks!
I don't necessarily mean making something like a signature cocktail. Even making a non-alcoholic drink for everyone to enjoy is always a hit.
In the summer, I like whipping up a batch of homemade strawberry lemonade or watermelon lemonade.
This time of year, warm drinks are more appropriate, so I turn to making batches of instant pot hot chocolate or this spiced apple cider.
These drinks are perfect for serving all ages. The kids will love them and adults can add a splash of their favorite alcohol if they want!
And you can let the compliments roll in without telling anyone how easy all of it was to put together.
(more…)
The post Spiced Apple Cider appeared first on My Baking Addiction.