Butterfinger poke cake combines a moist chocolate cake, peanut butter filling, and chopped Butterfinger candy bars for a truly decadent treat.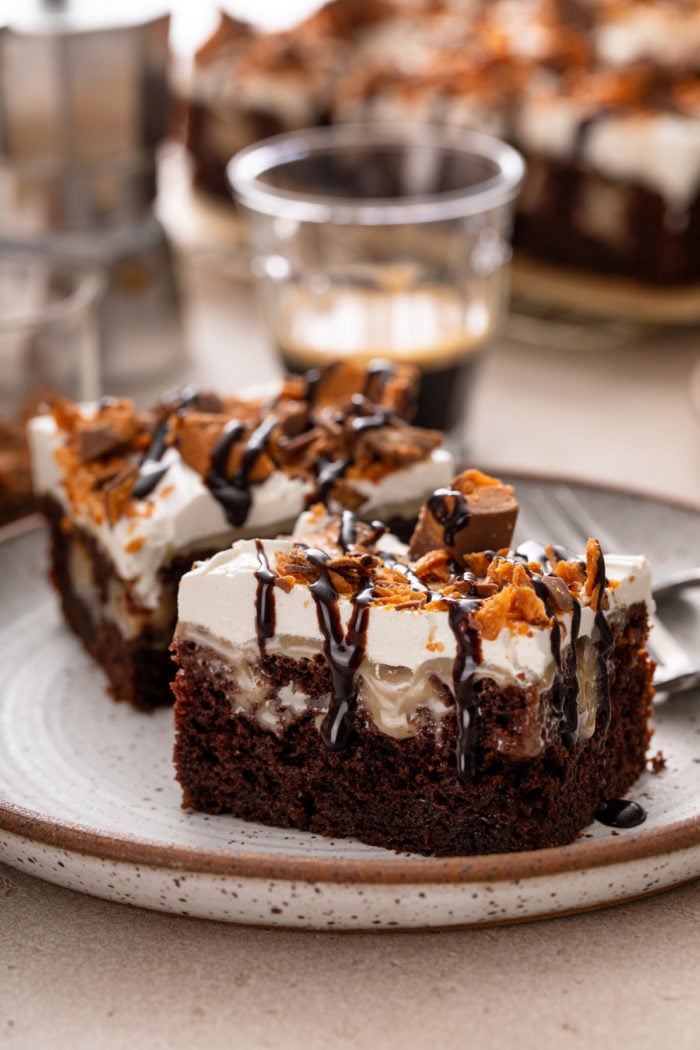 With Halloween coming up, I know I can't be the only one thinking about candy and chocolate.
Don't worry, I'm still totally into fall flavors like pumpkin, apple, and maple. But it's good to think about chocolate every once in a while, ok?
This butterfinger poke cake is a super decadent dessert that is delicious any time, but is especially great for Halloween parties. Grab a bag of fun-size Butterfingers and whip up this cake the night before your party.
Or maybe you end up with a bag of Butterfingers left over after Halloween – consider this the recipe to use them up!
(more…)
The post Butterfinger Poke Cake appeared first on My Baking Addiction.