The best butternut squash soup recipe I know! It's super-easy to make, naturally gluten-free and vegan, and so incredibly cozy and delicious. Stovetop, Crock-Pot and Instant Pot instructions included.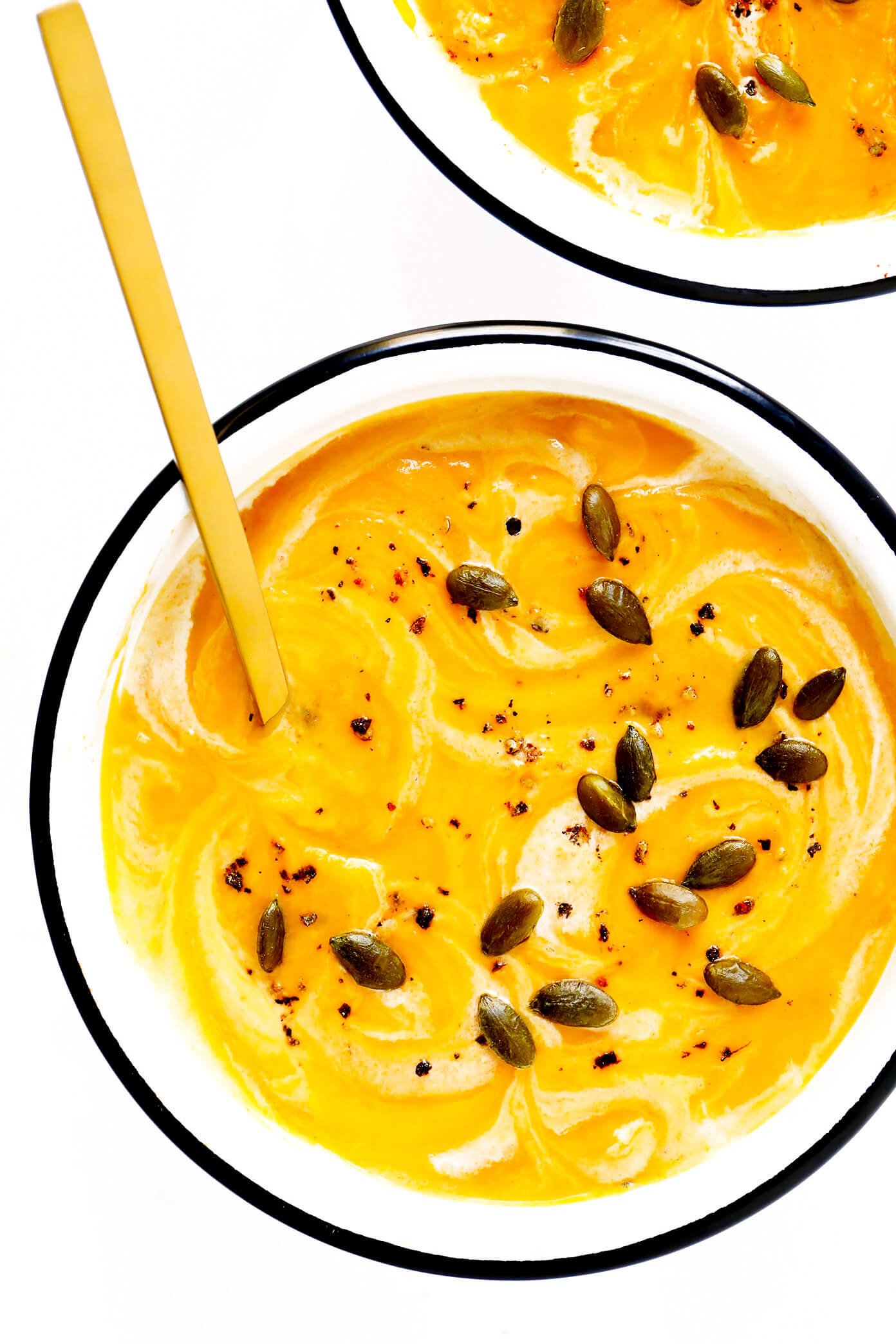 Is there a more quintessentially autumn meal than a cozy bowl of butternut squash soup? ♡
Well on a particularly chilly day this past weekend, we made our millionth batch of my mom's butternut soup recipe to share with some good friends who came over for dinner. And as always, this vibrant, healthy, velvety soup came through with all of the fall comfort food vibes and completely hit the spot. It's just perfect this time of year!
The great thing about this butternut squash soup recipe too is that it happens to be naturally gluten-free and vegan, which makes it a wonderful option for hosting large groups (especially around the holidays). It's easy to make in either the Instant Pot, Crock-Pot or on the stovetop (all options included below). It's loaded up with lots of savory veggies and seasonings, plus a hint of sweetness thanks to the addition of one apple. And most importantly, it's just incredibly comforting, flavorful and delicious.
I first shared this butternut soup recipe on the blog nearly a decade ago, but thought it was worth bumping back to the top of the site today for anyone who's craving some lighter fall comfort food. Our family hopes that you enjoy it as much as we do!