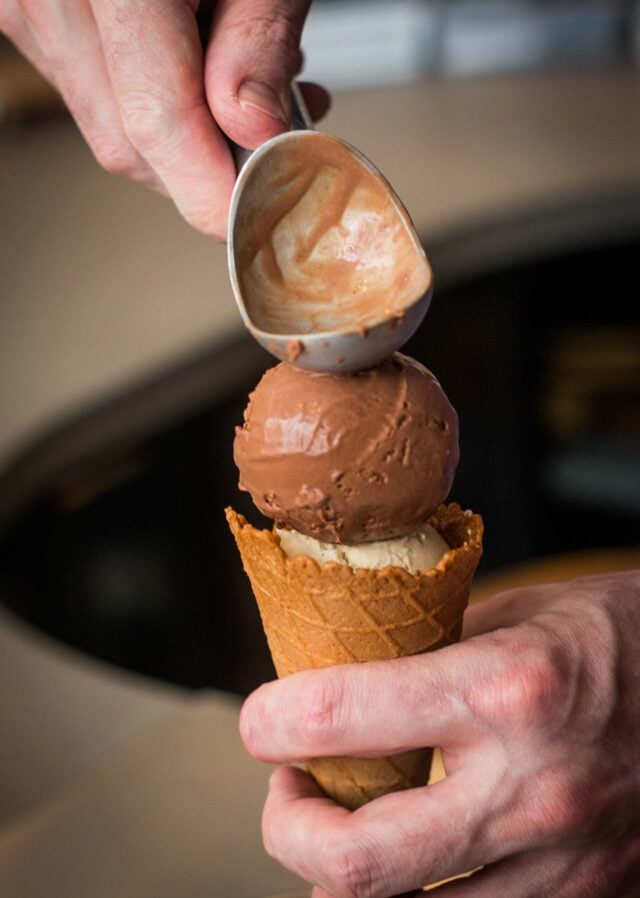 It used to be that if you wanted ice cream in Paris, you went to Berthillon. While there were other notable places on my list (circa 2007), if you wanted a scoop of ice cream after dark in other parts of the cities, you were out of luck. Like bakeries, ice cream options tend to be few and far between in the evening, and there were not a lot of glaceries open after dark. So if you wanted to go for a post-supper stroll for a few boules de glace, it was often pas possible.
Fortunately, that's changed in recent years as several pastry chefs opened upscale ice cream shops in the Marais (and elsewhere), and younger talents, like Henri at Glazed and Bachir from Lebanon, have also jumped into the mix. Even better, Folderol has arrived, an ice cream shop & wine bar from the husband and wife team that brought us Le Rigmarole restaurant. This goes to show that good things come to those (like me) who wait…even if it takes fourteen years.
Continue Reading Folderol Ice Cream Shop (and Wine Bar)...