Made with a simple cinnamon roll dough, filled with sweet strawberry jam, and topped with tangy cream cheese frosting, these strawberry rolls are about to be your new favorite breakfast treat!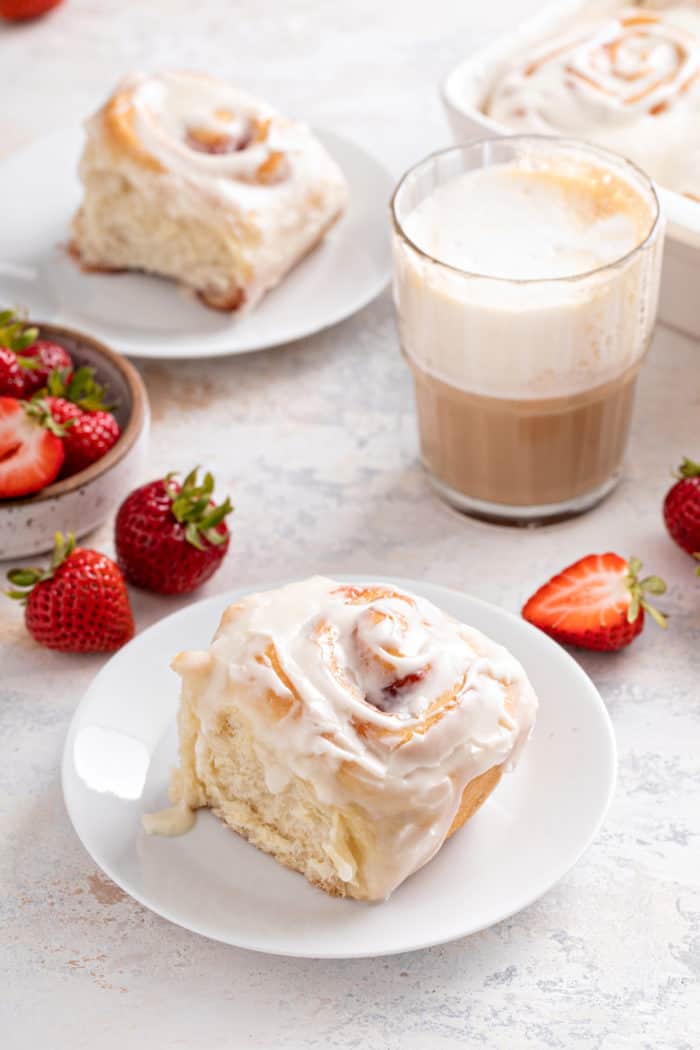 This post contains affiliate links.
Is there anything better than waking up to freshly baked sweet rolls on a weekend morning?
School starts up again soon and even though I'm not sure I'm totally ready for summer to be over, I figured we could celebrate Elle's last weekend of the summer with a special breakfast.
And let me tell you, these strawberry rolls with cream cheese frosting are just the way to do that.
The best part for me is that I can prep them the night before and pop them in the oven the next morning before everyone else wakes up. A yummy, special breakfast for my girl and I still get to sleep in a bit.
I call that a win-win.
(more…)
The post Strawberry Rolls with Cream Cheese Frosting appeared first on My Baking Addiction.