At some point, we're all going to have to decide on the same measuring system. Maybe we can make it our New Year's resolution? Most of the world is using the metric system while a few holdouts, namely the United States, Liberia, and Burma, are sticking with other systems of measurement. For the record, I know some very good bakers that use cups and tablespoons, and I like them as well.
Anyone who says they aren't accurate hasn't encountered a French recipe that calls for un verre de vin de lait (a "wine glass" of milk), a cullière à soupe (a soup spoon) of baking powder, or trois feuilles de gélatine, when every sheet of gelatin I've come across is either a different size, weight, or strength. And my wine glasses come in a lot of different sizes, too, although I always seem to reach for the largest ones…but not necessarily for baking.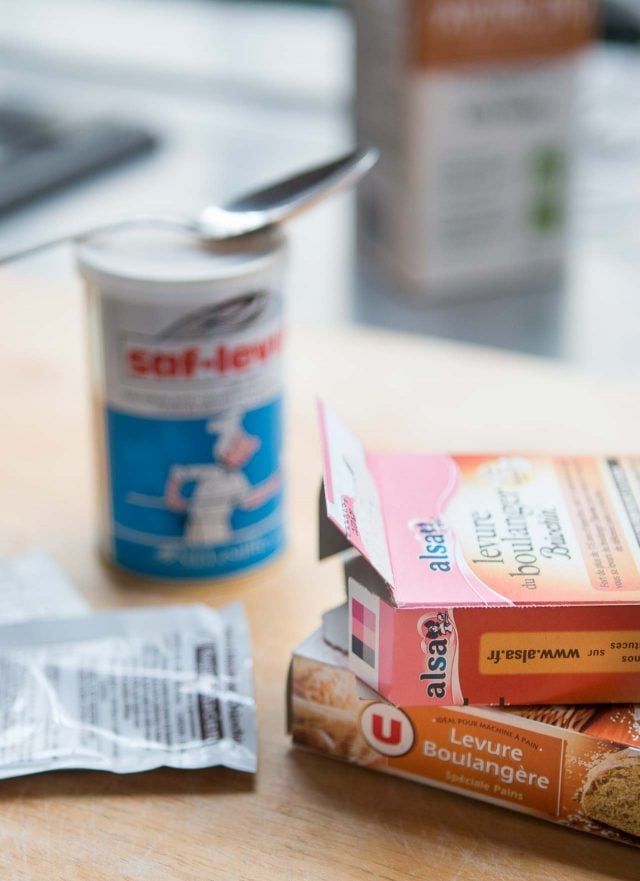 Although books have been written on the subject, my take is that most Americans like holding measuring spoons and cups. It's more tactile and visceral, kind of like how many of us holdouts don't want to make dinner in a machine that will make it for us.
Many of us have fond memories of measuring cups, having seen our parents and grandparents using them, and having them handed down to us, but for recipe writers, metrics really are the way to go. The accuracy issue aside, it's easy to cut a recipe down, say, 20%, which comes in handy when you're testing a recipe but find that if you could somehow resize the batter down by 20-percent, it'd fit perfectly in a standard cake pan. Otherwise, you're stuck telling people to use 3/4 cup plus 1 tablespoon of milk, or the 3 tablespoons plus 1/4 teaspoon of heavy cream I saw in a European cookbook that had been translated into English. I don't know about you, but I'm not measuring out 1/4 teaspoon of cream to make a batch of ice cream.
Continue Reading Poilane's Corn Flour Bread...