Cheeseburger Tater Tot Casserole is everything you need for a cozy weeknight dinner. Even better, the recipe easily doubles or triples to feed a crowd!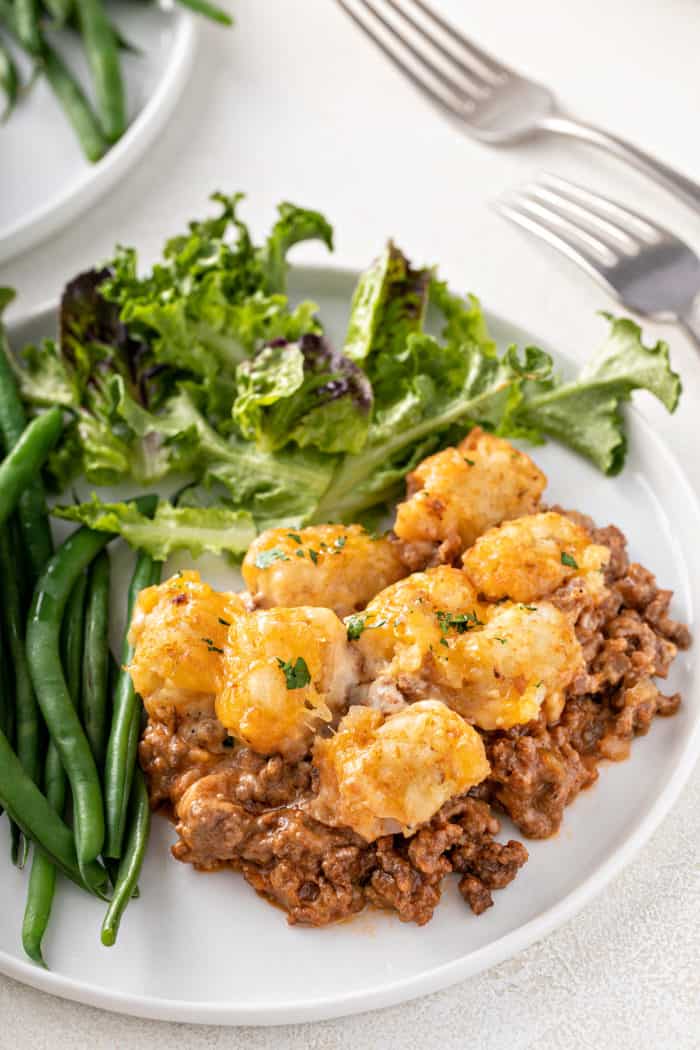 When Elle was little, she went through an anti-casserole phase. She would happily eat meals like Homemade Sloppy Joes or Ritz Cracker Chicken, but having all her food in one pot sort of freaked her out.
And man, did I really miss casseroles during that time.
There's just something about casseroles that makes them so comforting to me. Plus, casseroles are such a game changer when you're trying to better your dinner game in the midst of a hectic schedule.
So I was pretty excited when I finally got her to try this Cheeseburger Tater Tot Casserole and she loved it! It's been a weeknight dinner go-to around here ever since.
(more…)
The post Cheeseburger Tater Tot Casserole appeared first on My Baking Addiction.