Bright orange and tangy cranberries pair up in these vibrant Orange Cranberry Cookies – the perfect festive cookie recipe.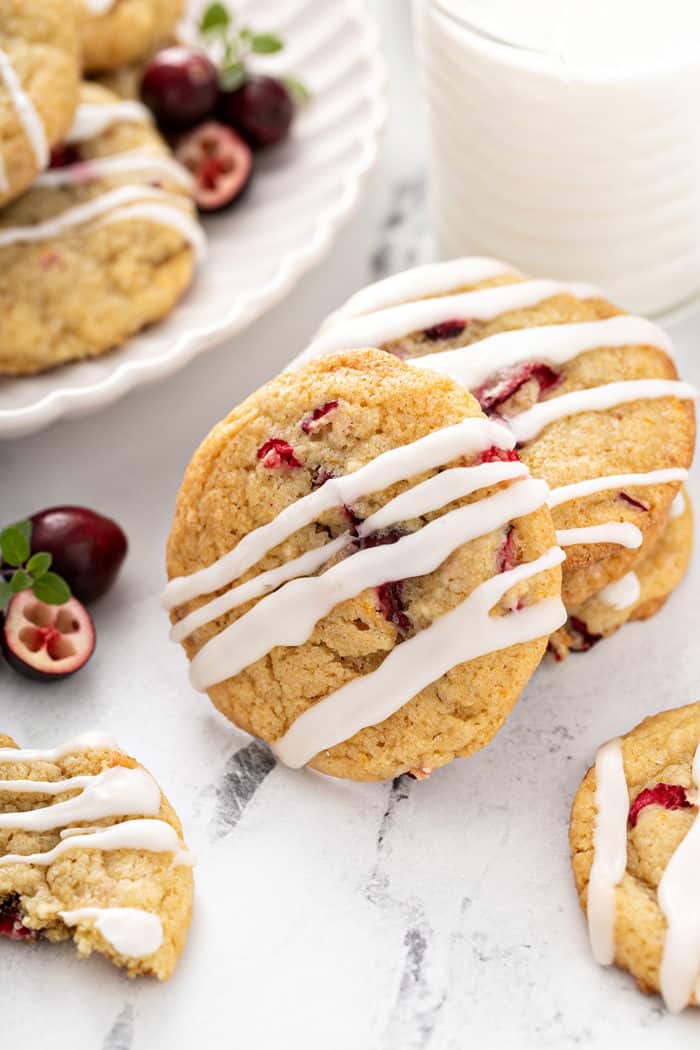 If you're looking for a festive and delicious holiday recipe to add to your cookie trays this year, I've got you covered with these orange cranberry cookies!
These vibrant orange cranberry cookies are so easy to make. Cranberry and orange go together so well and I'm always looking for excuses to pair them up.
I've got cranberry orange scones and Grand Marnier-spiked homemade cranberry sauce, as well as cranberry orange cinnamon rolls and cranberry orange smoothies. You could say I'm obsessed!
Dried cranberries are often the go-to when it comes to cookies, but these fresh cranberry cookies have a great tart flavor that is complemented by the orange glaze.
You can make the glaze or go without, but I just love the added sweetness it brings!
This is such a great Christmas cookie to add to the dessert tray.
(more…)
The post Orange Cranberry Cookies appeared first on My Baking Addiction.