Looking for a unique new cookie recipe to add to your holiday cookie boxes? Look no further than these glazed matcha sugar cookies! With a gorgeous stamped design and a vibrant (natural!) green color, they're bound to be a new holiday favorite.
There's no denying my love of all things matcha, and these soft glazed sugar cookies are no exception. They are buttery and soft, with a mild matcha flavor and just a hint of salt, and brushed with a thin sugar glaze that is simply perfection.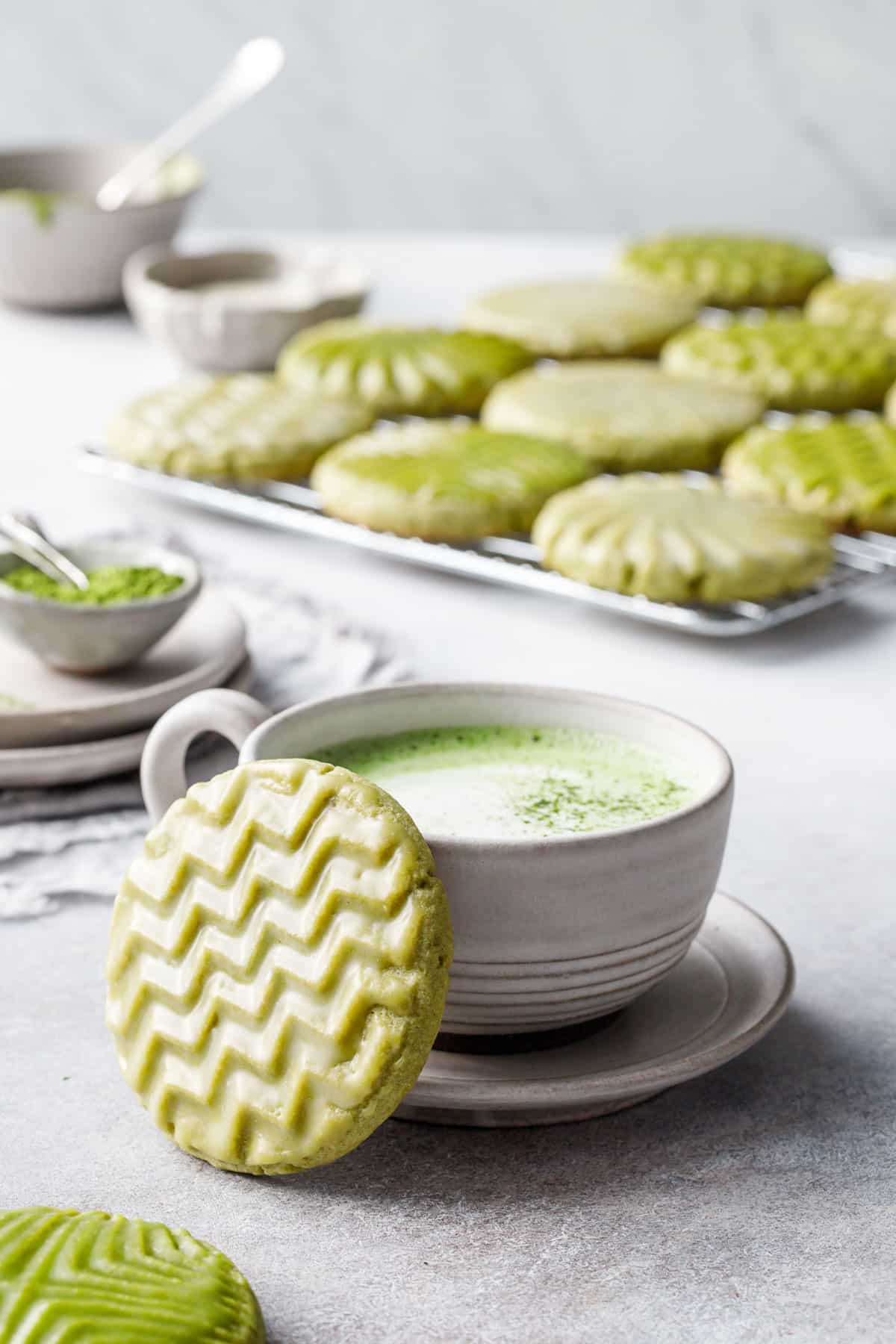 This recipe was created in partnership with Matcha.com, high quality Japanese matcha for drinking, baking and more. All opinions are my own. This post contains affiliate links.
Last year I bought a gorgeous set of cookie stamps, and was just waiting for the perfect opportunity to use them. I've seen plenty of recipes for stamped gingerbread or chocolate cookies, but I figured I'd take them in a bit more colorful direction.
Enter… matcha.
I think we can all agree that matcha was made for the holidays. It's one of my favorite ways to give baked goods a natural green hue (no food coloring here), not to mention a delightful green tea flavor.
I much prefer the flavor of matcha to steeped green tea (which can taste rather grassy). Matcha, which is made from whole tea leaves, has a lovely smooth and earthy flavor that works especially well in sweet, buttery baked goods.