This is one of my favorite ways to cook green beans – five ingredients, one skillet. I know some of you are married to your traditional way of cooking them, but if you are in the market for a new version, give this recipe a go.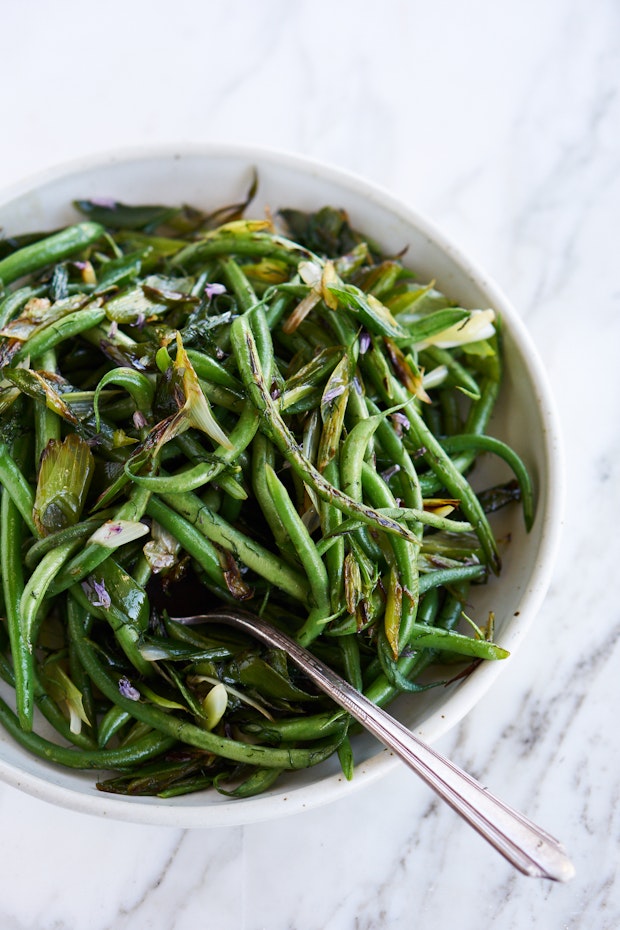 Simple Green Beans
I cook green beans a couple times a week during certain seasons, and this version with its slightly quirky combination of ingredients is one I come back to over and over. It is light and bright, healthy and delicious. Simply cook a bunch of chopped leeks (or scallions) until they are golden and a bit crunchy, toss in some chopped dill, and then add the green beans. Do your best to not overcook them and you're all set. If this recipe isn't quite your jam, but you love beans, try this Green Bean Slaw, these Yellow Wax Beans & Scallions, Feisty Green Beans (so good!), or this Yellow Bean Salad.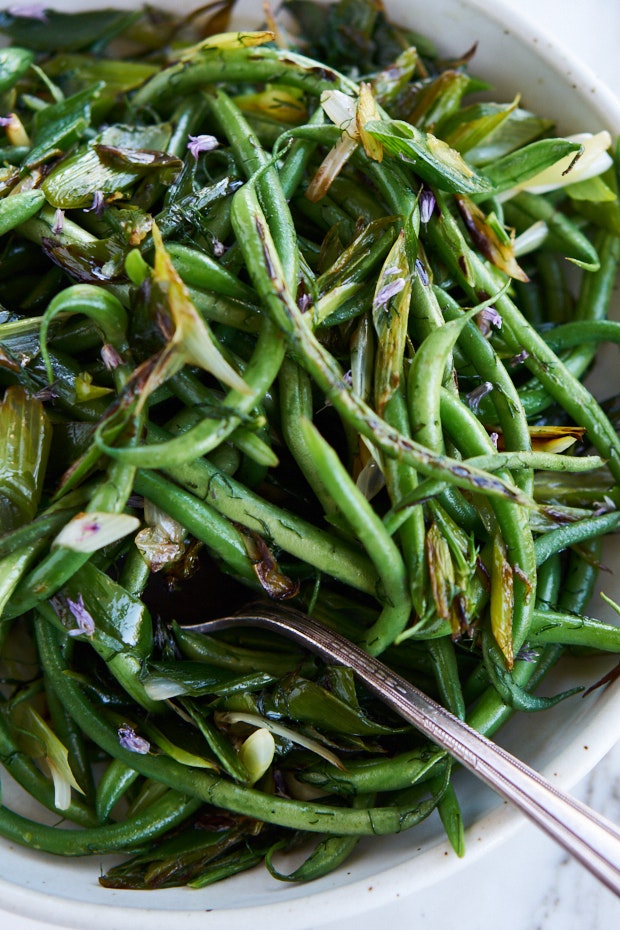 Side dish vs. Main dish
While I've written this recipe as more of a side dish – you can easily bump it up to main dish status. I sometimes use the dilled green beans to fill omelettes (along with a bit of goat cheese). Alternately, you might toss some tofu, tempeh or seitan into the skillet (sautéed until nicely browned or golden ahead of time) along with the beans. Or, you could make a main dish salad by serving the beans over lightly dressed butter lettuce & toss a few raviolis in. There are plenty of directions to take this one!
Ingredients
I think this goes without saying, but do your best to seek out really good beans. They should be bright green and have a bit of snap when you bend them. Avoid anything leathery, also avoid beans that are limp, mottled, soft, mushy or mangy.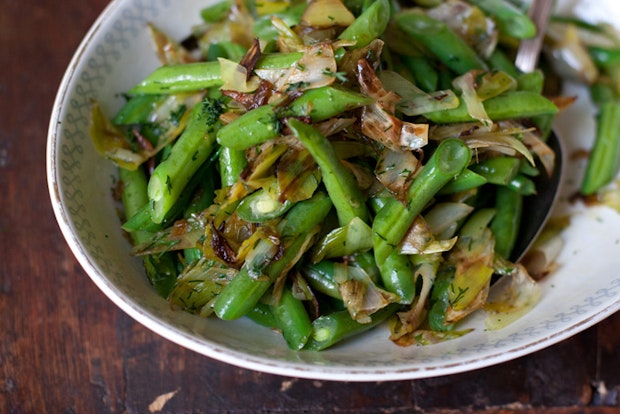 As I note in the recipe down below, this is best made to order, just before serving. I don't like hot green beans after they've been sitting around for long periods of time – they lose vibrancy, and the texture and taste changes as they sit overcooking themselves. That said, there's a way to prep the main components ahead if you're doing them for Thanksgiving.
How to make ahead
You can make this recipe a day ahead of time by cooking the leeks and dill first and setting them aside. Instead of cooking the beans in a skillet, blanch them in a pot of boiling, well-salted water for about a minute. Drain and dunk the beans in a large bowl of ice water to stop the cooking. Drain and set aside until ready to use. Combine the components before serving – you can do it at room temperature, or heated quickly in a skillet or pan before serving.
Continue reading Vibrant Tasty Green Beans on 101 Cookbooks