Delectable chocolate cookies are given a festive kick with the addition of espresso powder and peppermint candy canes. Peppermint Mocha Cookies are the perfect treat for any holiday cookie tray.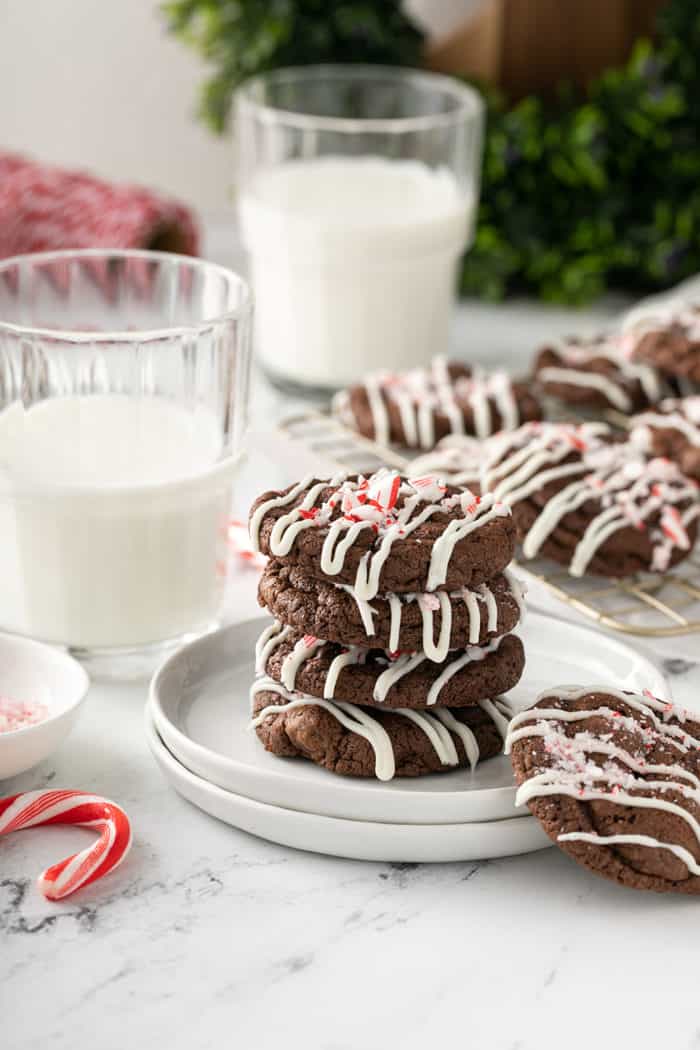 I had a ton of cookie recipes on my Christmas must-make list, and truth be told, some were pretty fancy-schmancy. But I decided that the list simply wasn't going to happen.
That's sort of the theme of the last few years, right?
Instead of stressing out, I'm making a few Christmas cookies that are simple, but absolute crowd-pleasers. Cookies like these Peppermint Mocha Cookies, plus Peanut Butter Blossoms, Rum Balls, and Snowball Cookies – they're simple, they're delicious, and everyone loves them, making them total wins in my book.
I'm most definitely cutting myself a break this year, and if you're in a similar situation, you should too.
(more…)
The post Peppermint Mocha Cookies appeared first on My Baking Addiction.