Almond lovers, this recipe is for you! A perfectly chewy and gooey chocolate chip cookie infused with a double dose of almond flavor, with puddles of melted dark chocolate and a sprinkle of flake sea salt to finish it off right.
As if a classic chocolate chip cookie wasn't good enough, we take it up a notch with almond paste and a healthy glug of amretto liqueur for a wonderfully unique flavor. These aren't your average chocolate chip cookies, that's for sure!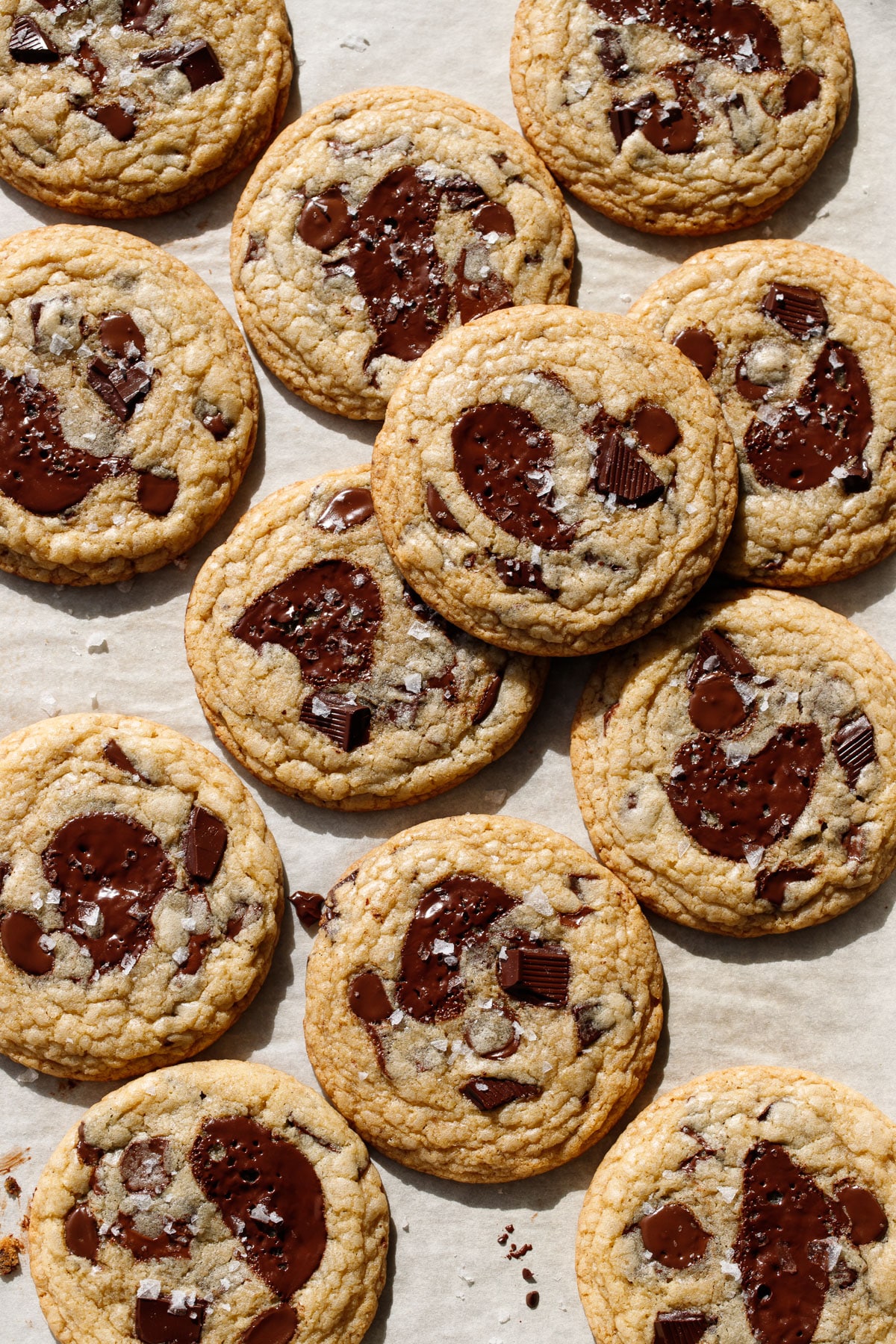 In this episode of boozy baking… we'll infuse a classic chocolate chip cookie with almond paste and a generous glug of amaretto.
What's not to love?
These are larger and thicker than my pistachio dark chocolate chunk cookies, though they might seem similar. I used a large cookie scoop for these babies, a whopping 60g of dough per cookie, which results in a palm-sized treat of epic proportions.