This super moist banana cake is topped with a tangy cream cheese frosting for a dessert or afternoon pick-me-up that's impossible to beat. You'll never believe the secret to this amazing cake: the freezer!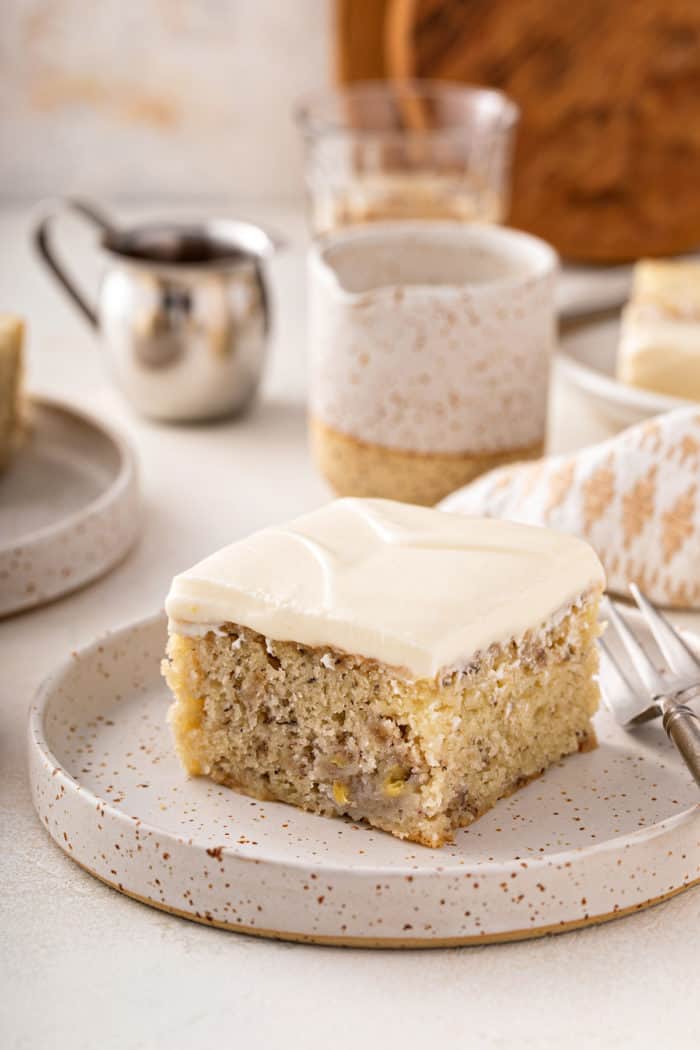 Let me start by saying I hate the word moist. Always have, always will. It's one of those words that makes my nose wrinkle.
However, I must use the word moist throughout this post because, well, there is really no other way for me to describe this banana cake.
I have mentioned before that we have a problem with buying bananas and never eating them in their yellow state.
Instead, I wait until they are a nice shade of rotten before contemplating their fate. Once they hit the stage just before "really probably ought to be thrown away," I start searching.
Most of the time, I'll whip up Dominique Ansel's banana bread or my favorite banana crumb muffins, but occasionally I'll reach deep into the archives and make the best banana cake I've ever had.
(more…)
The post Moist Banana Cake appeared first on My Baking Addiction.