Chocolate Chip Bread Pudding combines rich, eggy custard with buttery croissants and melty chocolate chips for a decadent dessert that will have you coming back for just one more bite.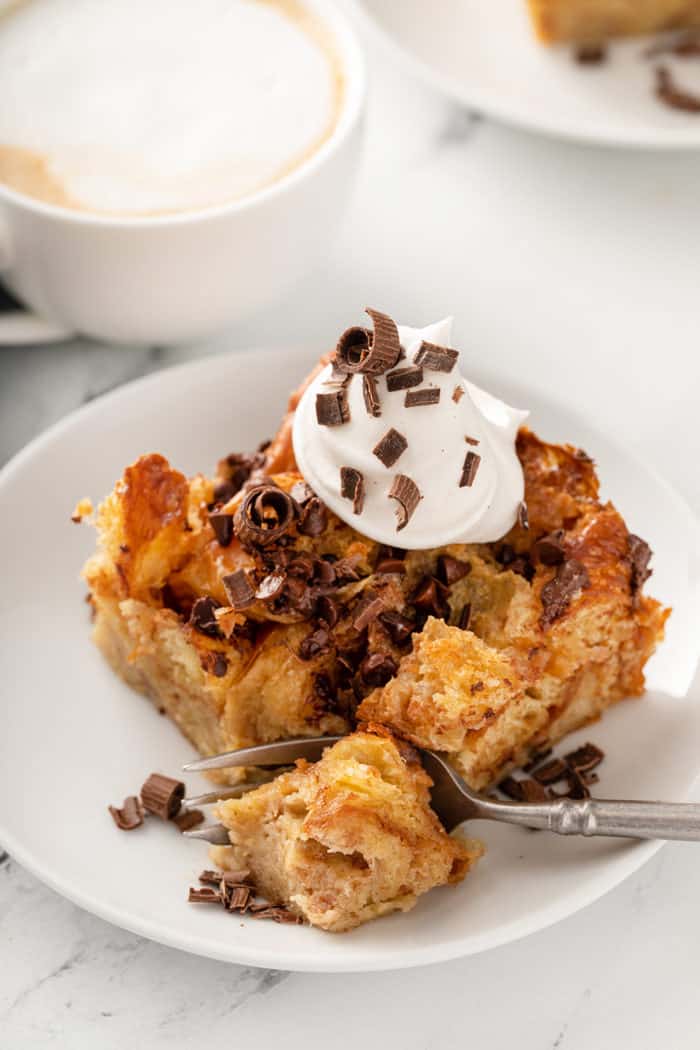 It's probably more than obvious that I bake and cook a lot and I often get asked what I do with all of the recipes that I test.
Most of the time, the goodies head to friends, family, neighbors, and even our chiropractor and Elle's teachers.
Eric doesn't have too much of a sweet tooth for things beyond cereal, chocolate chip cookies or chocolate cheesecake and Elle is pretty picky when it comes to desserts, so we're often left with loads of sweets.
When I was testing this Chocolate Chip Bread Pudding, I had the taste-testers all lined up because I knew I'd be making it several times and assumed that Eric and Elle wouldn't be interested.
I was totally wrong.
They both devoured it thanks to the chocolate chips and crispy, buttery croissant top and it quickly became one of our new favorites!
(more…)
The post Chocolate Chip Bread Pudding appeared first on My Baking Addiction.