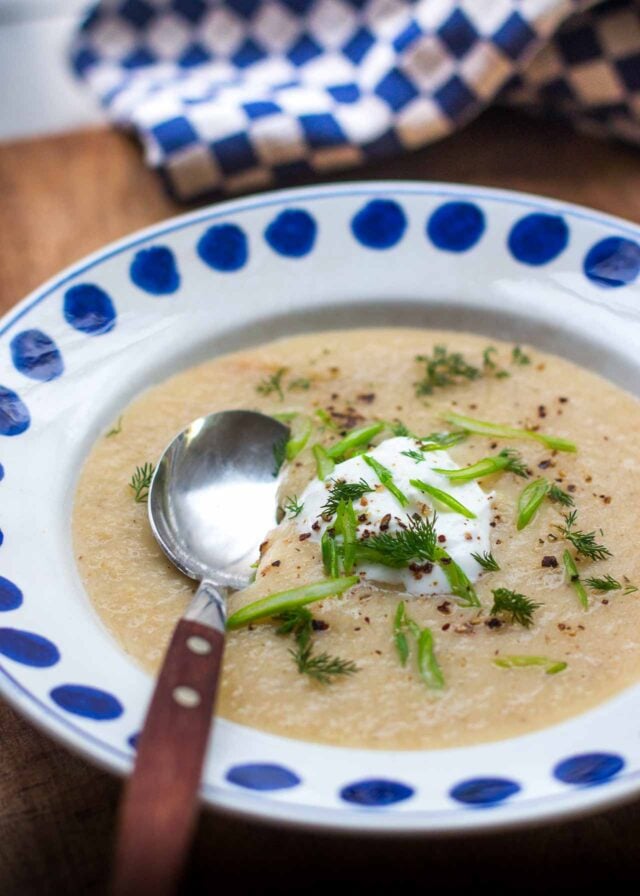 I've always dreamed of writing a soup cookbook. A book of recipes where there's no need to carefully measure or weigh things, variations are not only allowable…but encouraged, and cooking times are not cast-in-stone instructions to be followed like the ten commandments. It's no wonder the French love les soupes so much!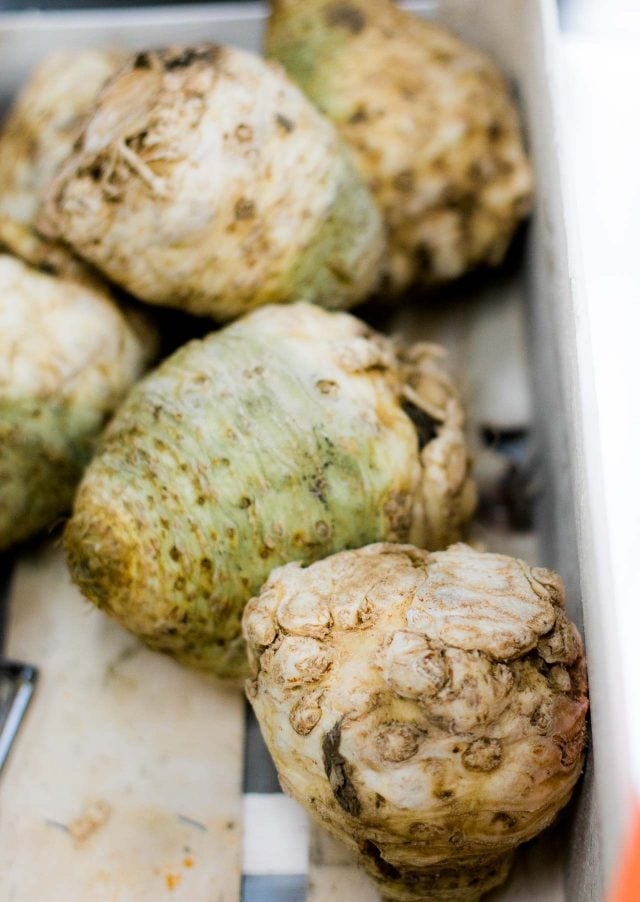 The word "supper" comes from soup, and in parts of France, the verb souper means having dinner, or supper. Being French, there are a multitude of ways to conjugate the verb, such as Nous avons soupé, or We had soup…or We had dinner, and Ils eurent soupé (the passé antérieur), which is even more of a mouthful. I'm not going to try to teach you French verbs, because I have a ways to go before I master them myself (although it's a relief to know that even the French have difficulty with them too.
While French verbs may be a challenge, soup is easy. And the French don't complicate those. Most homemade soups are purées, or véloutés, enriched with cream, so they're velvety. (See? French isn't that hard to understand…)
In addition, soup recipes can be successfully multiplied or divided, and made in advance and frozen. They're also not that finicky; if someone adds an extra bit of leeks, or an additional clove of garlic, to the pot, the world won't open and swallow us all up and life as we know it won't end. What's not to like about that? It's certainly something worth writing about.
However, the soup cookbook likely won't happen. Still, that's not going to stop me from making soup, which, aside from clutching our hot water bottles, Parisians use to keep warm during the winter by eating lots and lots of hot soup.
Continue Reading
Celery Root Soup
...