Pistachio Pudding Cake is a simple bundt cake to make any time of year. Made with a cake mix and pistachio pudding mix, this cake can be topped with a simple glaze or any number of frostings for a delicious crowd-pleasing dessert.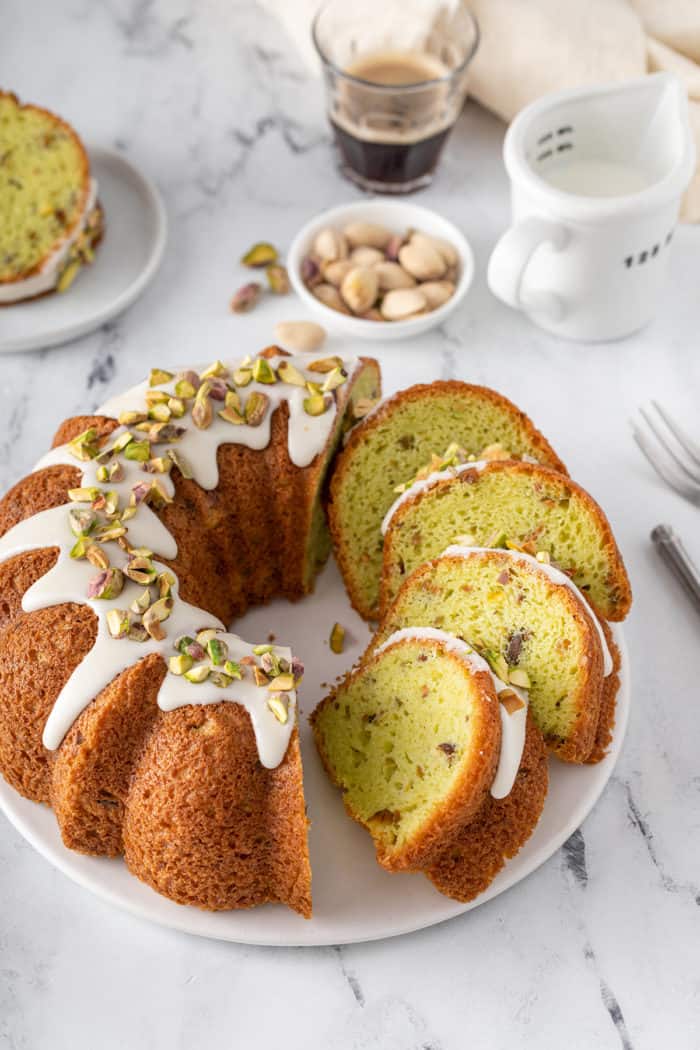 St. Patrick's Day is one of those strange holidays that always sneaks up on me.
Even though I've been blogging for well over a decade at this point, I still get to the beginning of March before I remember that readers are going to be looking for St. Patrick's Day recipes.
Once I finally remember that it's around the corner, I usually try to put something together for you guys. Some years it's savory recipes like Irish Soda Bread, while other years it's desserts using Irish cream, such as Baileys Cheesecake.
This year, I decided to lean into the green theme with this super easy pistachio bundt cake.
(more…)
The post Pistachio Pudding Cake appeared first on My Baking Addiction.