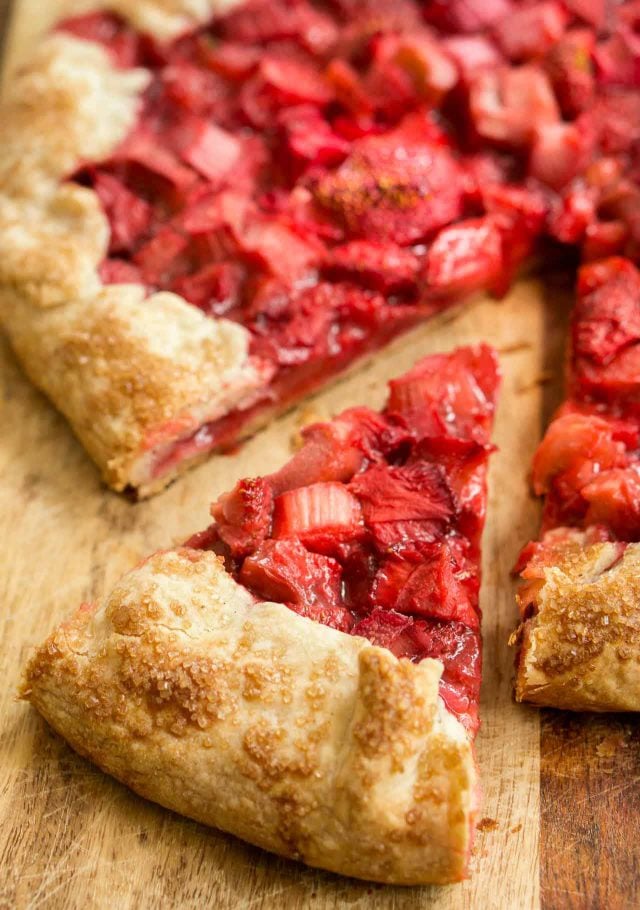 There's a certain ease and simplicity to free-form tarts like this. Sometimes they're called a crostata, sometimes a galette. You can call it whatever you want, but I call it a fast way to use great fruit when it's in season, without a lot of fuss.
At the beginning of summer, when rhubarb is still lingering around, and strawberries are elbowing their way forward, it's a good thing the two go so well together. And I'm happy to help them hook up.
Continue Reading Strawberry Rhubarb Tart...