These blueberry crumb muffins are the ultimate breakfast or snack with a cup of coffee. Bursting with fresh blueberries and topped with cinnamon crumbs, these tender muffins are a bakery-worthy treat.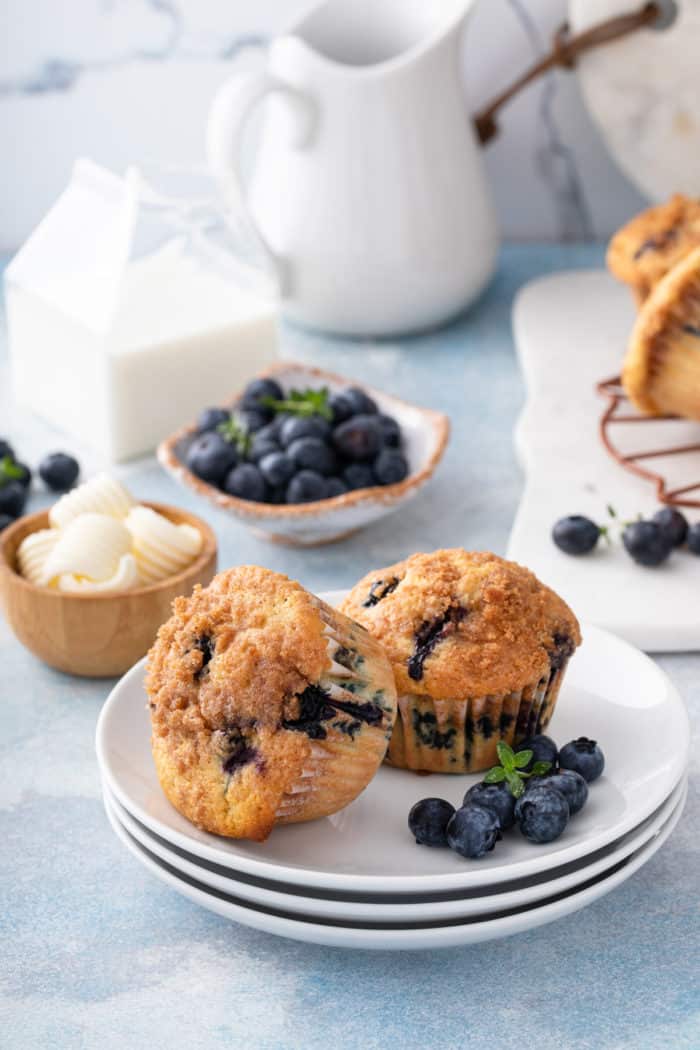 This post contains affiliate links.
There is nothing better than enjoying a slow morning after getting Elle off to school.
Once she's at out the door, it's time to pour a cup of coffee (or maybe make myself a vanilla chai latte) and give myself a few minutes to scroll through social media while sipping on my drink at a leisurely pace.
The only thing that makes this better is when I have a baked good to snack on.
I don't care what time of year it is, there is never a wrong time to enjoy a blueberry crumb muffin. These are some of my favorites to enjoy on my slow fall mornings right now!
(more…)
The post Blueberry Crumb Muffins appeared first on My Baking Addiction.