Chocolate and orange together in one mouthwatering muffin! Studded with dark chocolate chunks and piled high with a crunchy chocolate streusel topping, these muffins are, simply put, showstoppers.
These orange-scented muffins are studded with dark chocolate chunks and topped with a sweet and salty cocoa streusel that bakes up delightfully crisp and crunchy, providing the perfect textural contrast to the lusciously soft and moist interior.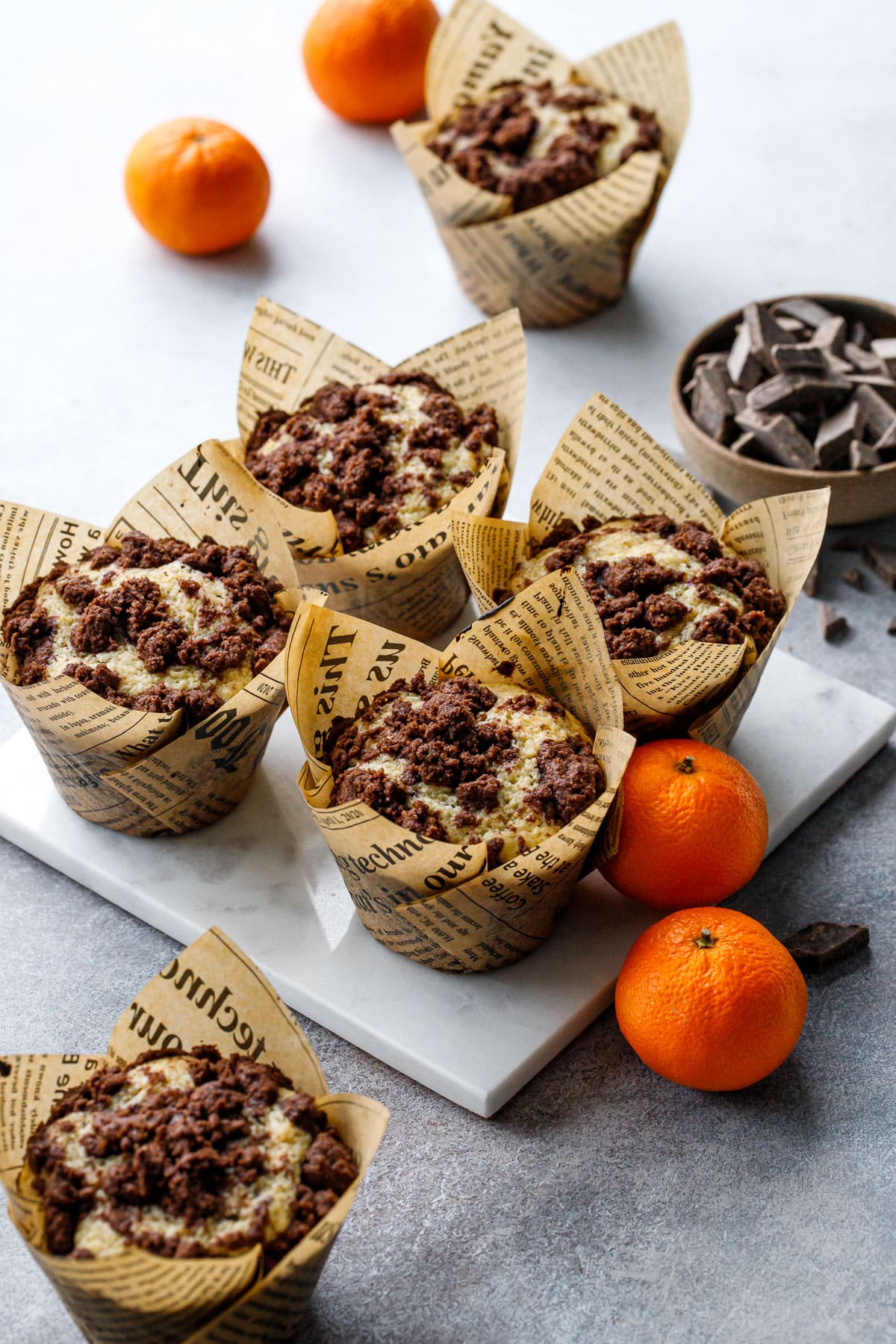 Ever wonder about the evolution of a recipe?
In this case, I actually set out to make craquelin-topped muffins, where I placed a disc of craquelin on top of the unbaked muffin batter, hoping it'd rise and crackle like a cream puff.
My first test came out surprisingly well (I was shocked, actually), but subsequent batches were not quite so aesthetically pleasing. Ultimately I nixed the idea (brilliant as it may be) just because the results were so inconsistent.
But I loved the taste and texture of the crispy craquelin on top of the softer muffin base—the rich chocolate flavor and punch of salt was the perfect contrast to the tender orange muffin. I didn't want to lose that, so I decided to replace the craquelin with a chocolate streusel topping instead to achieve the same textural contrast but hopefully with more consistent results.
I quickly realized that a chocolate streusel is nearly identical to the components of chocolate craquelin—flour, brown sugar, cocoa powder, butter and salt—just with slightly more flour and crumbled instead of rolled into disks. So really, I didn't have to sacrifice anything in the end!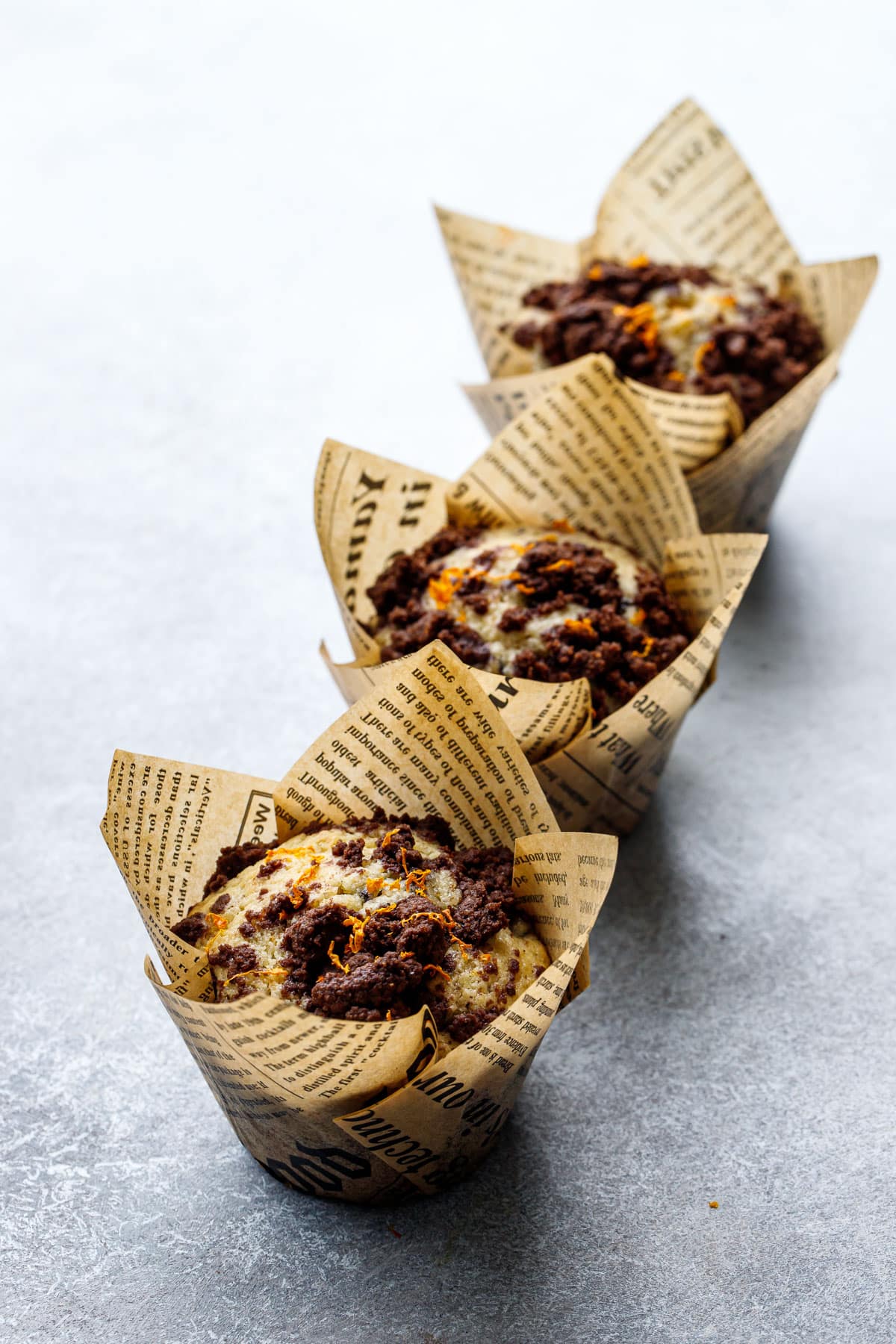 I tested chocolate streusels with both melted and cold butter, and ultimately decided on the cold butter version as I found it to be crunchier and less prone to sinking than the melted version. It comes together somewhat like a pie dough, although you want to keep working it and rubbing the butter into the flour and sugar mixture until it comes together into a dry dough; you won't have visible chunks of butter like with pie dough.
The crunchy muffin tops are arguably the best part of any muffin, doubly so for this version with its crunchy, salty chocolate streusel topping. That said, you can skip the streusel if you really want to; instead, sprinkle the tops with granulated sugar and add few chunks of chocolate to finish them off.