Homemade watermelon lemonade is one of the most refreshing summer drinks you could make! This sweet-tart lemonade is bursting with the flavor of fresh watermelon. Serve it as-is or dress it up with vodka or gin for a simple cocktail.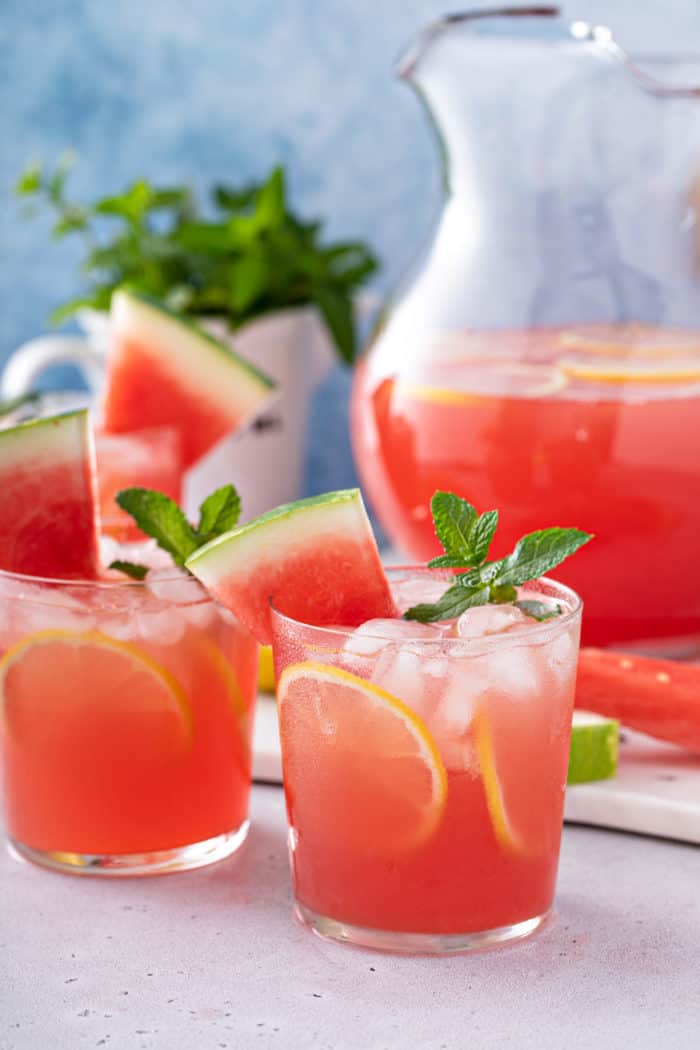 This post contains affiliate links.
If your weather is at all like ours here in Ohio, I'm going to bet that you're on the hunt for super refreshing drinks to help you beat the summer heat.
Last year, I was pretty obsessed with my homemade strawberry lemonade – so much so that I purchased an electric juicer – which by the way also comes in pretty handy for my delicious lemon bars!
Although we're still huge fans of the strawberry lemonade, this year, we're all about watermelon lemonade!
It's sweet, tart, super refreshing, and the perfect way to use our favorite summer fruit!
(more…)
The post Watermelon Lemonade appeared first on My Baking Addiction.