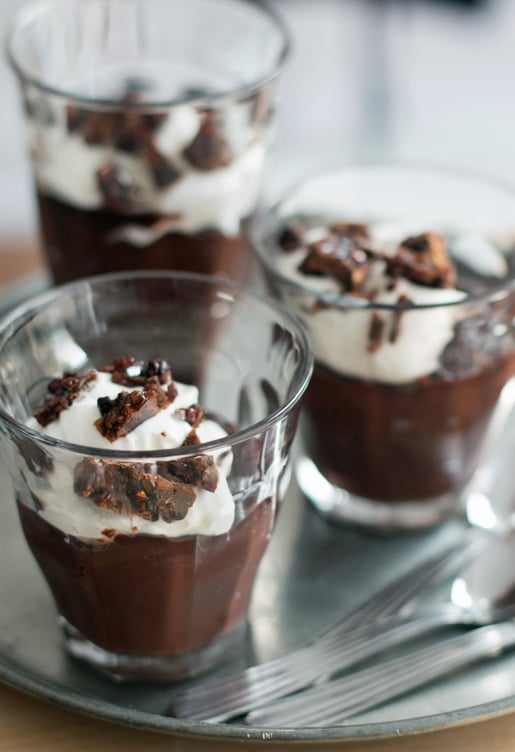 I've been a bit out of sorts recently, getting a little buried under things that are less-fun than cooking and baking. Fortunately, I gotta eat. And I also have to have chocolate, frequently. (As in, daily.) Otherwise I turn into some kind of crazed person. It's a little strange, but I guess there are odder things to be addicted to. But if I don't have a tablet of chocolate in my kitchen (or living room, or bed room, or…), I go a little mental and find myself wandering around wherever I am, searching for a bar to break the end off of and nibble on.
Which is why unsweetened chocolate is so vexing. While it's great for baking, and giving things like chocolate pudding an especially intense bitter chocolate flavor, it's hard to keep my hands off the little chunks when I can chopping it up for a recipe.
Continue Reading Double Chocolate Pudding with Caramelized Cocoa Nibs...