Strawberry pretzel salad is a vintage classic. This jello salad features a buttery pretzel crust, tangy cream cheese filling, and a sweet strawberry topping.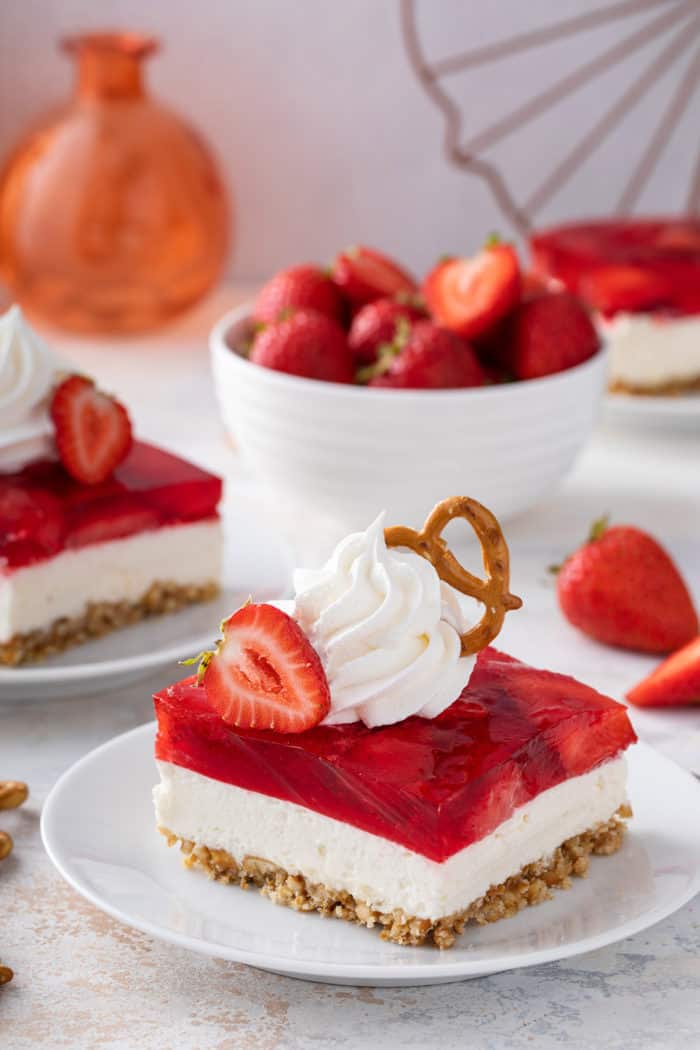 Let me start out this post for Strawberry Pretzel Salad by saying I know this is not a salad. But it's been a midwest staple dessert for as long as I can remember.
I fondly remember making this with my Nana for all types of occasions. I have lost my Nana's exact recipe, but recreated it using the same ingredients from her classic sweet-and-salty dessert.
A buttery, salty pretzel crust layered with a no-bake style cheesecake filling and topped with Jell-o and strawberries. As you can imagine, this strawberry pretzel salad speaks to my cheesecake-loving heart.
(more…)
The post Strawberry Pretzel Salad appeared first on My Baking Addiction.