This lightened-up tuna casserole recipe is tossed with a creamy garlic-herb sauce, lots of veggies, tender egg noodles and a crispy Panko topping.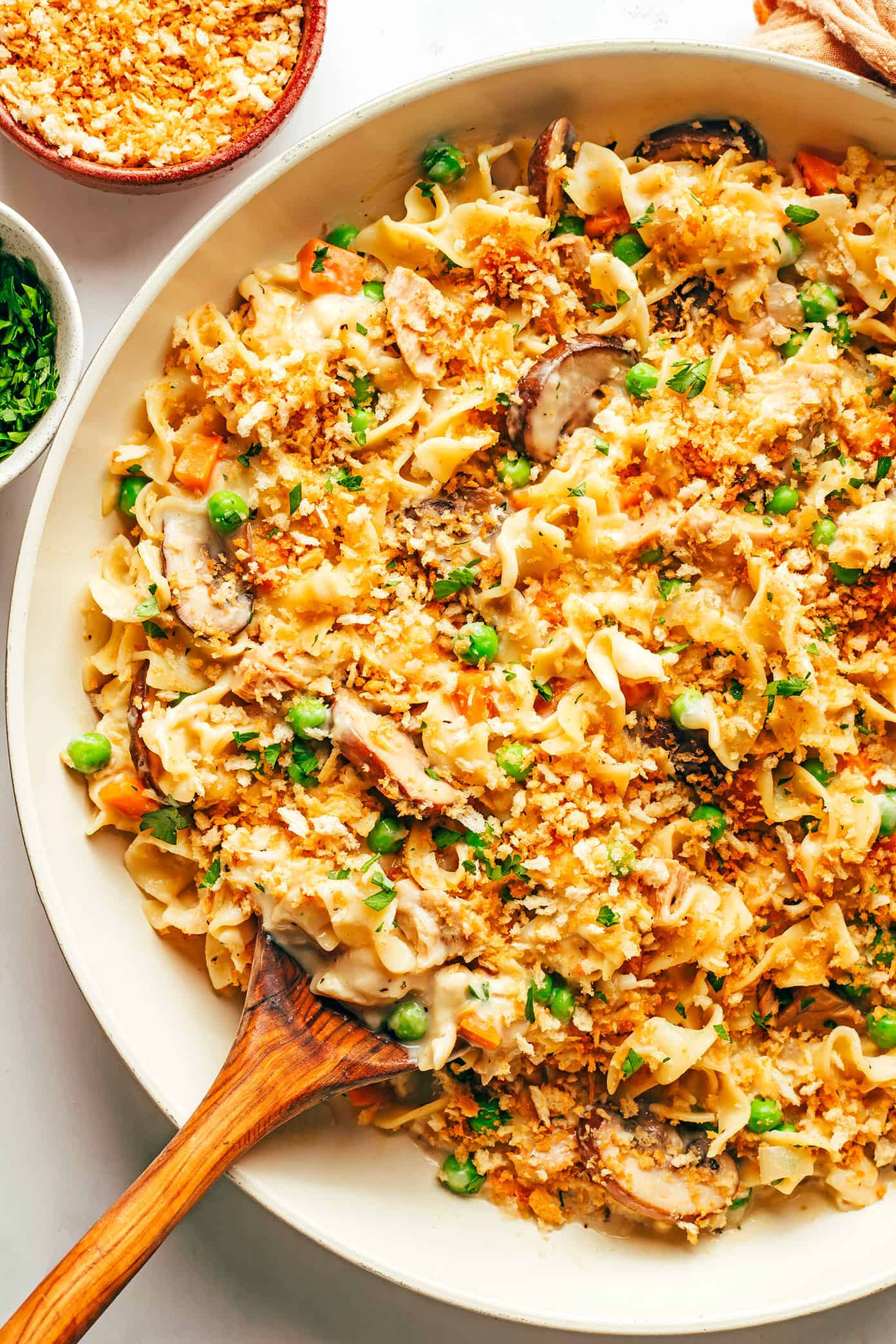 Raise your hand if you grew up eating tuna casserole! ♡
This was one of our family's favorite weeknight dinners growing up, and still continues to be one of those recipes I love turning to this time of year when we're craving some warm and cozy casserole comfort food. (Forever and always a Midwesterner at heart, right?)
Three decades ago, we always used to make tuna noodle casserole from a box or with the help of some canned cream of mushroom soup. But it's actually incredibly simple to make homemade tuna casserole completely from scratch, which gives us the chance to also toss in lots of fresh veggies and lighten up the creamy sauce a bit. If needed, you can also easily adapt this recipe to be gluten-free too.
I will say that prefer to just serve this pasta "casserole" straight out of the pan nowadays, topped with a generous sprinkling of toasted Panko breadcrumbs, rather than baked the traditional extra 20 minutes in the oven. (Why overcook the pasta when it can be served perfectly al dente with with a melty cheddar cream sauce?) And while I made this batch with the traditional mushrooms, carrots and peas, this recipe would welcome just about any leftover veggies that you happen to have sitting in your crisper drawer.
Let's make some modern tuna casserole!