If you love salty-sweet desserts, these blondies are for you! These Salted Caramel Blondies are packed with sweet caramel bits, chocolate chips, and – as an added surprise – salty pretzel pieces.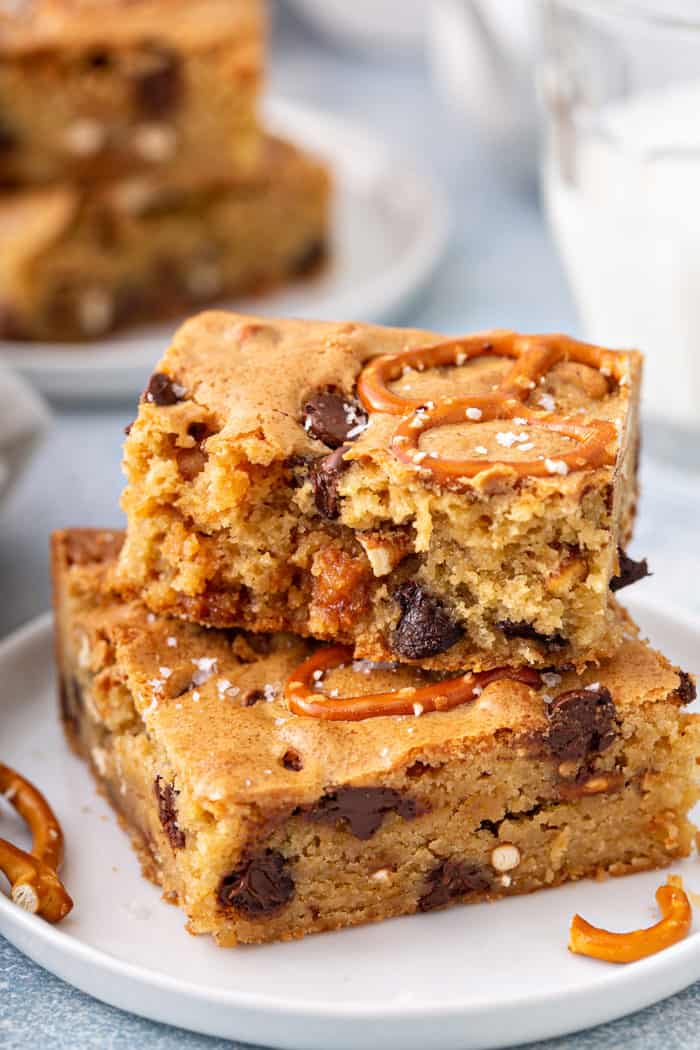 We've been blessed with really great weather here in Ohio for the past couple of weeks, which has been an awesome start to summer break and enabled us to hang out at the pool almost every day.
However, in recent days we've been seeing a ton of rain which has kept us indoors watching funny YouTube videos, crafting and of course – baking up some delicious treats like these sweet and salty Salted Caramel Blondies with yummy bites of pretzels!
(more…)
The post Salted Caramel Blondies with Pretzels appeared first on My Baking Addiction.