Homemade Lemon Bars are the quintessential dessert for lemon lovers! You'll love the shortbread crust and the tangy lemon filling of these classic lemon squares.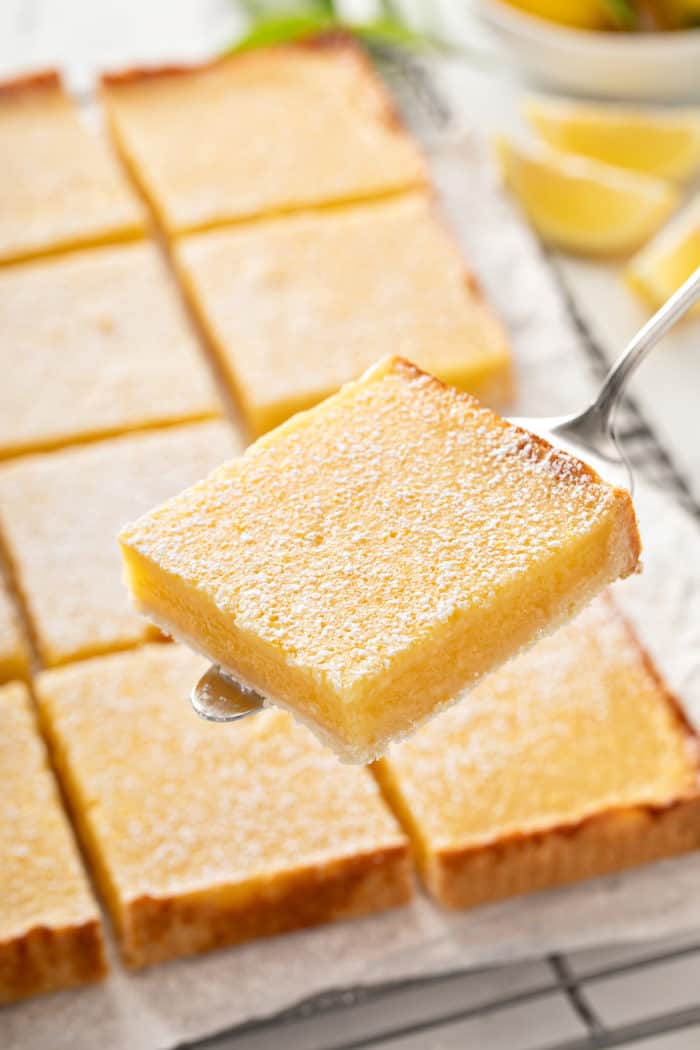 This post contains affiliate links.
It's finally starting to feel like summer here in Ohio, which typically means two things: The pool is officially open for the season, and you can find me in the kitchen whipping up all of my favorite summer desserts like strawberry tart, s'mores pie, and these lemon bars.
Not all of the recipes here on My Baking Addiction immediately become a household favorite, but this lemon bar recipe has been one of my go-to summer desserts for over 10 years!
The buttery crust, tart lemon filling and sweet sugar dusting is a match made in summer dessert heaven. Serve them chilled for the perfect ending to any summer meal!
(more…)
The post Homemade Lemon Bars appeared first on My Baking Addiction.