Classic shortbread gets a peppermint (bark) twist with a drizzle of white and dark chocolate and a flurry of crushed candy cane bits for a festive treat Santa is sure to love!
As far as holiday cookies go, shortbread is a classic for a good reason: it's ridiculously easy to prepare and delicious to boot. But shortbread combined with peppermint bark (another holiday classic)? That's one marvelous holiday mashup.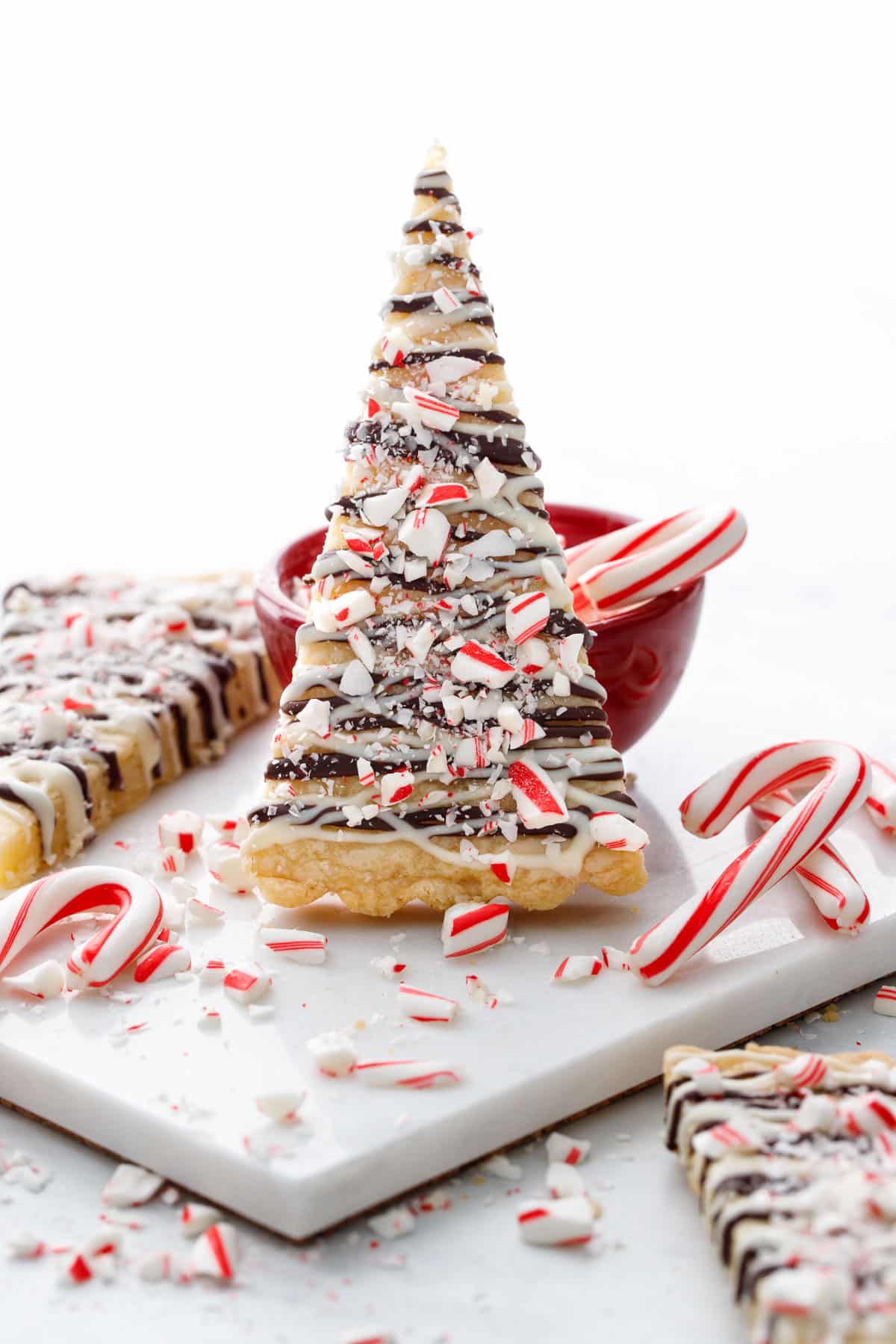 I actually started this recipe last year, but didn't have time to make it perfect and posted before Christmas. While my concept was solid (combining buttery shortbread cookies with peppermint bark is a stellar combination), the final execution left much to be desired.
My first attempt was downright messy (to say the least).
If you've made shortbread before you know that cutting the cookies while warm is absolutely necessary if you want clean cuts, as opposed to a crumbly mess if you try and cut into cooled cookies.
But I wanted to top the cookies with peppermint bark, which meant adding two layers of tempered chocolate to the tops of cooled cookies (cooled so the chocolate would actually set); additionally, the chocolate could not be added to already cut cookies otherwise it'd just flow into the cracks and glue the cut cookies together.
What I ended up with was sure delicious, but uglier than a Christmas sweater, with the shortbread crumbling to bits underneath the layer of snappy chocolate on top when I went to cut it. And I know, taste is the most important thing, obviously, but it wasn't just about appearances: the crumbly mess-of-a-cookie was equally hard to handle and just not practical, no matter how good it tasted.
At this point it was two days before Christmas and really too late to post any new holiday cookie recipes anyway, let alone re-test this recipe to get it just right, so I jotted down a few notes and stuck a bookmark in my recipe notebook with the intention to revisit this recipe next year.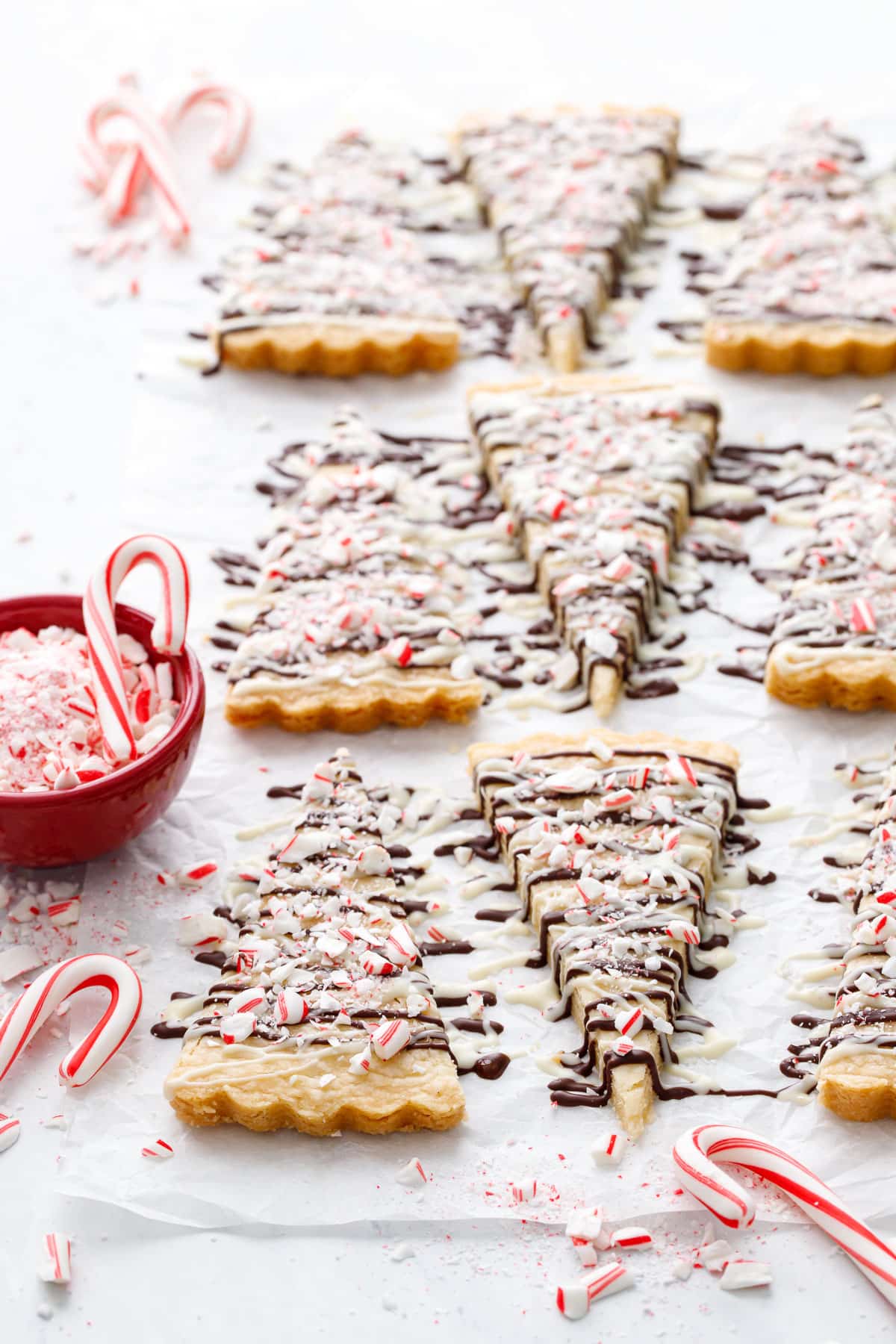 Fast forward to this December… and we've finally brought the execution up to bar with the concept.
In short(bread, lol), it's all about the drizzle!
Drizzling the chocolate on top of the cookies, rather than spreading on a solid layer, allowed me to cut the cookies while they were still warm, then add the chocolate and candy cane once they'd cooled, solving the execution problem entirely.