This Guinness Beef Stew recipe is full of tender beef, hearty veggies, and a rich tomato stout broth. Stovetop, Instant Pot and Crock-Pot options included!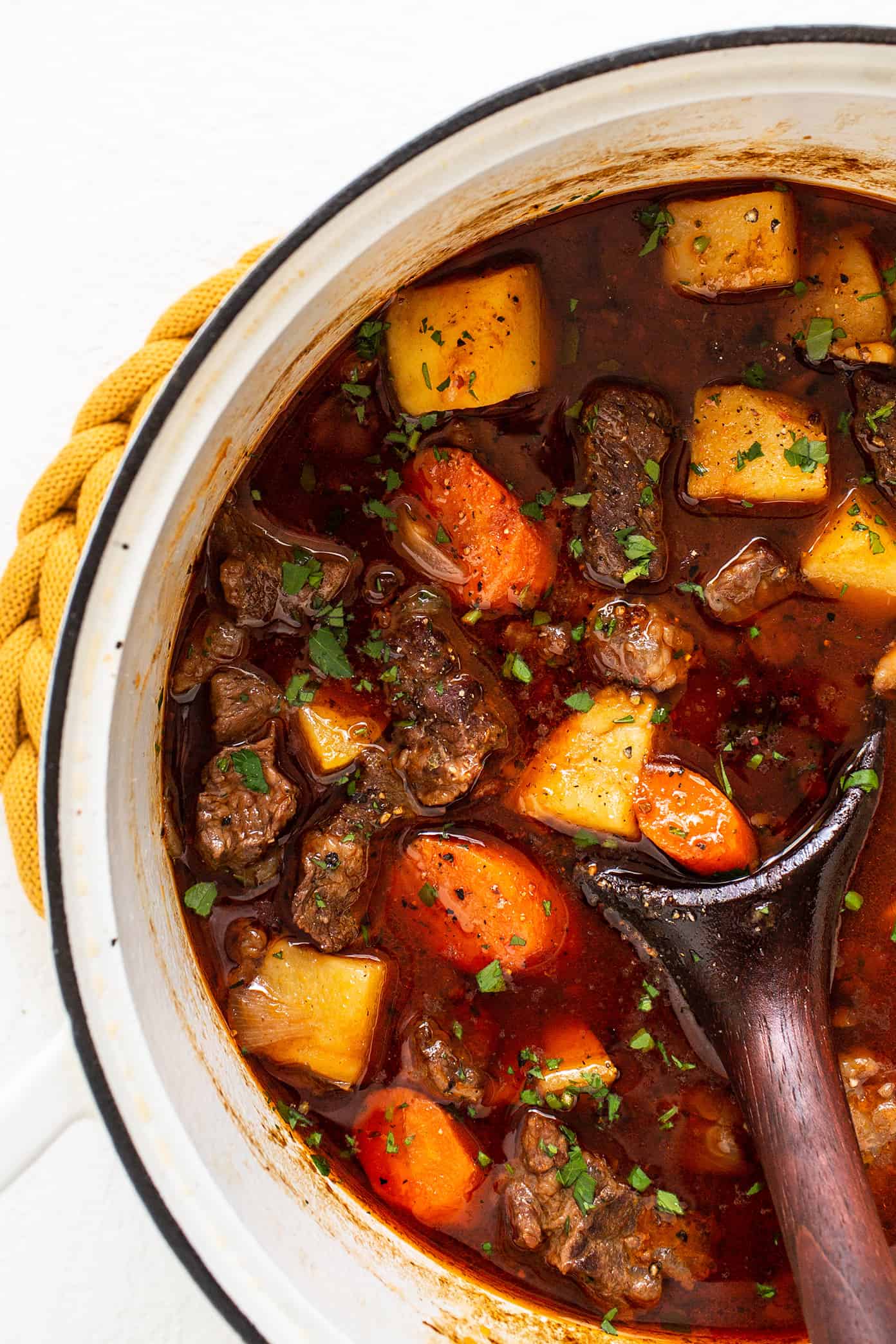 Happy St. Patrick's Day! ♡
If you're looking for a cozy Irish-inspired stew to celebrate today, this Guinness Beef Stew is always a winner. The classic trio of beef, potatoes and veggies is simmered low and slow with a richly-seasoned Guinness broth until every bite is melt-in-your-mouth tender (and your home smells amazing). And when served up with some good crusty bread or ladled over a bowl of noodles, this Guinness beef stew is the coziest comfort food through and through.
I thought I'd bump this recipe back to the top of the site today since I recently added in some updates (per your requests) with instructions for how to make this beef stew either on the stovetop or in the Instant Pot or Crock-Pot. And I've also added in a few fun new options for how to customize the stew to your liking.
So if you're looking for a cozy beef stew recipe to make tonight — or any night of year year — grab a Guinness and let's make some beef stew!