A perfect blend of fresh fruit combines with strawberry jam and orange juice to create a deliciously sweet and summery fruit salsa.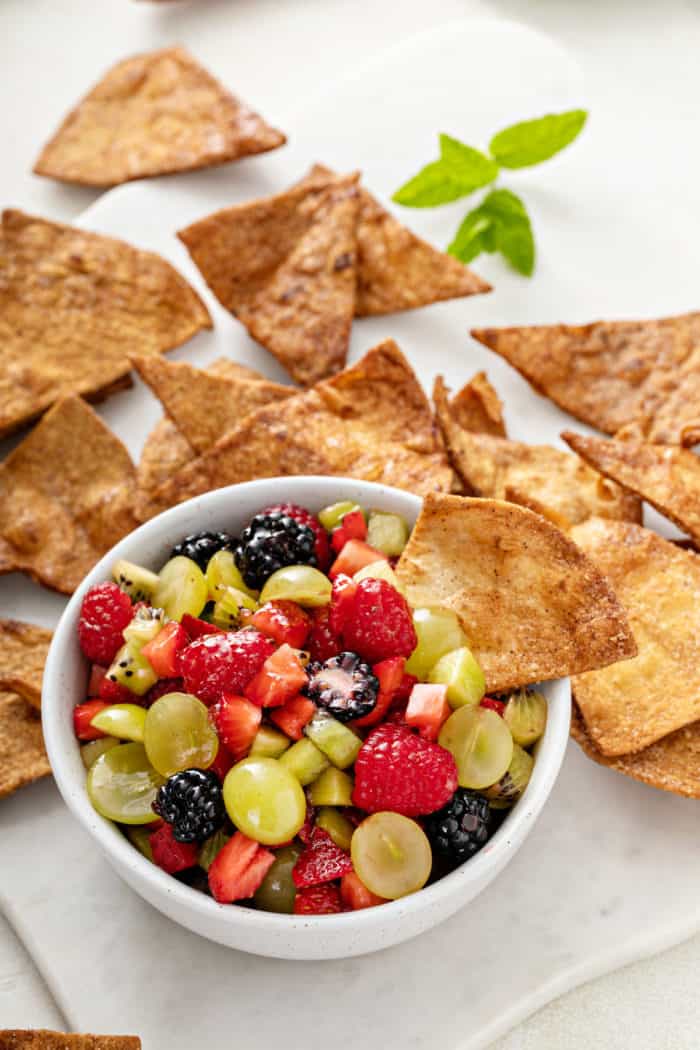 If there's one thing about me that's constant all summer long, it's that I am going to overbuy fruit every single time I pass our local farm stand or even venture into the grocery store. 
From ripe summer berries, peaches, nectarines and grapes, our fruit bowl and fridge are loaded all summer. 
But sometimes we end up with a little more than we eat. 
Although we love using extra fruit in smoothies, yogurt parfaits, and homemade fruit sauces, we also love whipping up a batch of fruit salsa.
It's super sweet, fresh, and loaded with delicious summer flavors. Serve it up with ice cream, yogurt, on shortcake with whipped cream, or with cinnamon tortilla chips. 
(more…)
The post Fruit Salsa appeared first on My Baking Addiction.