If you've gotten a response via email from someone else, it may have been from Emily, who has been helping me keep up with things on the blog, including all the newfangled tech stuff that eludes me. Emily is married, with children, and lives in Paris. Because I get a number of requests about kid-friendly activities in Paris, I asked her to offer up with her 10 favorite things to do with kids in Paris, including bonus tips on dining out with the little ones.
-David
---
10 Fun Things to Do with Kids in Paris 
With an 11-year-old daughter and a new 6-month-old son, I was worried that I would have a hard time finding activities to suit the whole family.  Happily, while Parisiens have a reputation for indifference, they delight in babies. French people (almost) universally love babies, so they are welcome nearly everywhere in Paris. Below is a list of activities that we have enjoyed recently together as a family, and I hope you will enjoy them too.  
(Words to the wise: While Paris is baby-friendly, the city streets, sidewalks, and compact cafés aren't always stroller friendly. When in doubt, check the website or call before you go.)
1. Jardin du Luxembourg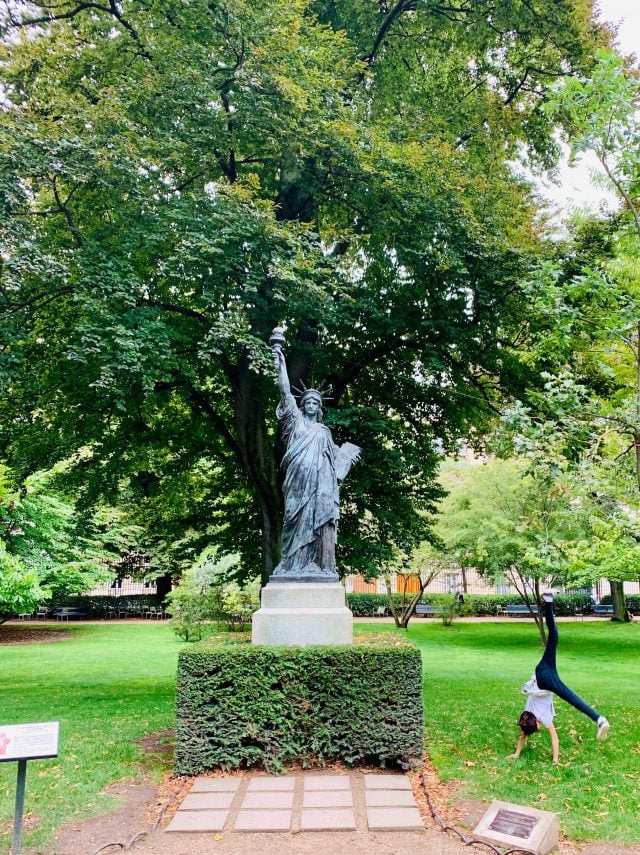 The Jardin du Luxembourg is a treasure, with so many things to discover.  At first glance there is the obvious: a newly renovated playground, swings, a carousel and the round pond where you can rent a classic model sailboat.  If you look a little closer you will find a theatre with a daily puppet show, balloon sellers, a fairy floss stand, pony rides and a place to feed ducks in the shade at La Fontaine Médicis. There are hidden beehives (the honey is exclusively sold one day per year), a pétanque terrain where you can watch older men battle it out daily and even a miniature statue of Liberty hidden in the greenery. You can also enjoy lunch outside while the kids explore at La Table du Luxembourg.
Continue Reading 10 Things to Do With Kids in Paris...