This French Onion Dip recipe is easy to make, lightened up a bit, and irresistibly delicious!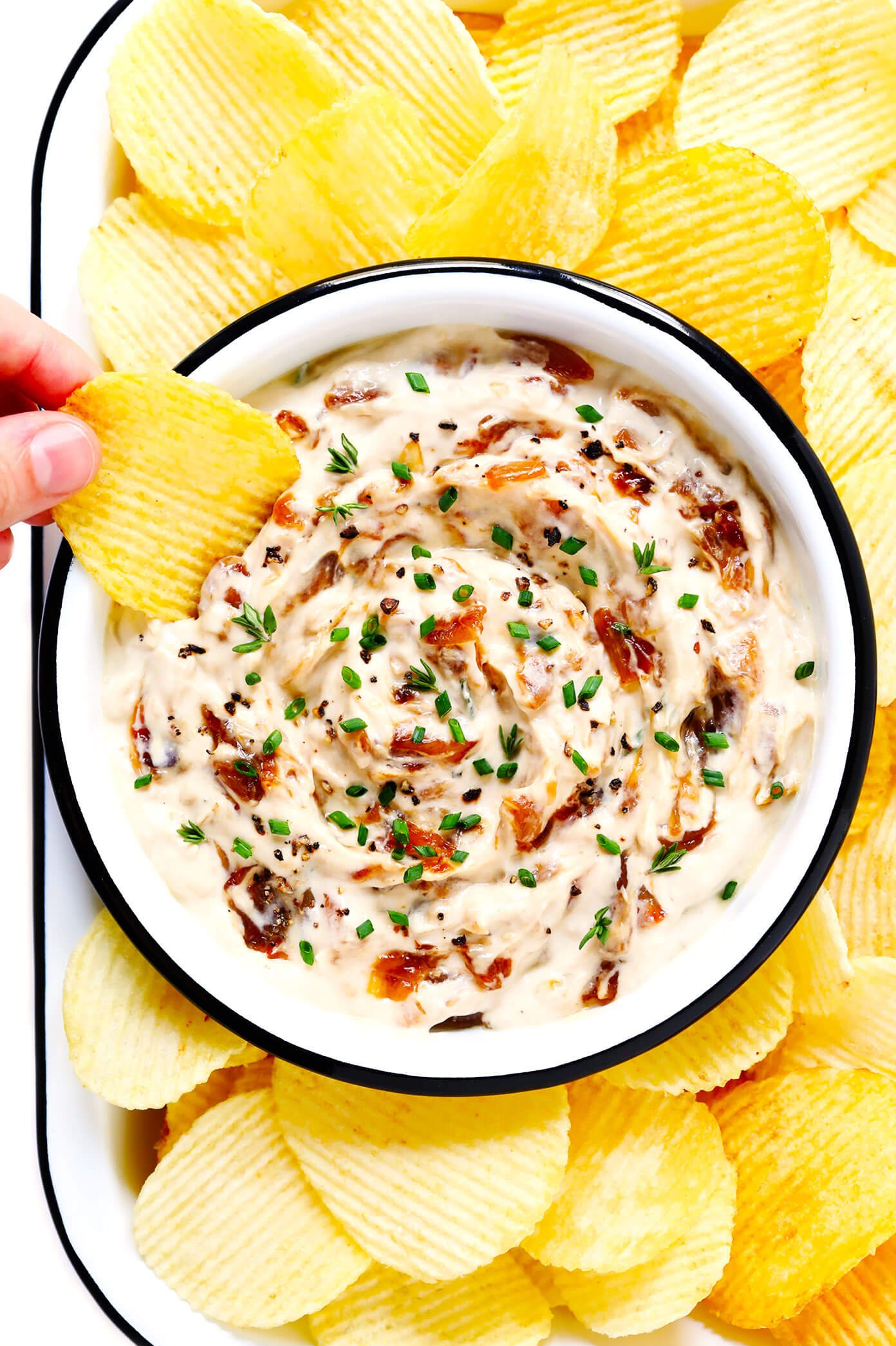 Fellow dip lovers!  Do you have a stellar French onion dip recipe in your back pocket?!
If not, bookmark this one! ♡
It has been my go-to French onion dip recipe for years and years.  And, I would note, has a 100% success rate of disappearing instantly anytime I bring it to a party.  People absolutely love this stuff.  And I'm a big fan because it's easy to make (you just need to budget in time to caramelize those onions), made completely from scratch (so long, retro onion soup packets with a million processed ingredients), and also lightened up a bit (yet still full of bold savory flavors).
Feel free to serve it up with chips, veggies, bread, fries, crackers, or any other dippers that sound good.  And hey — if you feel like making a double batch while you're at it — I can vouch that French onion dip also tastes great as a spread on burgers and flatbreads, dolloped onto grilled chicken or a bowl of chili, or even stirred into mashed potatoes or scrambled eggs.  So many reasons to make this dip!
Let's do it.