Crispy pan-fried chicken tenders coated with crunchy panko breadcrumbs and sesame seeds; they're perfect dipped in a tangy sriracha mayo or sliced and served atop a crisp romaine salad.
This easy dinner recipe is a sure crowd pleaser for adults and kids alike: with a coating of panko breadcrumbs and both black and white sesame seeds that is then pan-fried to crispy perfection.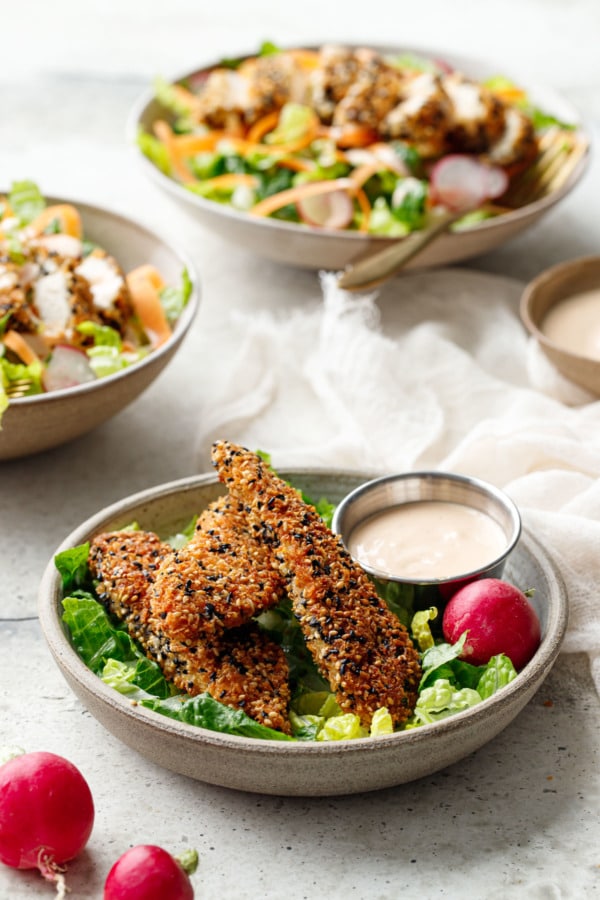 What's for dinner?
Are you sick of that question yet?
Sometimes it feels like life is an endless cycle of figuring out what to cook for dinner, actually cooking it, cleaning up, then starting all over again.
Not to mention when you think a recipe is going to be easy and it turns into a 3-hour ordeal that's mediocre at best (honestly if I'm going to cook for 3 hours straight the results better be phenomenal).
This isn't one of those recipes, I promise. It really is quick. I clocked it at 45 minutes even though it's probably less than that, but if there's anything I hate it's recipes that exclude the prep and cleanup in their staunch claims of "30 minutes or less!"
So, there you have one day's dinner solved. It's a start, right?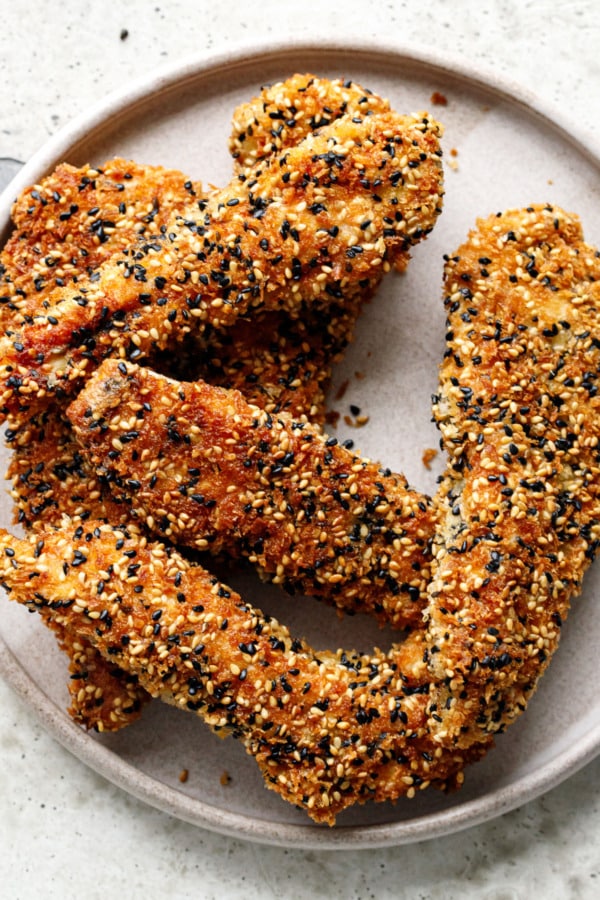 This recipe is based on our sesame-crusted tofu recipe, which is one of our personal favorites (not to mention our all-time favorite way to prepare tofu). For those who cry 'ew texture' when it comes to tofu, giving it a miraculously crispy coating is a surefire way to make it enjoyable for everyone.
We love that tofu recipe so much, I wanted to see if the same idea could be applied to chicken too (spoiler alert: it can).