You can make this. I promise. Even if you don't think you're much of a baker. It's a golden crusted focaccia draped with whisper thin rounds of Meyer lemon, studded with black olives, and a showered with sliced almonds. The dough is herb-flecked with a generous boost of hemp seeds, and a percentage of rye flour if you happen to have some on hand. It's the same one I posted to my Instagram feed, and It's the one focaccia recipe you need!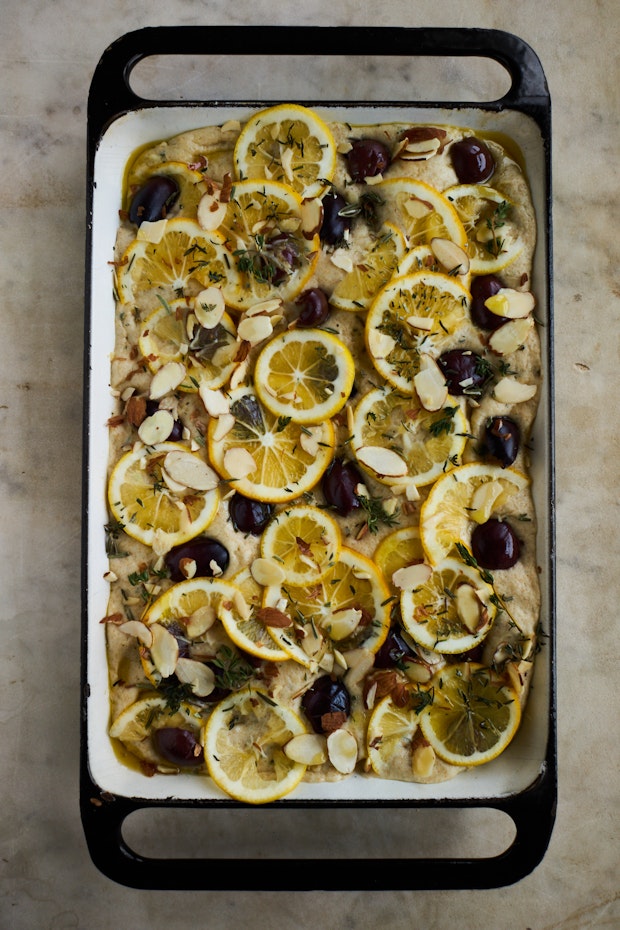 The Pre-bake:
The shot above is what the focaccia looks like prior to baking. I used an enameled cast-iron baking pan, but(!) you can absolutely make the focaccia free-form (just shape it on a standard baking sheet). A third option is a cast iron skillet. I baked the last version I did in a 9-inch cast iron skillet. Experiment and have fun with it!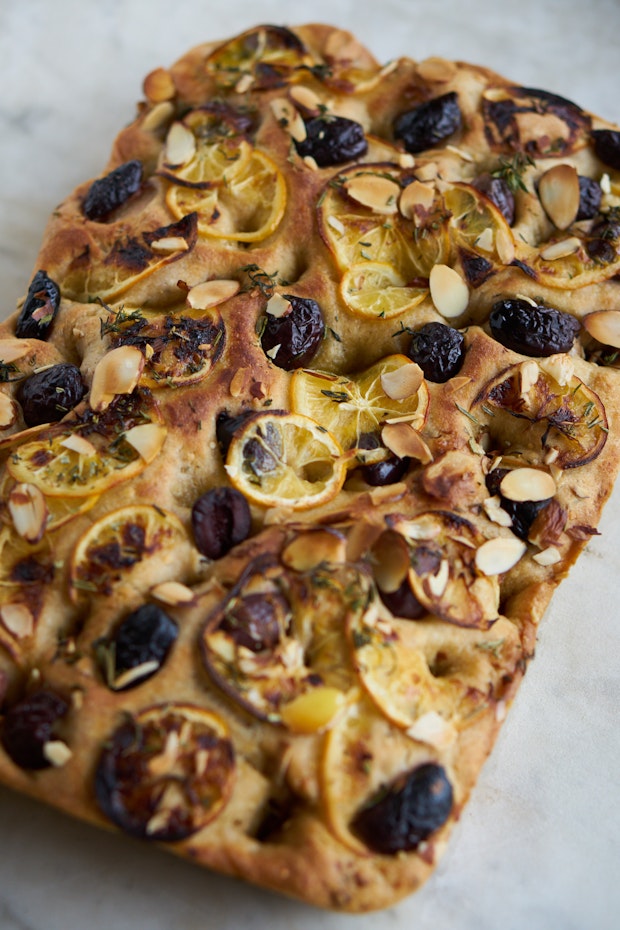 Focaccia Inspiration
I've been on a bit of a focaccia bender lately after making Nigel Slater's Cranberry Focaccia for New Years Eve (from The Christmas Chronicles). I forgot how simple and satisfying it is to make, and all the different ways you can top it based on what you have around the kitchen. You can adapt the recipe with all sorts of alternate toppings! Have fun experimenting.

Choosing the Correct Yeast:
This recipe calls for instant yeast, and I'm including a shot of the exact yeast I used for reference below. You can add it directly to the dough. Different than active dry yeast.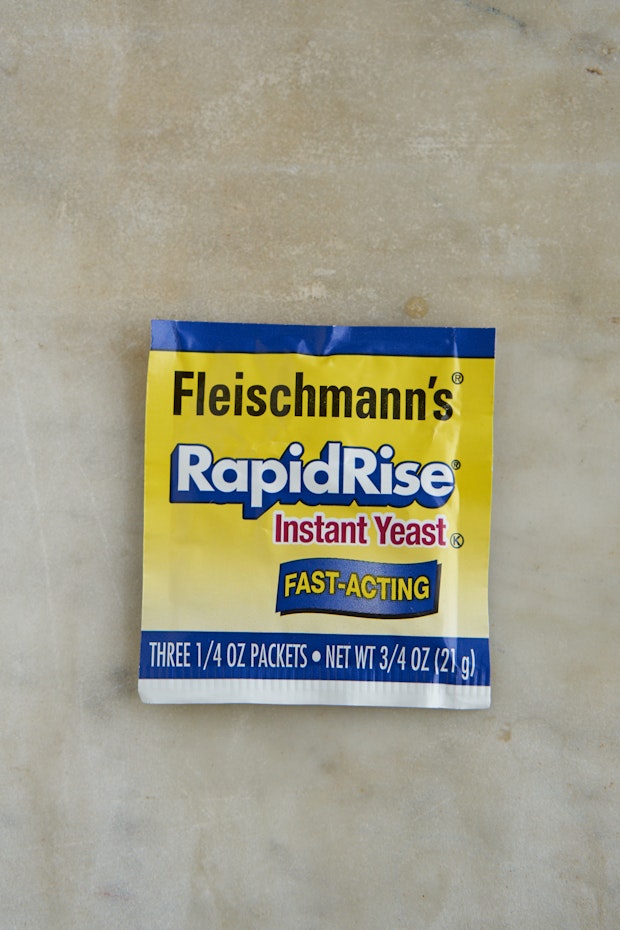 If you make this, or a riff on it, tag me on Instagram (heidijswanson) so I can see :)!
Continue reading Meyer Lemon Focaccia on 101 Cookbooks