This DIY taco seasoning recipe is quick and easy to whip up, and works great as a seasoning on everything from tacos to veggies, meat, seafood, rice, beans, soups, salads and more.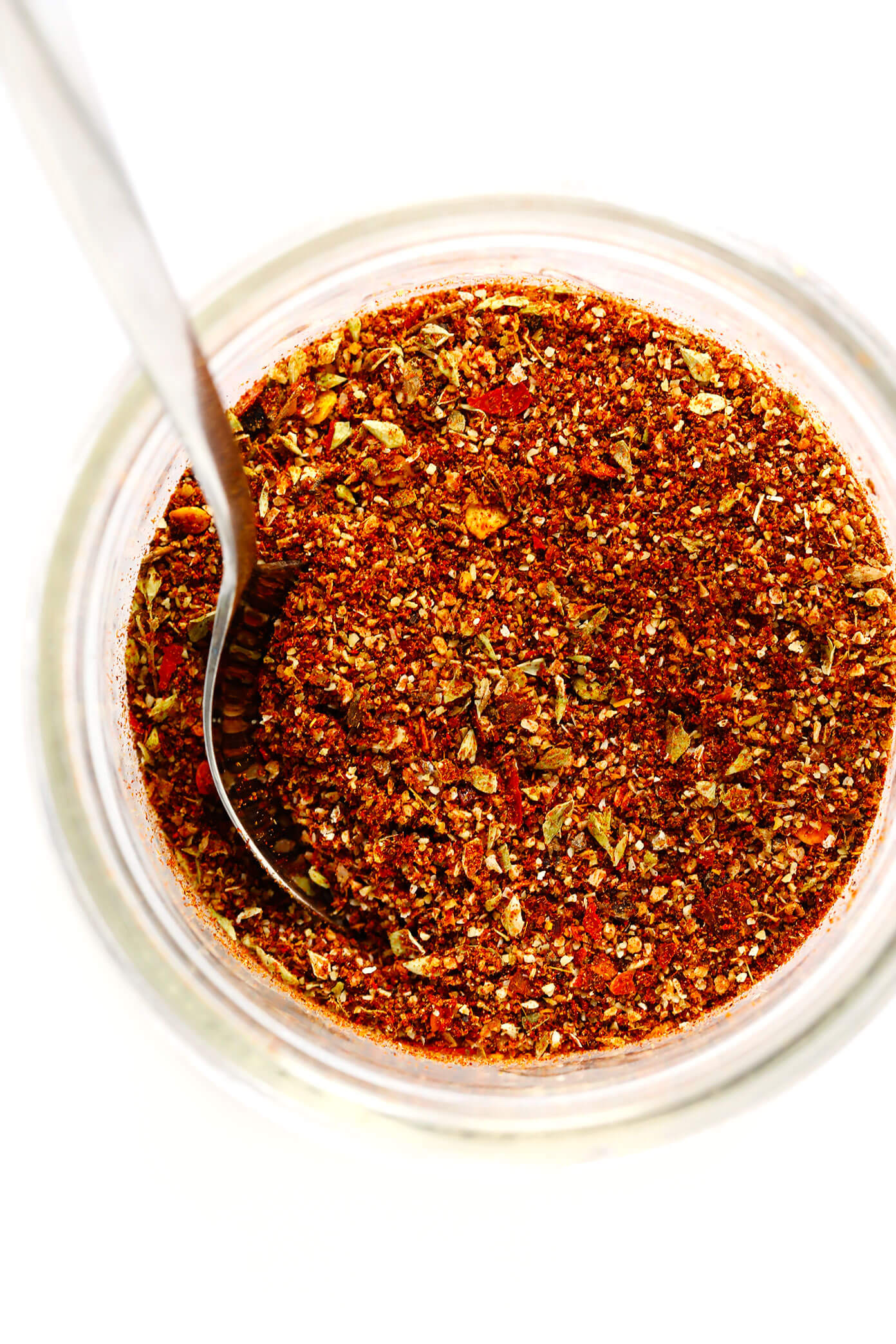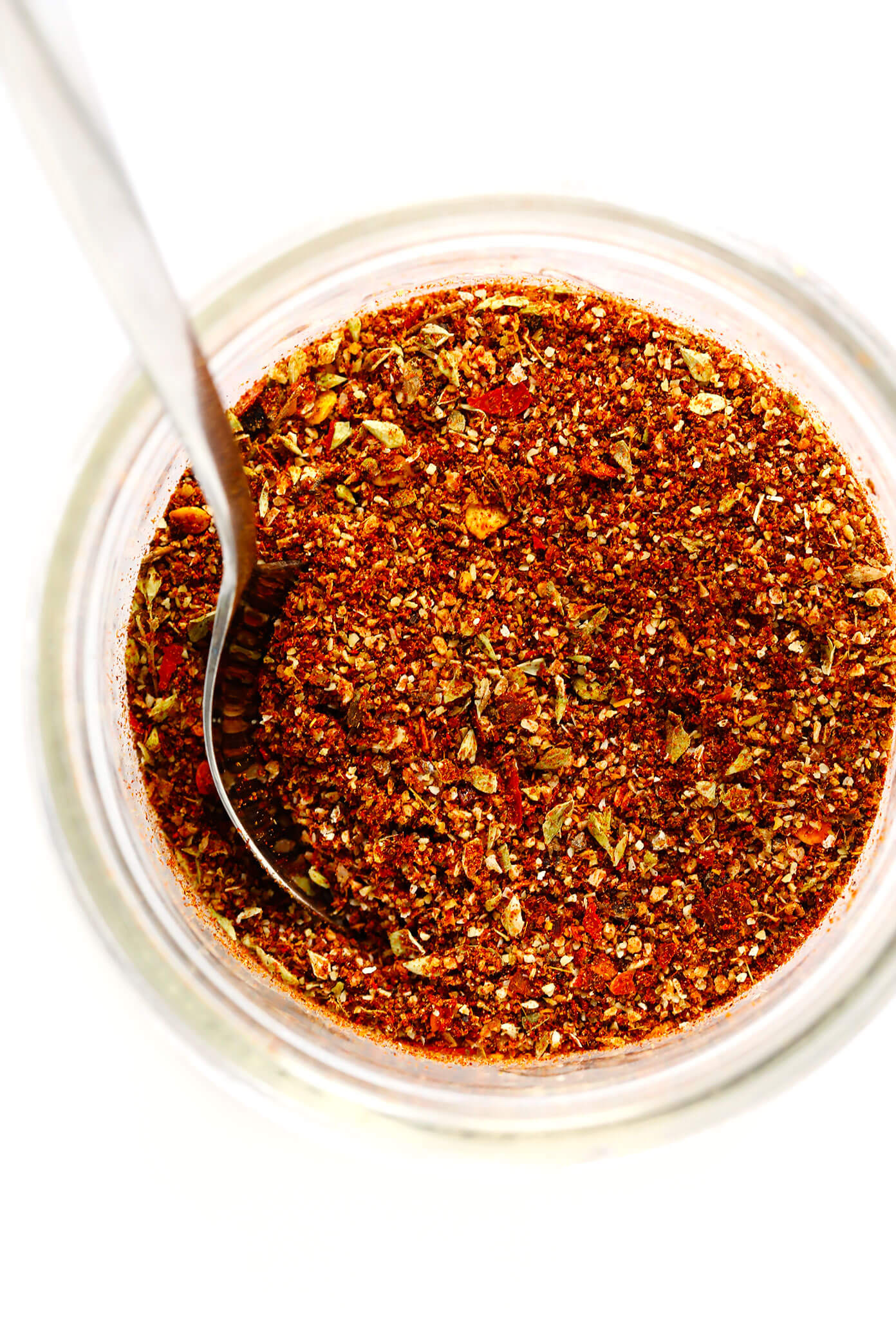 Getting ready to make a recipe that calls for taco seasoning, but don't have a jar on hand?
No worries — just mix up a quick batch of this homemade taco seasoning! ♡
All you need is a handful of spices that you likely already have in your pantry.  Simply whisk them all together, store in a sealed spice jar, and use whenever you are ready!
This homemade taco seasoning is — of course — fantastic when used to season the meat, seafood, veggies or beans in your favorite taco recipe.  But don't forget that it can also be used a million other ways as well!  I'm especially partial to using taco seasoning to flavor Mexican rice or a side of black beans.  It works great as a rub for steak, chicken, fish or shrimp, especially during summertime grilling season.  I also often sprinkle it in soups or add it to a vinaigrette when I'm craving a zesty salad.  And if you're feeling adventurous — trust me on this one — it's actually surprisingly delicious when sprinkled on popcorn too!
However you use it, this homemade taco seasoning recipe is a great one to have in your back pocket.  So go raid your spice drawer, and let's make a quick batch together!