There's nothing shy about this summery twist on a gin sour—from its striking hue to its eye-opening tart flavor, you'll want to sip on one of these raspberry lime gin sours all summer long.
This simple summer cocktail is bursting with a double dose of tart flavor from raspberries and freshly squeezed lime juice, mixed with gin, sugar syrup, and a dash of cardamom bitters.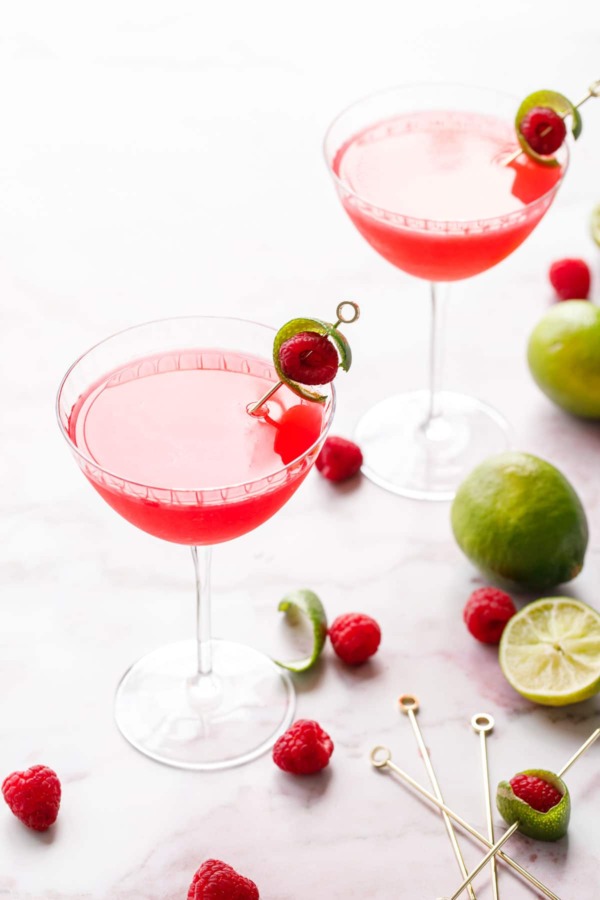 I had some raspberries leftover from my raspberry s'mores tart (I bought 3 containers of them for testing and only ended up using one single fresh raspberry for garnish, so needless to say I had a lot of leftover berries).
Taylor jumped at the chance to use up some of the softening fruit, smashing them into a tart and vibrantly pink gin-based cocktail.
I don't really drink, but even I couldn't resist the allure of this neon pink concoction and helped myself to a few sips of Taylor's drink. And the flavor, well, I'll just say the flavor is as bright as the color—shockingly so, you could say. Tart raspberries plus even tarter lime juice makes basically the cocktail version of a sour patch kid.
I wasn't originally planning on posting this (drink recipes, for whatever reason, tend to flop over here and even moreso on Instagram, interestingly enough). But, when we found ourselves on a Thursday afternoon with no internet and more raspberries on the verge of turning, we figured, why not, and indulged in some day drinking disguised as work (sometimes being a food blogger has its perks).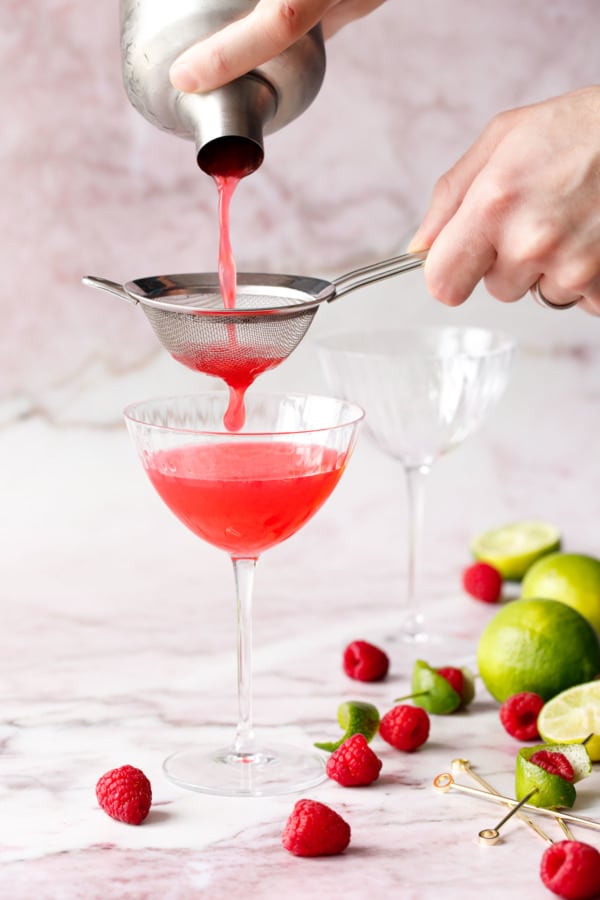 Some might call this gin-and-lime mixed drink a gimlet, but Taylor is adamant that gimlets are made with lime cordial (a sweet and sour lime syrup of sorts). Since this one has fresh lime juice, he says, it's more like a gin sour, just with lime instead of lemon.