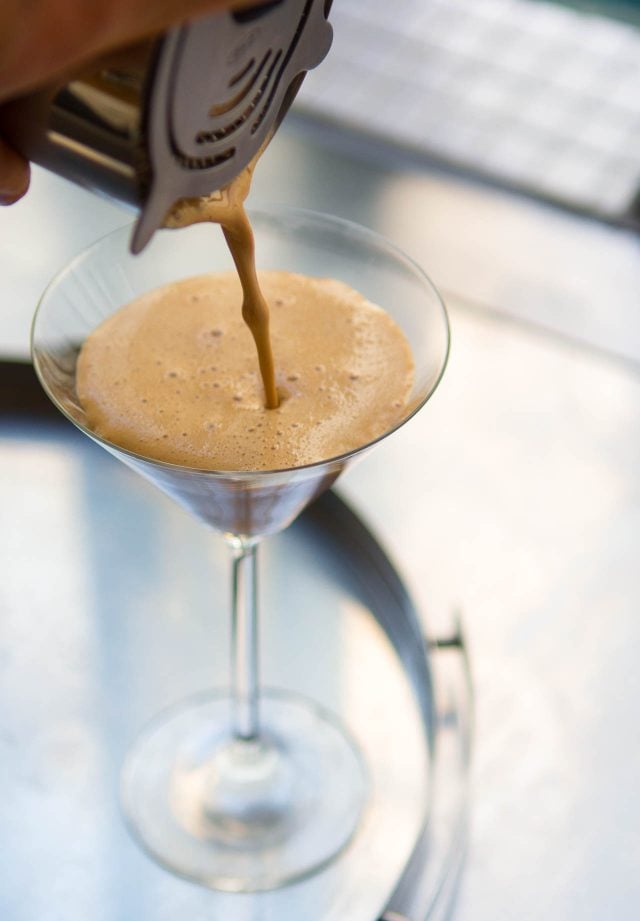 I'm not sure how I came up with the name Shakerino for this drink. It may have been a goof when I mixed up the Italian name, and concept of the drink. But this Shakerino is sort of dyslexian (or dystopian, if you're an authenticarian – another word I made up) riff off the Italian Shakerato, a caffè drink made by shaking espresso and sugar syrup to a froth with ice.
I revisited it recently when I was cleaning out files on my computer and came across this recipe that I developed so long ago that my word processing program was struggling to find a compatible program or method to open it with. But I shook one up and after that first sip, I remembered why I liked it so much. In fact, I didn't remember how good it was! (If that makes sense.)
Continue Reading Coffee and Irish Cream Iced Shakerino...